Raymond MD Gautam Singhania is a well-known sports car enthusiast. Now, the Indian billionaire has purchased a brand-new Maserati MC20 worth over Rs 4 crore.
Gautam Singhania is the Managing Director of Raymond Group. He is known for his love of expensive sports cars. The Indian billionaire has some of the most exotic cars and in his collection. This includes modern supercars like a Ferrari 296 GTB (worth Rs 6.37 crore) and entry-level sports cars like Honda S2000. Now, he has added a new Maserati MC20 coupe to his garage. The brand-new Maserati was recently spotted on Mumbai roads. A YouTube video by CS 12 Vlogs shows the stylish Red car in its full glory.
You may also like: Car Collection of Akash Ambani is EXOTIC
You May Also Like: Top 5 Indian Billionaires and Their Cars – Ratan Tata to Mukesh Ambani
As you can see in the above video, Gautam Singhania is driving a Maserati MC20 with a striking red-colour finish. He was followed by guards in a white Toyota Fortuner. As bystanders gather to catch a look, the Raymond MD shows off the car a little bit. He smartly avoids sped breakers and shows the full power of the supercar. While the Maserati MC20 comes in a Cielo (convertible) version as well, the Indian billionaire has a coupe variant of the 2022 model.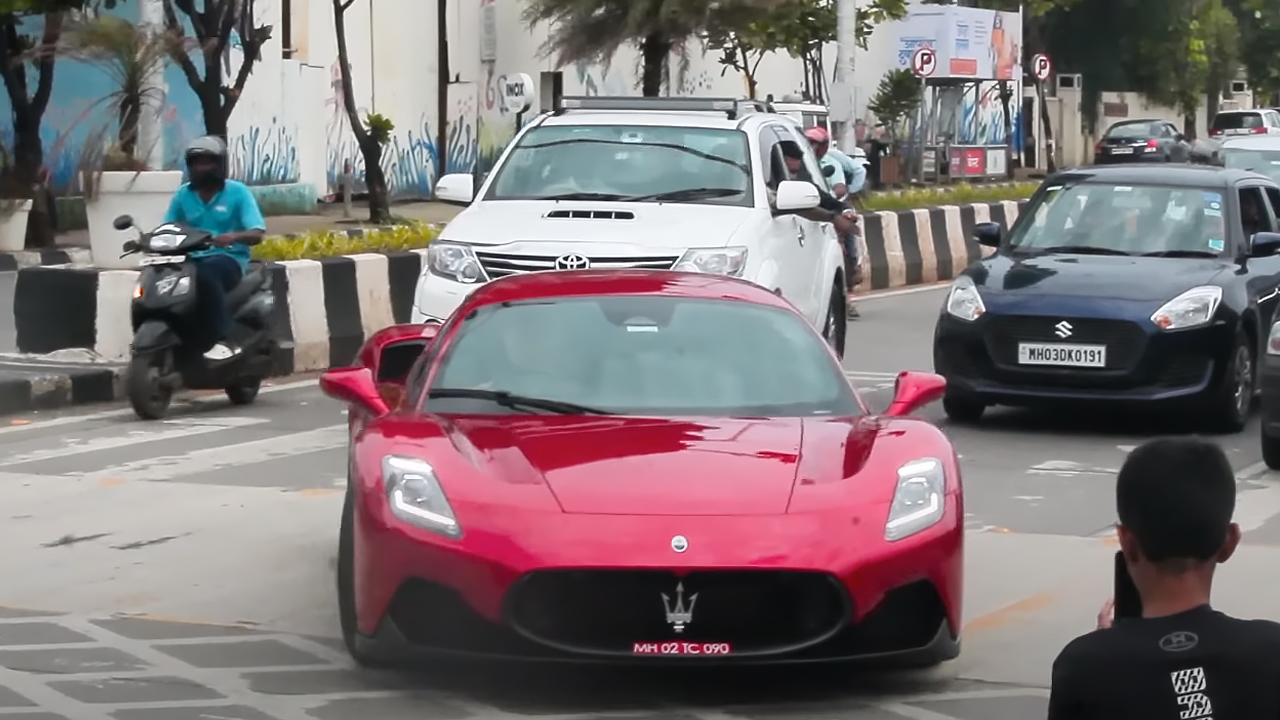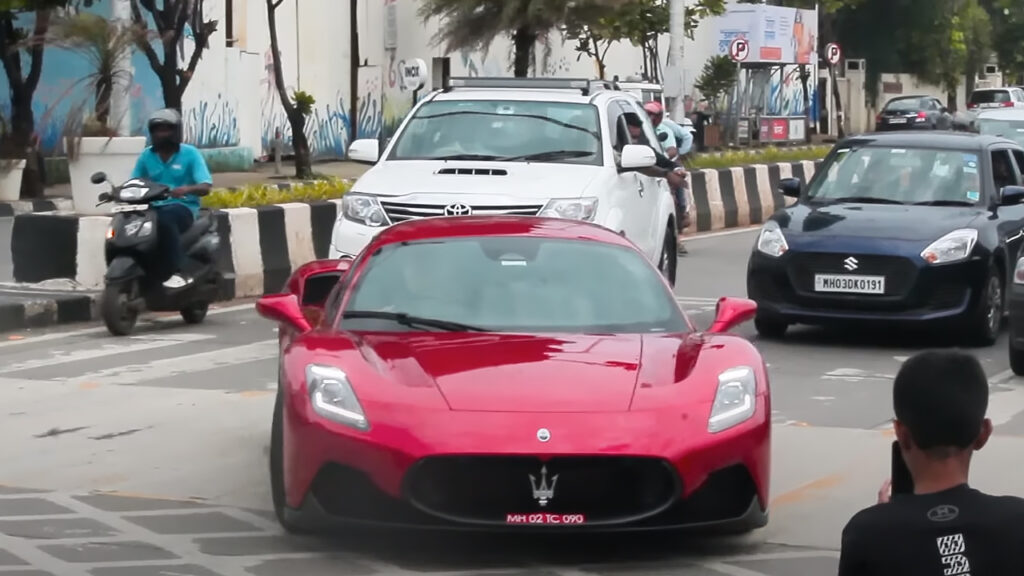 2022 Maserati MC20 Specs
The stylish sports car was initially unveiled in 2020. However, the first batch of deliveries started in the first half of 2023. In India, the Maserati MC20 comes with a starting price of Rs 3.7 crore (ex-showroom, India) for the coupe version. Maserati has an official dealership in Mumbai. The stylish car is the latest addition to the ever-growing range of supercars available in the Indian market. This includes Aston Martin Vantage, Ferrari Roma, Lamborghini Huracan, Jaguar F-Type, and more.
The 2022 Maserati MC20 is powered by a 3.0-litre twin-turbocharged Nettuno petrol engine that offers 630 PS of peak power and 730 Nm of max torque. It comes with an 8-speed dual-clutch automatic transmission. You can choose from Bianco Audace (White), Blu Infinito (Blue), Giallo Genio (Yellow), Grigio Mistero (Grey), Nero Essenza (Black), and Rosso Vincente (Red) colour options. As mentioned above, Gautam Singhania has picked the Rosso Vincente version for himself.
You may also like: Salary of Mukesh Ambani's Driver Will Make You Feel Like Quitting Your Job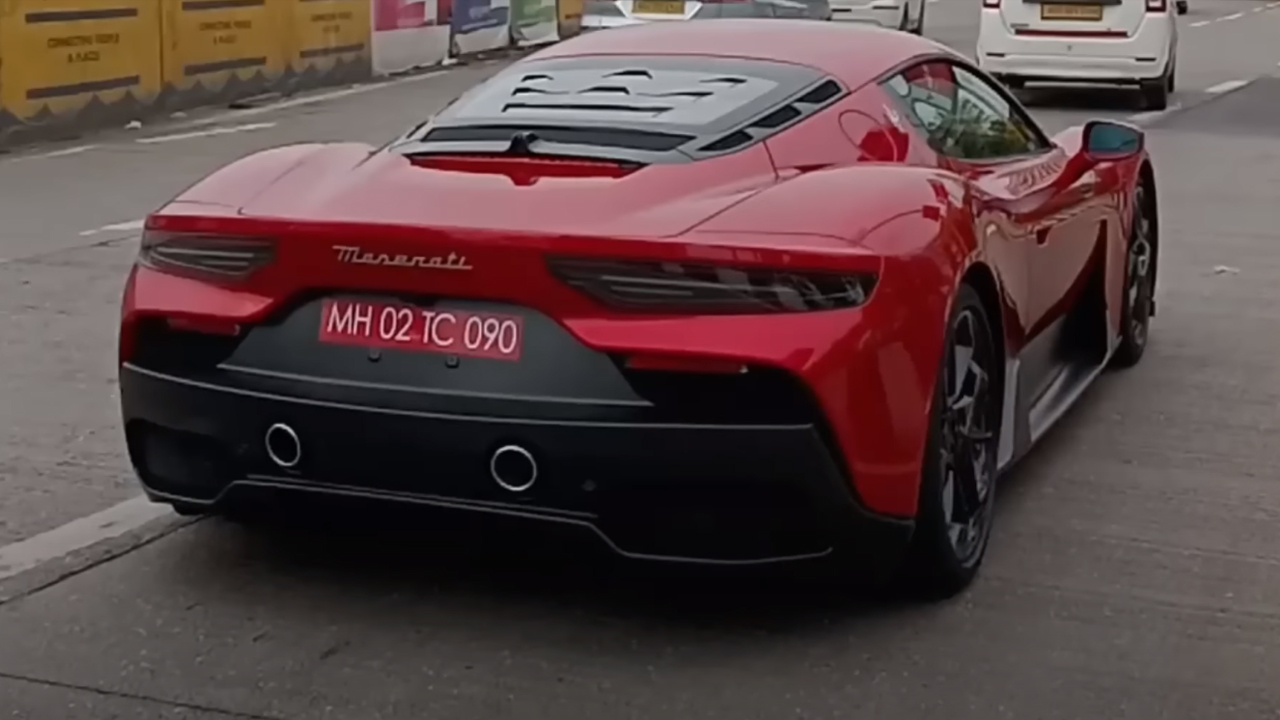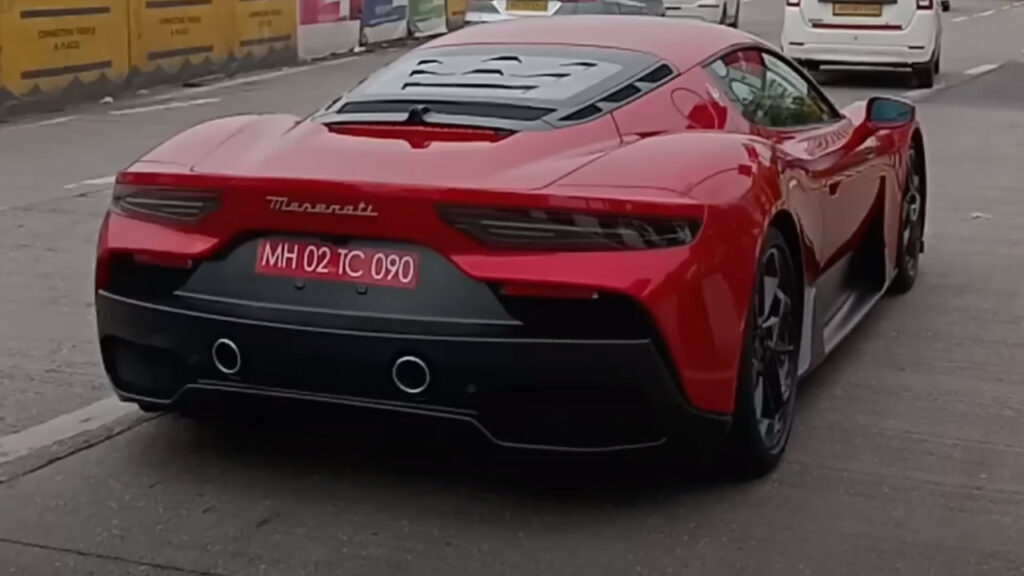 You May Also Like: Billionaire Yohan Poonawalla Shows Off Exotic Cars Worth 100 Crores
Gautam Singhania Car Collection
The Raymond MD is an avid automobile enthusiast. His impressive car collection includes a range of high-performance vehicles and vintage cars. In fact, the Indian Billionaire was one of the first to bring the McLaren 720S to India. He also owns a McLaren 570S, Lincoln Zephyr Hotrod, Lotus Elise (seen in the popular Need For Speed video game), and a well-maintained Honda S2000. The Gautam Singhania car collection also includes a 1973 Pontiac Trans AM SD. The engine of this car comes with a strengthened cylinder block and reinforced main bolt bearings.
Join us for FREE NEWS Updates on our Whatsapp Community or our official telegram channel.