India is among the fastest-growing economies on the planet and the top businessmen are a major reason for that.
Here is the list of the top 5 Indian billionaires and their ostentatious cars. India is home to some of the biggest companies and businesses in the world. As a result, we have a rapidly increasing number of billionaires each year. Also, the culture of startups is gaining traction in the market in the last few years and more people are choosing entrepreneurship. Resultantly, we are witnessing HNIs (High Net-Worth Individuals) increasing on a daily basis. Let us take a look at the top businessmen in the country with their opulent rides.
You may also like: Mukesh Ambani Owns a Second-Hand Tesla Model S – Did You Know?
You may also like: Ambani's Rs 8 Crore Ferrari SF90 Stradale Crashes in Mumbai – Live Video
Top 5 Indian Billionaires and Their Cars
| | |
| --- | --- |
| Billionaire | Car |
| Gautam Adani | BMW 7 Series |
| Ratan Tata | Land Rover Defender |
| Shiv Nadar | Rolls Royce Phantom |
| Adar Poonawalla | Rolls Royce Phantom EWB |
| Mukesh Ambani | Mercedes-Maybach S600 |
Top Cars of Indian Billionaires
You may also like: Gautam Adani Buys Range Rover LWB Worth Rs 4 Crore
Gautam Adani
The first billionaire on this list is Gautam Adani who briefly became the 3rd richest person in the world last year when the stock prices of his company skyrocketed. Adani Group has verticals in many businesses. In fact, it is one of the biggest firms in India. Gautam Adani has a slew of exotic automobiles in his garage. But his most prominent one is the BMW 730LD DPE Signature. It comes powered by a 3.0-litre 6-cylinder B57 turbo diesel engine that develops a decent 262 hp and 620 Nm of peak power and torque. Performing the transmission duties is an 8-speed automatic transmission powering the rear wheels propelling the large exotic sedan from 0-100 km/h in just 6.2 secs with the top speed capped at a cool 250 km/h. It had a price tag of Rs 1.42 Crore, ex-showroom prior to discontinuation in 2020.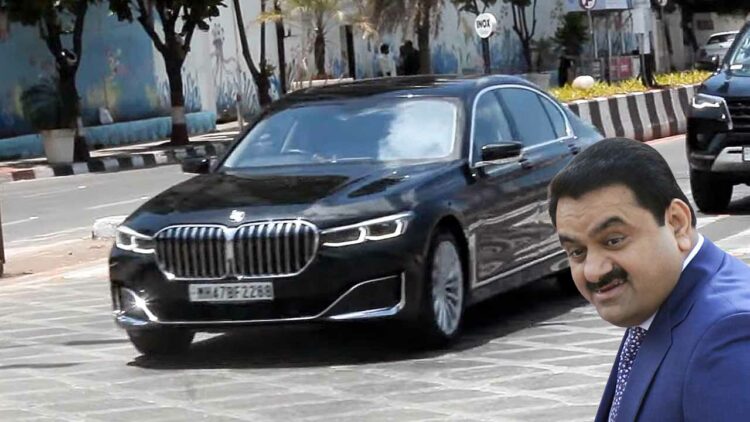 You may also like: Ambani's Huge Security Convoy of 14 Cars Worth Over 20 Crore – VIDEO
Ratan Tata
Ratan Tata is an industrialist, philanthropist and former Chairman of the Tata Sons. He is one of the most celebrated businessmen in India and around the world. However, he is better known for his charitable trusts. Being one of the greatest businessmen in India, he is bound to have ostentatious cars. In fact, he has mostly been spotted in the top-trim Land Rover Defender. It comes powered by a 3.0-litre engine that churns out 296 hp and 650 Nm of peak power and torque. There is an 8-speed automatic transmission powering all four wheels lending it impressive off-roading capabilities. The acceleration from 0-100 km/h just takes 7.5 secs and the prices range from Rs 93.55 lakh to Rs 2.30 Crore, ex-showroom.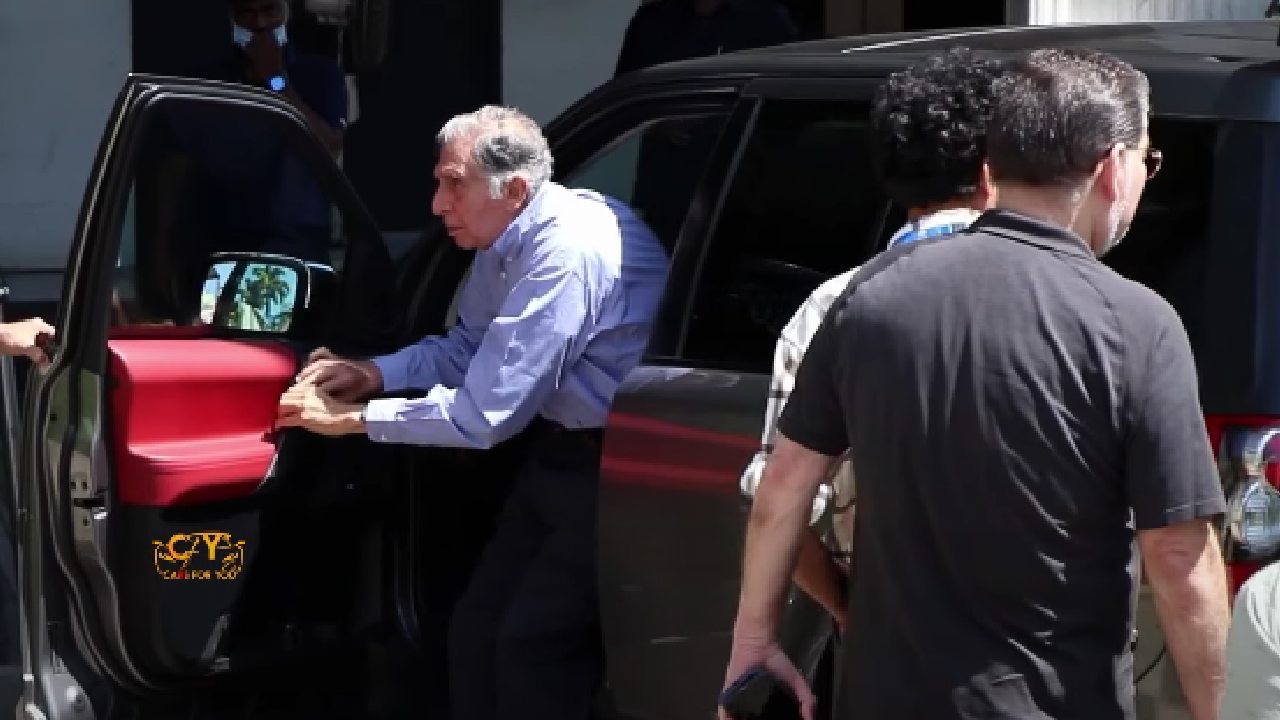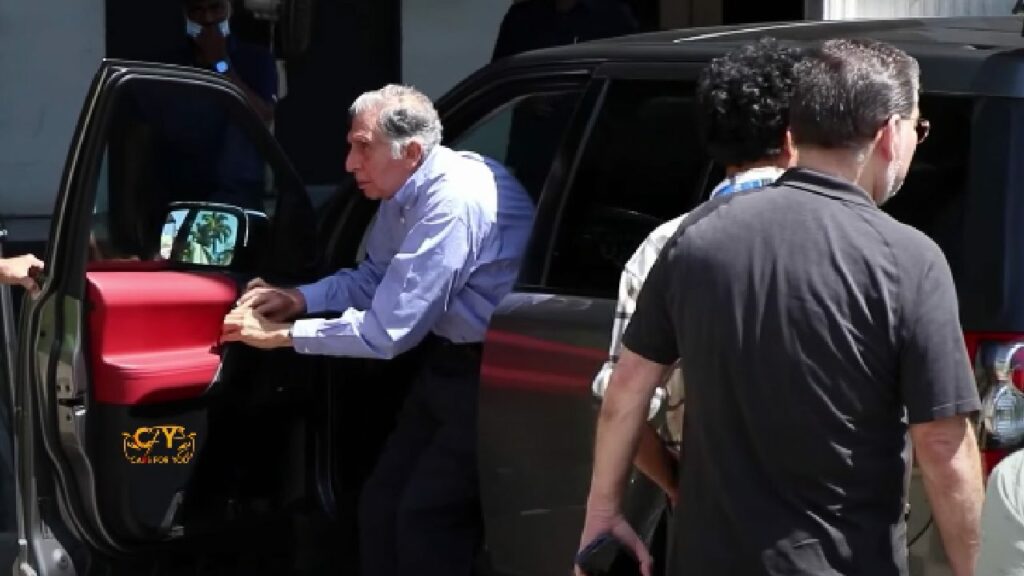 You may also like: Here's a Flamboyant Car Collection of Gautam Adani
Shiv Nadar
Shiv is an Indian billionaire who is the founder and chairman of HCL Technologies and Shiv Nadar Foundation. HCL was founded in the mid-1970s as an IT hardware company and became an IT enterprise in the next 3 decades. Shiv is also a well-known philanthropist. Among his many prized possessions is his Rolls Royce Phantom. It has a 6.75-litre powertrain that generates 563 hp and 900 Nm of peak power and torque. This engine is mated to an 8-speed automatic transmission propelling the luxury saloon to a top speed of 250 km/h. The prices of this luxury vehicle start at a jaw-dropping Rs 9.50 Crore, ex-showroom.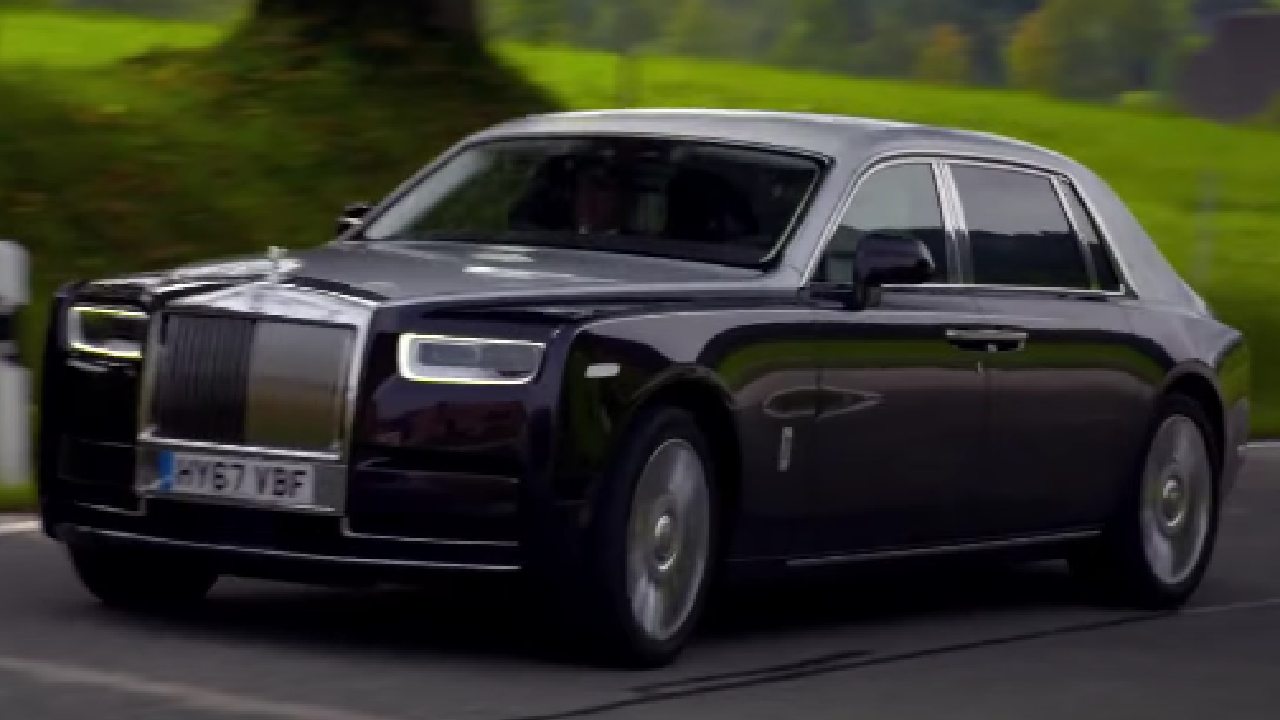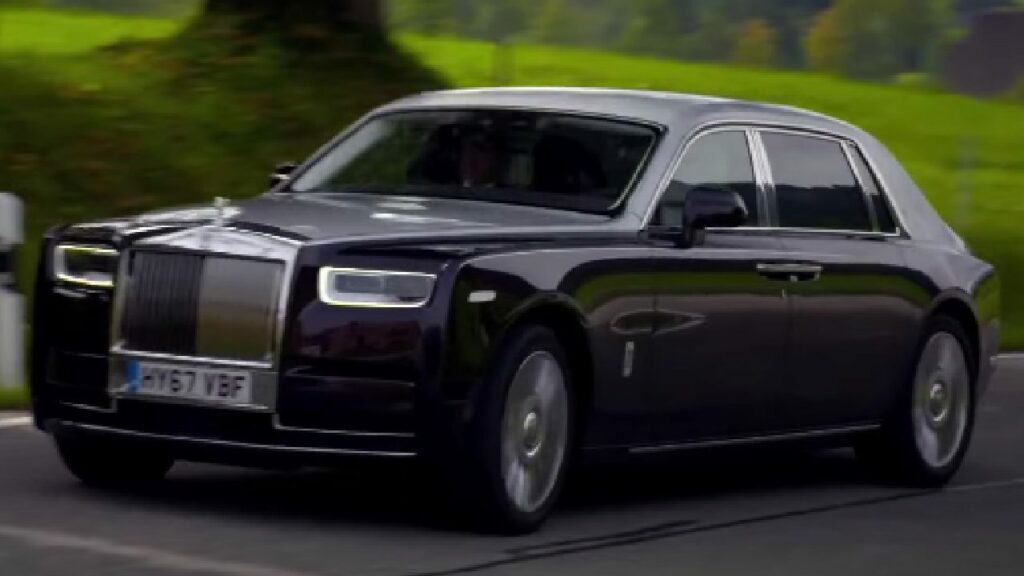 You may also like: The Ambanis Now Have 3 Bentley Bentayga and 4 Rolls Royce Cullinan SUVs
Adar Poonawalla
The CEO of Serum Institute of India and Chairman of Poonawalla Fincorp, Adar Poonawala also got his hands on a Rolls Royce Phantom that costs upwards of a whopping Rs 10 Crore, ex-showroom in its Extended Wheelbase variant. Serum Institute is the largest vaccine manufacturer in the world in terms of the number of doses produced. The Phantom comes powered by a 6.75-litre engine that makes out 563 hp and 900 Nm of peak power and torque. The transmission duties are carried by an 8-speed automatic gearbox allowing a top speed of 250 km/h.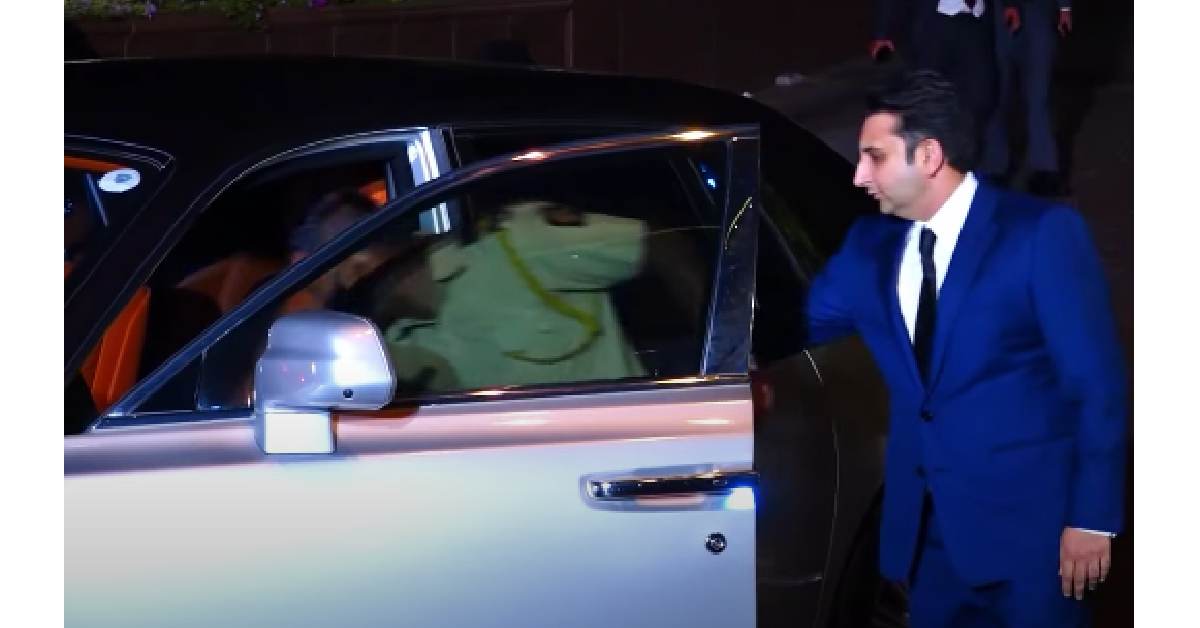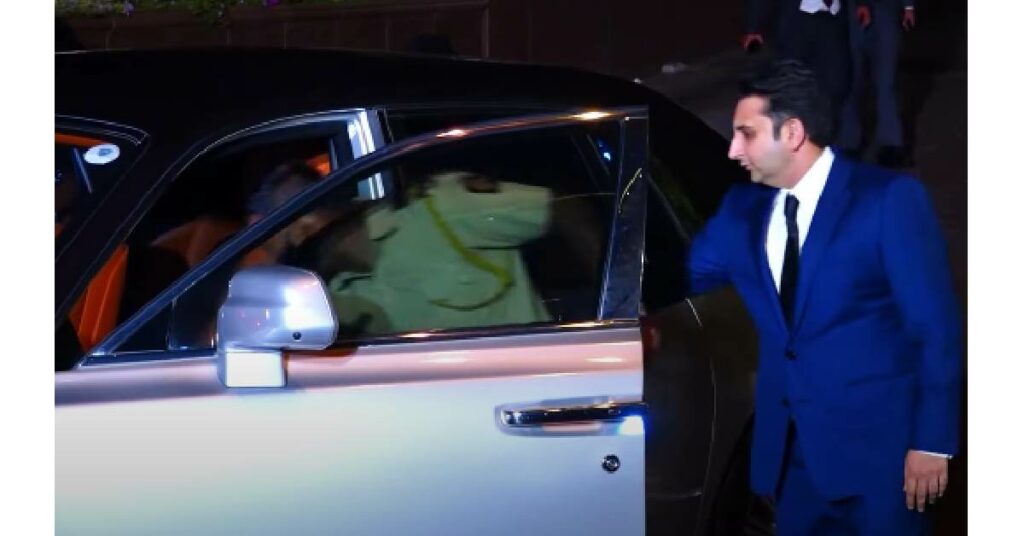 You may also like: WATCH Rare Video of Ratan Tata Driving His Mercedes SL500
Mukesh Ambani
We can't talk about Indian billionaire businessmen without mentioning Mukesh Ambani. He has been the richest man in Asia for years now. In fact, his car collection can put any celeb's vehicle collection to shame. Mukesh is the Chairman and MD of Reliance Industries. His company's worth is a whopping $87.2 billion as of May 2023. He has lately been spotted in his Mercedes Maybach S600 which is the same car used by the President of India (although with additional safety). It has a 6.0-litre V12 engine that outputs a mammoth 530 hp and 830 Nm of peak power and torque. This engine is mated to a sporty 7-speed automatic transmission powering the rear wheels. The starting price of it is over Rs 2.50 Crore, ex-showroom. But since this is also a bulletproof model, the actual prices are much higher.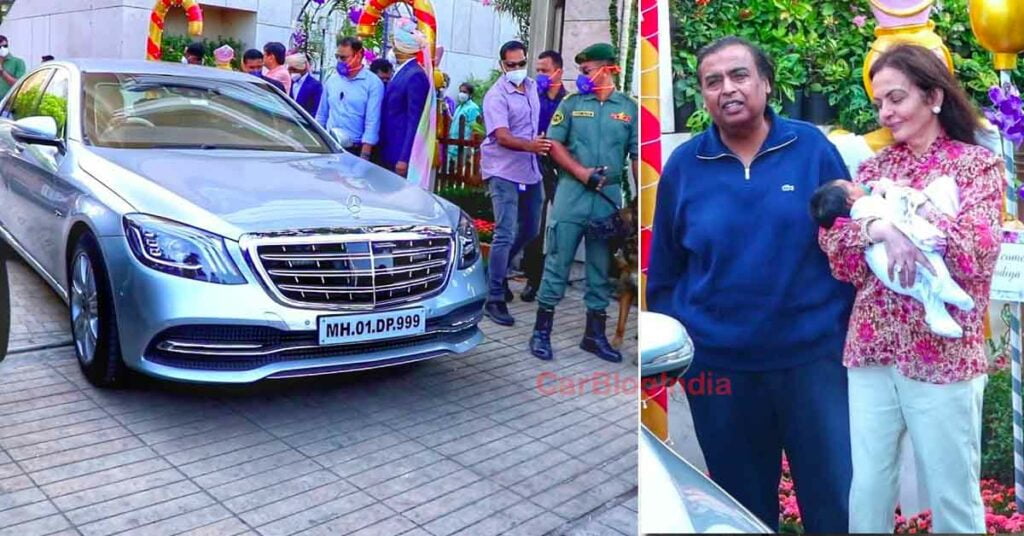 You may also like: Tata Nano Electric Back in Limelight as Ratan Tata Becomes First Owner
Disclaimer- The embedded videos/ external content is/are being used as a convenience and for informational purposes only; they do not constitute an endorsement or approval by Car Blog India of any of the products, services, and /or opinions of the corporation or organization or individual. Car Blog India bears no responsibility for the accuracy, legality, and/or content of the external site or for that of subsequent external videos/ external content. Contact the external publisher for answers to questions regarding its content.
Join us for FREE NEWS Updates on our Whatsapp Community or our official telegram channel.