Mukesh Ambani owns hundreds of luxury cars and is the former richest man in Asia.
However, there is a used Tesla S 100D in his garage as well.
There is a very specific reason for that which a lot of people might not know.
Did you know that Mukesh Ambani owns a Tesla Model S? But the catch is that it is a used car. Now, Ambani is a prominent business personality in India. He has held the position of being the richest man in the country for several years. Recently, he was surpassed by Gautam Adani. Nevertheless, Mukesh Ambani famously owns hundreds of super-expensive luxury cars and resides in his posh Antila bungalow in Mumbai. For now, let us take a look at why he owns a second-hand Tesla.
You may also like: South Korea Fines Tesla USD 2.2 Million for False Range Claims
You may also like: Tesla Electric Semi vs Mack Anthem Comparison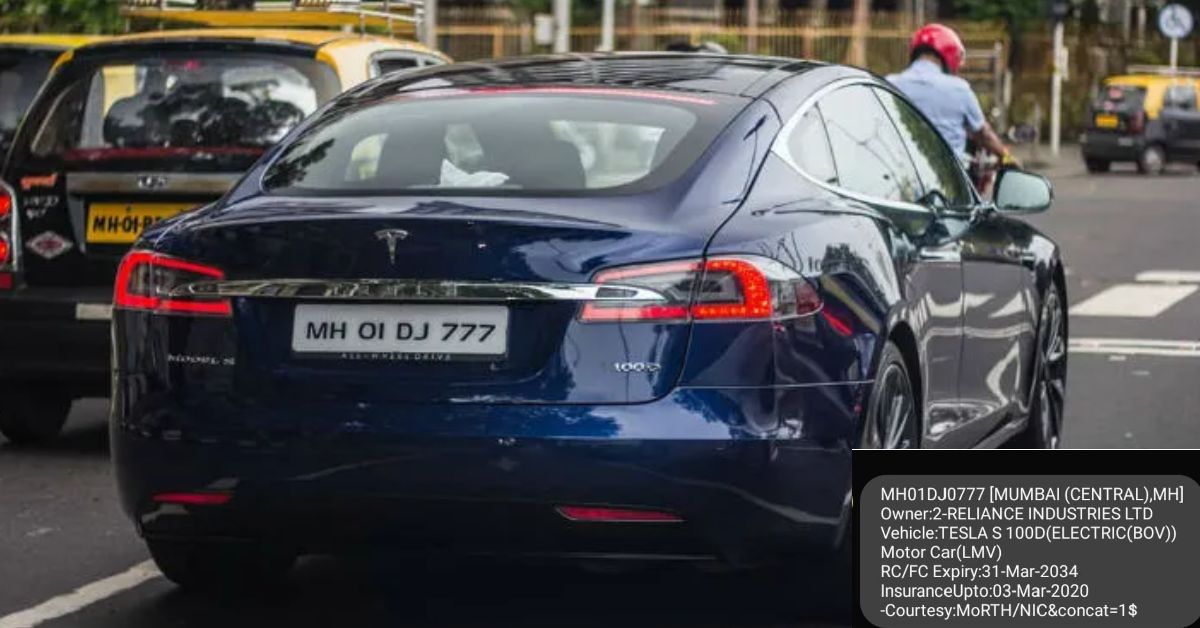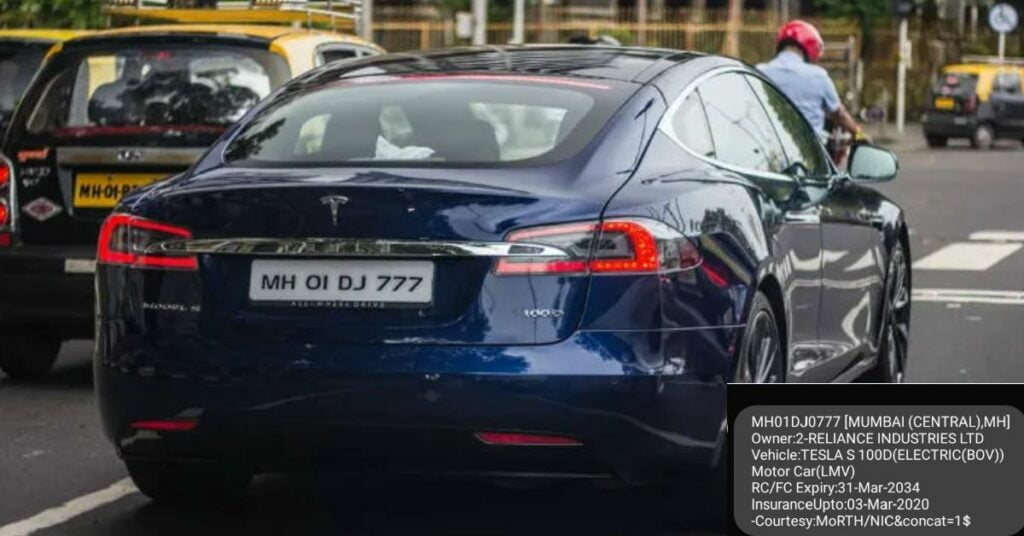 You may also like: Tesla Destination Charging Network – Things No One Told You About!
Mukesh Ambani Has a Used Tesla Model S
Mukesh purchased the electric car back in 2019. Running the registration plate in the Government database shows that the car is registered under Reliance Industries Ltd. This clearly indicates that he has registered it under his business venture. However, the information also shows that he is the second owner of the car. The reason for that is the fact that the EV was imported to India. Hence, the company that imports the vehicle automatically becomes the first owner. After the car gets here, it gets transferred in the make of the buyer making him/her the second owner.
You may also like: Pravaig Defy vs Tesla Cybertruck – Can an Indian Startup Take on the EV Giant
Specs
Tesla Model S has been the pinnacle of performance in the EV space for a long time now. While new players have emerged in the market in recent years, it was the Model 3 that incepted the entire niche of performance EVs. It comes with a 100 kWh Lithium-ion battery pack that powers electric motors supplying energy to all four wheels. The electric motors produce a colossal output of 423 PS and 660 Nm of peak power and torque. This powerful electric system enables a 0-100 km/h acceleration time of just 4.3 secs.
You may also like: Mukesh and Nita Ambani Seen in Bulletproof Mercedes S600
You may also like: Tesla Locks Owner Out of His Model S For Not Paying Rs 20 lakh For New Battery
Tesla products are known for being super-efficient and having a great range. Despite being a performance EV, S 100D is no different. It has a range of 495 km on a single charge. Charging to recuperate a range of around 396 km takes just 42 mins. In the USA, the EV used to cost $99,990 at the time. This roughly translates to around Rs 80 lakh when converted to INR at the moment. However, India levies import taxes of over 100% meaning that the price will be over Rs 1.60 Crore if anyone were to import it today.