A normal day where a guy was helping the driver reverse his Hyundai Creta but later, it turned out life threatening for him instead.
Driving an automatic car is very easy but you need to know the controls completely. People may say there's nothing in driving an automatic car but instead, you have to learn a lot of things. That includes the gearbox, the working of your feet and the pressure you put on an accelerator.
You can see that it is a normal day when a friend is helping another friend reverse his Hyundai Creta Automatic. He can be seen parking in a backward position while reversing, so as to fit in the house premises. By the video, we think the parking space is very small and that's why he has to park it so closely to the wall.
Also Read: Brand New Kia Carnival Crashes Into A Wall While Leaving The Showroom
The person giving direction did one small mistake. While reversing, he stood behind the car which you should never do. Then, after a few seconds of reversing, the driver accelerated a bit more as desired. The result, the other guy was almost crushed by the car against the wall. Luckily, the driver realized it quickly and took the car ahead.
The other guy, fortunately, did not suffer any injury and can be seen walking away. The rear windscreen of the car was broken due to the impact. If and if, the speed would have been higher, the guy could have suffered some major injuries. This shows that people are still not familiar with an automatic car but want to experiment with all things with that.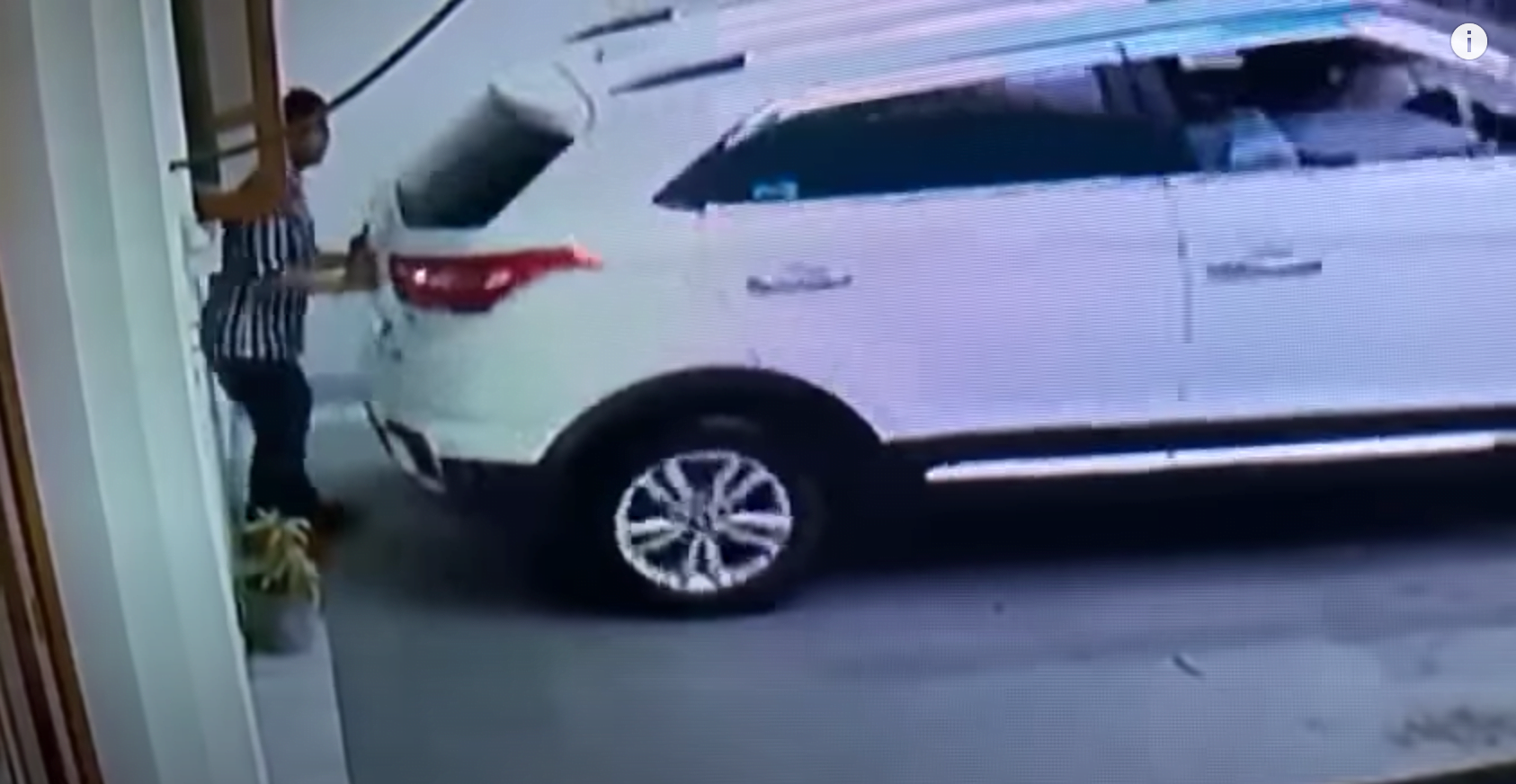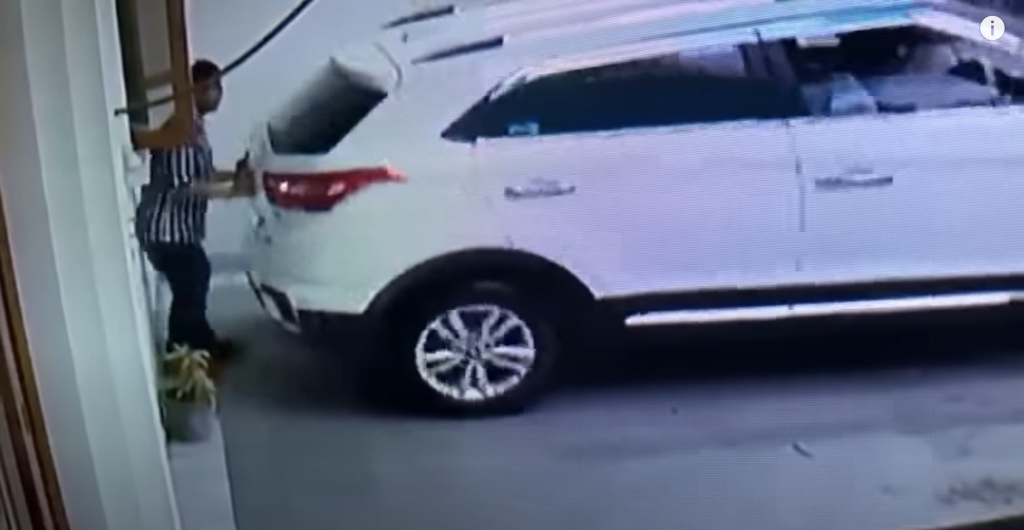 Recently, we also saw an accident involving a brand new Kia Carnival crashing into the showroom itself. No doubt an automatic gearbox is more convenient and takes off the load on one of your knee. However, it is complicated to use and people need to have a basic knowledge of how it works. Then, there are different types of automatic gearboxes which function in a completely different way.
Join us for FREE NEWS Updates on our Whatsapp Community or our official telegram channel.