Harley Davidson has unveiled the Livewire in India today and this is the company's first take on EVs. They haven't yet announced when the bike would officially be launched in India.
An electric motorcycle from Harley Davidson sounds like a blasphemy but that's the direction we are inevitably headed towards. Harley Davidson has unveiled the Livewire electric motorcycle in India today which is the company's first ever take on electric technology. While the launch of this motorcycle is still some time away in India, we are expecting it to be priced about Rs. 40-50 lakhs, when launched.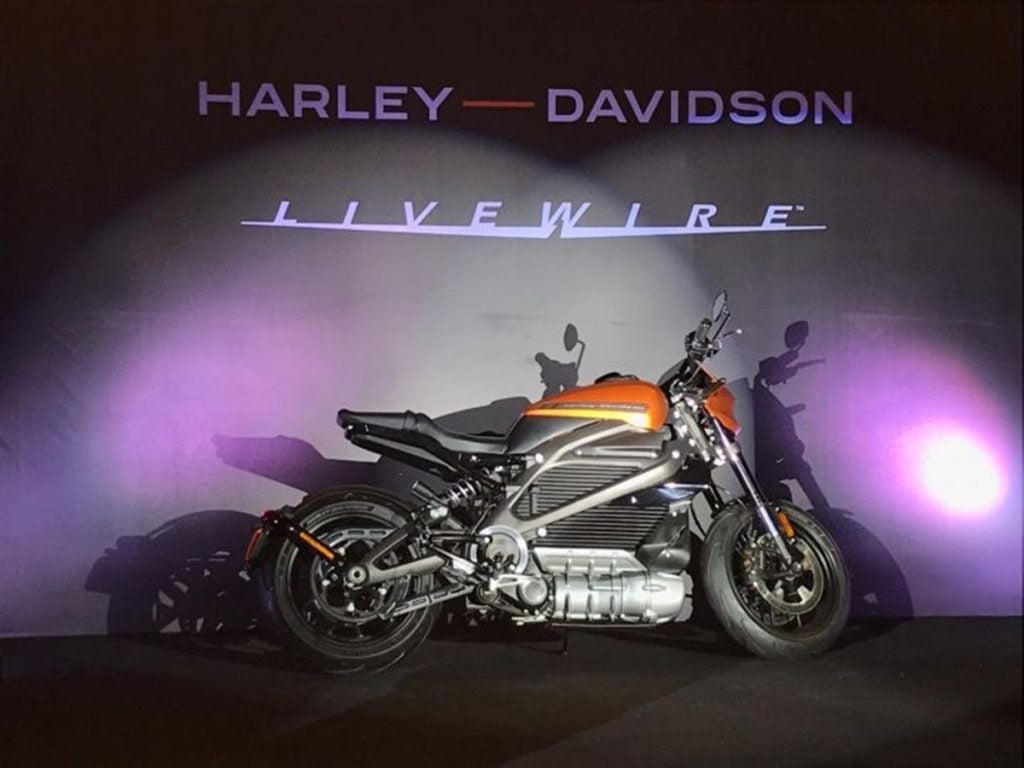 The Harley Davidson Livewire is powered by a Revelation powertrain which churns out 103.5 bhp of power and 116 Nm of torque right from the word 'Go'. Harley claims the Livewire can sprint from 0-100 kph in just 3 seconds and roll-on acceleration from 100-129 kph comes in just 1.9 seconds. The numbers are blisteringly quick and all you need is just a twist of the throttle.
The motorcycle also comes with regenerative braking and even produces a unique futuristic sound to complement the smooth electric power. The Livewire is absolutely loaded with electronic goodies. It gets cornering anti-lock braking system (ABS), cornering enhanced traction control system, rear wheel lift mitigation, a drag-torque slip control system which manages rear wheel slip and prevents rear-wheel lock due to the regenerative braking.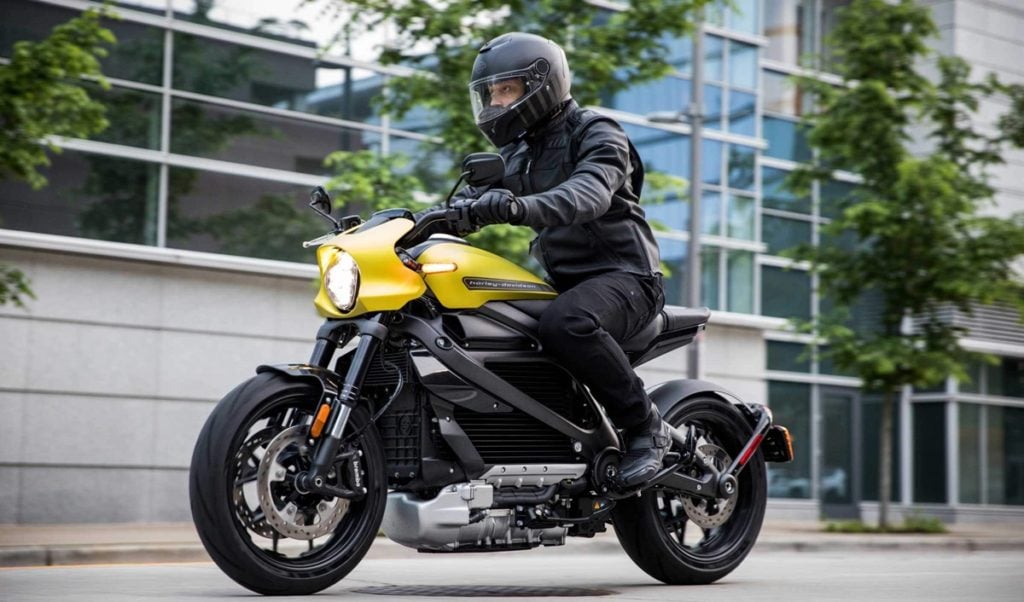 The Harley Davidson Livewire gets a 4.3 inch full-colour TFT touchscreen panel which gives the rider access to seven different riding modes. There are four pre-programmed modes which include Road, Rain, Sport and Range. Further, there are three fully customizable modes where the power, regeneration, throttle response and traction control settings can made to suit the rider's needs.
Also Read : Triumph Daytona 765 Unveiled at the MotoGP British Grand Prix!
As for the mechanical hardwares, the Livewire is underpinned by a cast aluminium rigid frame. The suspension setup is from Showa with Showa Separate Function Big Piston forks at the front and a Showa balanced free cushion-lite monoshock at the rear. As for braking, the motorcycle gets Brembo Monobloc front brake calipers with dual 300 mm discs on the front wheel. The motorcycle runs on 17-inch rims wrapped in Michelin Scorcher Sport tyres with 180 mm section rear tyre and 120 mm section front tyre.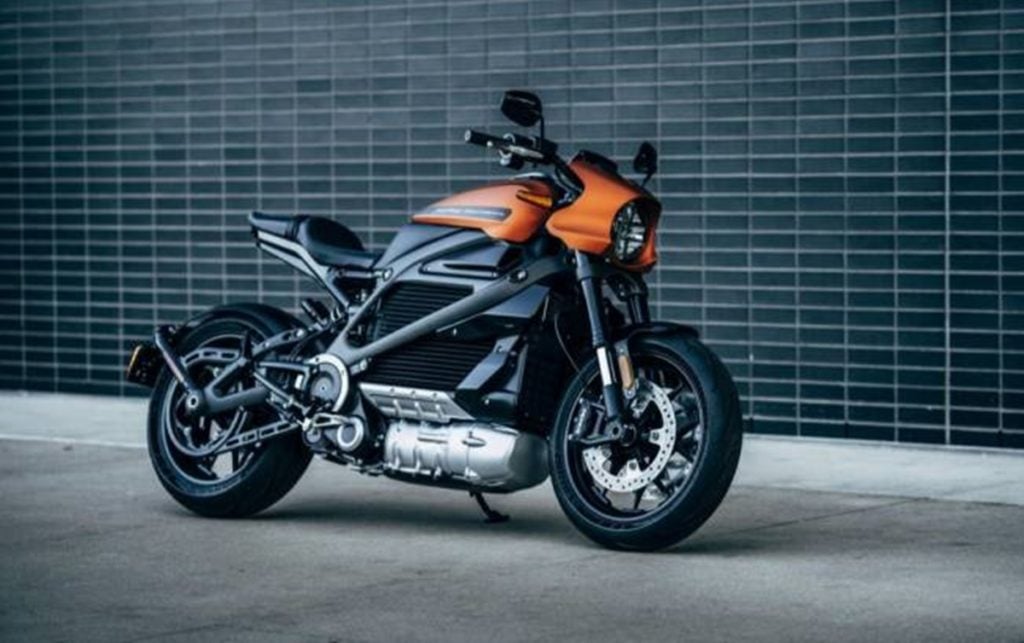 Also Read : MV Agusta Tourismo Veloce 800 to be launched in India on August 29!
As for the electric motor itself, it is located low on the Livewire for a lower center of gravity which helps the motorcycle's handling. The motorcycle tips the scale at 249 kgs. It gets a high-voltage 15.5 kWh lithium-ion battery with a claimed range of 225 km when ridden in the city and 142 km of claimed range on the highway. It takes about 12 hours o charge the Livewire through a standard household power outlet while it can be fully topped up in just 60 mins using a DC Fast Charger. Harley Davidson still hasn't announced any particular launch date of this motorcycle in India.