Check out this article where the owner of Tata Nexon EV shows how you can achieve more than 250 kilometres on a single charge!
Tata Nexon EV claims to offer a range of 312 kilometres however, it comes down to a very low figure in real world driving conditions. Many people have claimed that all they can get is between 150 to 200 kilometres, that's it. However, this owner managed to get 256 kilometres range on Nexon EV and has shared how he managed it.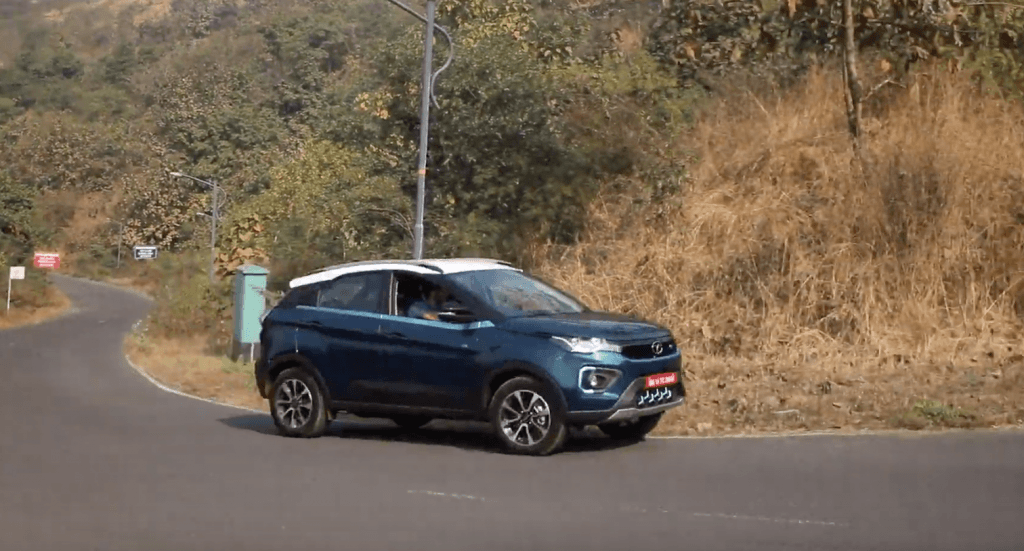 First of all, he has advised to be easy on the throttle. Sudden acceleration also increases the power consumption, thus taking a toll on the mileage/charge. If you keep your foot light on the throttle, accelerate in a relaxed position, it will benefit you in less energy consumption.
Also Read: Check Out This Tata Nexon EV Going Through The Mumbai Floods Easily
Further, after covering every 110-120 kilometres on a single stretch, take a break of 5-10 minutes. This will cool down the battery and will then consume less power. Once, the owner got a notification to stop the car after he ran it straight for 120 kilometres. He even suggested to use AC smartly by just putting it on first level. This will further increase the range of the car.
Of course, he kept his speed mostly at 70-80 km/hr during this range testing. Going by the power figures, the best cruising speed for the Tata Nexon EV would be between 70-100 km/hr. Then he also kept the tyre pressure at 34 psi instead of 32 psi for all the tyres. However, under a hot sun, there's risk of running on high tyre pressure.
Lastly, the owner has advised using the drive modes correctly. Sport mode offers 60% torque boost which will definitely improve the driving experience. However, it will take a toll on the driving range even further. During his test, the owner kept it on Drive Mode all the time. Now, after achieving 256 kilometres on a single charge, the owner plans to touch 300 kms mark!
Also Read: The Electric Vehicle Policy Makes Hyundai Kona, Tata Nexon EV and MG ZS EV Much Cheaper for Delhi!
Nexon EV gets a 30.2 kWh electric motor with a IP67 rated lithium-ion battery pack, producing 129 PS and upto 260 Nm of peak torque. It comes with hill hold/assist control, drive modes, electric sunroof, regenerative braking, cruise control, touchscreen infotainment system and many other features. Prices start at Rs 13.99 Lakhs up to Rs 15.99 Lakhs (ex-showroom).