Honda has confirmed that an affordable hybrid car will be available in the Indian markets by 2021. It is launching 6 models with conventional powertrains. Currently, the next big Honda model to launch is the Civic sedan. 
Just yesterday, Honda Car India launched the 2018 Honda CR-V. The full-grown premium SUV is now a 7-seater SUV with a new diesel engine. The CR-V competes against the likes of Toyota Fortuner and Ford Endeavour. After the CR-V, the next big launch is the upcoming Civic sedan. Latest in the news is that the automaker is also planning to launch an affordable hybrid car in the Indian market. It will be much cheaper than the Camry Hybrid and is going to hit the markets before 2021.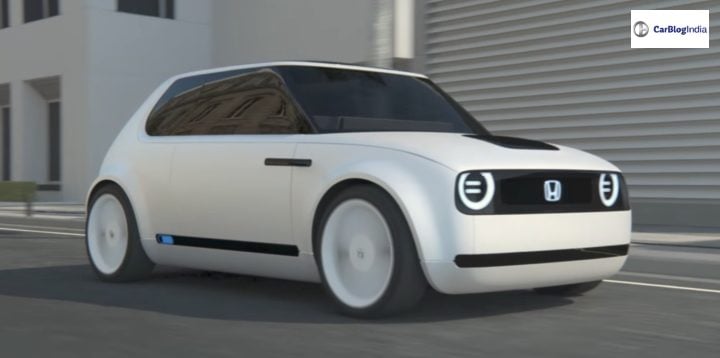 A couple of weeks back, we reported that 2020 Honda City might get a mild-hybrid petrol variant. Currently, Ciaz comes with a mild-hybrid system. The next-generation of City is going to launch in 2020 itself.
Also Read: 2018 Honda CR-V launched in India- Get Prices, Features And Specs
With this, the automaker has said that total 6 models with conventional powertrain will be for the Indian markets. All of them will arrive in the market by the next 3 years. We expect new generations of Brio, Jazz and Honda City. Along with it, there might be some new models like the HR-V and such.
Honda has confirmed to ET that it would not be a fully electric vehicle and a normal hybrid. HCIL President and CEO Gaku Nakanishi also said that it is important to provide some incentives to the customers to motivate them for the upcoming EVs.
Also Read: Honda Civic 2018 Price In India, Launch Date, Features, Specifications And Mileage
We do not have any other detail about this new hybrid car. It might be an all-together new car or based on some model from its current lineup.
Besides this, the automaker has confirmed that it will invest over Rs 9,200 crore for setting up a new factory for development of hybrid and electric vehicles. It will be a 380 acres factory in Gujarat, after one factory in Greater Noida and another in Rajasthan.
In the US and Japanese markets, it already sells its EV range under the Clarity brand. The range includes full-electric, fuel-cell and hybrid options. Well, there is a lot of time for full-electric and fuel-cell vehicles to come to India.
Also Read: 2019 Honda City- Things You Need To Know About This Mid-Size Sedan
The Indian Government has started working on EV subsidies and lowering the rates on equipment related to EVs. Recently, it announced that people will get subsidies on purchasing EVs, depending on the price range. Also, the Indian Government has lowered GST rates on the purchase of after-market Lithium-ion batteries.
Readers Rating

No Rating Yet!
---