Here, we have put the new Honda City Petrol Manual Vs the Petrol CVT in a 0-100 km/hr acceleration test. See which one is the winner.
Recently, we drove the new generation Honda City for a brief time. Unfortunately, we could not test out the City Diesel but nicely tested out the Petrol Manual and Petrol CVT versions. After that, we also did a beginner's take on the 0-100 KM/HR acceleration between both versions of the new City petrol.
We have taken two tries of both the petrol manual and CVT versions. Let us inform you beforehand, we were barely able to take this to a speed of 100 km/hr in the busy streets of Delhi. We will go a comprehensive one, once we get our hands om the City for a longer duration. We can assure you the tests have been done while ensuring the safety of people seated inside and in a controlled environment.
Also Read: New Honda City Vs Old Honda City – Variant Wise Price Difference
In the first take, we were able to achieve the 0-100 km/hr acceleration test in 15.35 seconds. In this take, we did not revv it to the full but changed it as the vibrations started coming in. The City manual starts getting vibrations right from 2000 RPM itself and as it reaches towards 6000 RPM, there's a sportier note along with heavy vibrations coming in.
In the second take, we took it to the full stretch and achieved the same in 13.01 seconds, which is more than 2 seconds faster. We noticed that the power delivery was linear and smoother than the previous generation. The City petrol manual is actually fun to revv hard and really brings the fun driving quotient.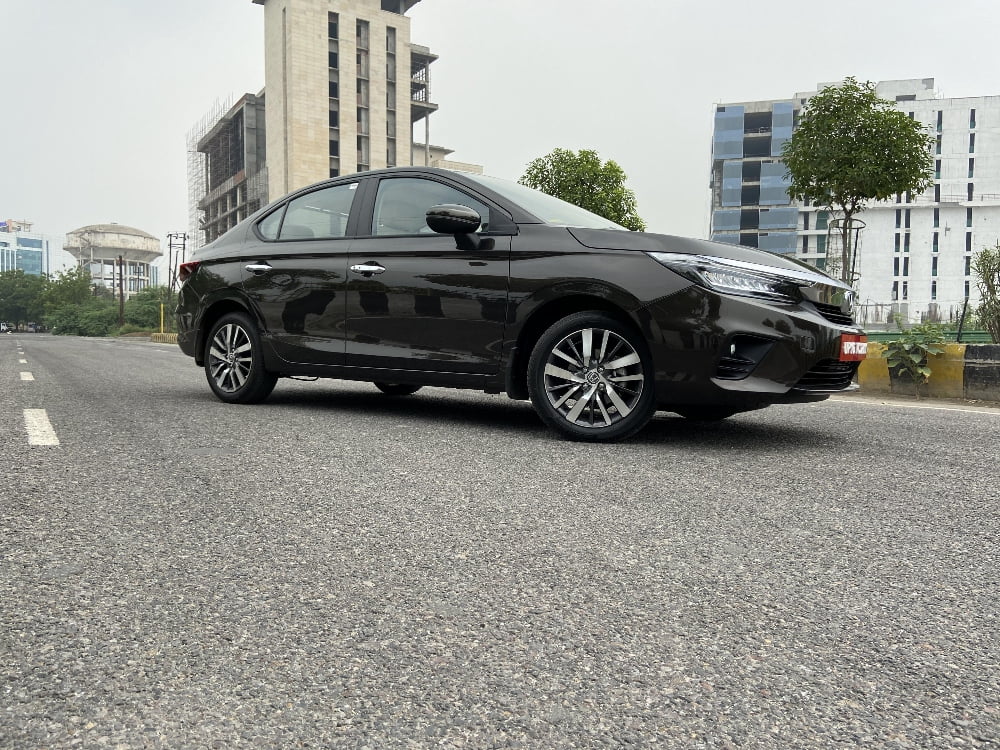 Now, we took out the petrol CVT for the same acceleration test. In the first one, you can see that the gears are taking their own time to change. In the third gear, after rushing it madly, we managed to achieve the feat in 17.1 seconds. However, this one was done with the help of paddle shifters for the third gear.
Also Read: All Features Of New Honda City Base Variant Detailed – Walkaround Video
In the second take, we actually got a shock. The only 7-step CVT was holding on the gears as long as possible and we reached the speed of 100 while still on second gear. This time, we managed the results in 13.27 seconds which is nearly 4 seconds faster. That shows the new Honda City Petrol manual is faster but not by a huge difference.