The Anytime Warranty plan from Honda allows Honda owners to extend their standard/extended warranty up to a maximum of 10 years or 1,20,000 km.
Honda Cars India have introduced a special warranty program called the 'Anytime Warranty' plan for all its passenger cars in an attempt to improve customer ownership experience. This scheme essentially allows vehicle warranty to be extended up to a maximum of 10 years or 1,20,000km, using discrete packs, each of which gives a coverage of 1 year or 20,000km at a time.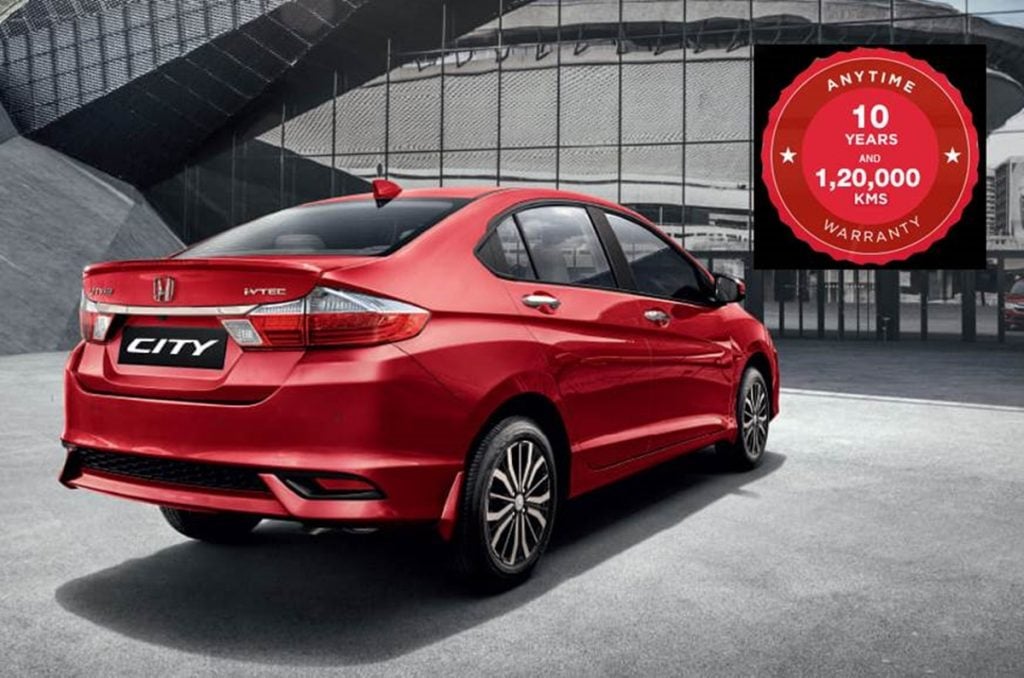 Any Honda customer can avail this special warranty package as long as their vehicle is less than 10 years old from the date the policy starts and the odometer reading is less than 1,20,000km. Also, as the name rightly suggests, this warranty scheme can be availed 'anytime', even after the expiry of the vehicle's standard and extended warranties.
However, the rates applicable in such a case will be higher for each vehicle. For example, the cost of the Anytime warranty for the 7th year for a Honda Brio is Rs 6,527. If there is a break in warranty coverage, the cost gets hiked to Rs 7,335. Prices increase for each successive year. For your reference, most of Honda's cars in India are offered with a 3 year/unlimited kilometer warranty straight off the production line with an optional extended coverage for two more years.
Also Read : All You Need To Know About The New 2020 Honda City
The fee for the Anytime Warranty also depends on the model, powertrain and year of vehicle ownership. To give you another example, Honda is charging a price of Rs 8,739 for the sixth year coverage of a City petrol sedan that is still in its standard/extended warranty period and Rs 14,619 for the tenth year warranty protection. For a City diesel, the same figures stand at Rs 11,548 and Rs 19,320, respectively. 
Also Read : Honda City BS-6 Petrol launched; Prices start from Rs. 9.91 lakhs.
The Anytime Warranty scheme is applicable for all of Honda's existing range of cars in India – the City, Amaze, Civic, Jazz, WR-V, BR-V, CR-V, Accord hybrid – as well as the now discontinued Brio and Mobilio. Moreover, the facility can be availed at any Honda authorised dealer across the country, and is also transferrable to a new owner if the vehicle is sold and purchased.