Check out this video where a man in Tamil Nadu is seen driving a Premier Padmini but from the passenger seat. How is that even possible?
Many people want to experience different and unique things with their cars. Mostly, it has to do with modifications but still, there's a lot of diversity. Now, here, a man in Vellore is seen driving his Premier Padmini a.k.a Fiat, very nicely. Seems to be enjoying his drive in the icon, but from the passenger seat?!
Turns out this guy is very famous in Tamil Nadu was driving like this and from a lot of years. He is often spotted driving the car while seated on the passenger seat. While it may seem impossible, there's only way that this can happen. The car is using a two way pedal system, which is often seen on learning cars.
Also Read: This Modified Premier Padmini Would Sure Win Every Beauty Contest!
When you apply in a motor driving school, the cars that you use for learning to drive also come with the two pedal setup. The driver as well as the front passenger get their individual clutch, accelerator and brake pedals. The gearbox and steering wheel remains a single piece only.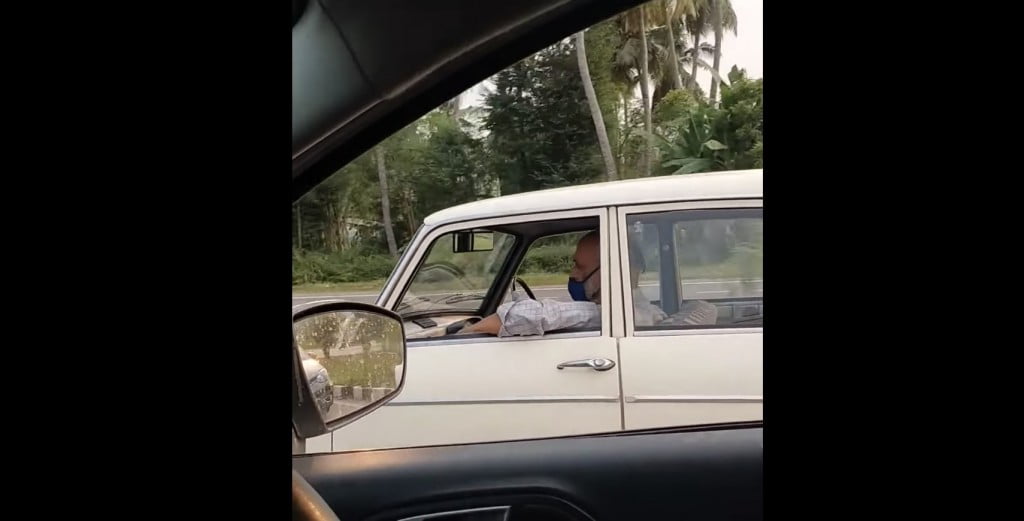 In the Premier Padmini, we had the gearbox mounted besides the steering wheel now where we get the wiper controls. While it sounds easy to operate, it surely might need a lot of practice for that. First of all, the judgement while overtaking and parking will only come difficult as we have an habit of seeing from different angles.
Further details about the man that he has two such Premier Padminis and a lot of premium high end cars. He is a great car collector owning many iconic cars as well as luxury cars. Now, things seem like it was not a learner's car but something that the owner wanted for his own interest.
Join us for FREE NEWS Updates on our Whatsapp Community or our official telegram channel.