Everyone is reeling under the astronomical prices of fuel in India. This is how much tax you are paying when you buy petrol worth Rs 100 depending on where you reside in India.
Witnessing the last couple of years, you must be wondering how much tax are you paying when you fill petrol in your cars. People have been evidently hurting by the exponential rise in fuel prices over the last couple of years. The news channels have been talking to the local people from every part of the country. The plight of the common man is uniform irrespective of the geographical location. Here are the states with the highest and lowest tax brackets on petrol.
You may also like: Is CNG The Only Solution To Tackle High Fuel Prices In India?
You may also like: 4 Ways to Lower Fuel Expense as Petrol/Diesel Prices Touch New Heights
How Much Tax Do You Pay On Petrol
To get the overall gist of the situation, we have compiled two tables to represent the highest and lowest taxes paid by people on petrol worth Rs 100.
| | |
| --- | --- |
| State | Tax |
| Maharashtra | Rs 52.50 |
| Andhra Pradesh | Rs 52.40 |
| Telangana | Rs 51.60 |
| Rajasthan | Rs 50.80 |
| Madhya Pradesh | Rs 50.60 |
These are the top 5 states with the highest taxes on petrol in India. As seen from the table above, people spend more than 50% amount on taxes. Now, if you are wondering where these prices are minimum, here is the list.
| | |
| --- | --- |
| State | Tax |
| Lakshadweep | Rs 34.60 |
| Andaman & Nicobar Islands | Rs 35.30 |
| Dadra and Nagar Haveli & Daman and Diu | Rs 42 |
| Meghalaya | Rs 42.50 |
| Puducherry & Arunachal Pradesh | Rs 42.90 |
One would notice here that apart from Meghalaya and Arunachal Pradesh, all the others are Union Territories. This is because they don't have to bear the state taxes as they are directly controlled by the central government. For all the states in India, the amount comprises of central, as well as state taxes.
You may also like: Fuel Gets Upto Rs 75/ltr Costlier in Sri Lanka – Still Cheaper Than India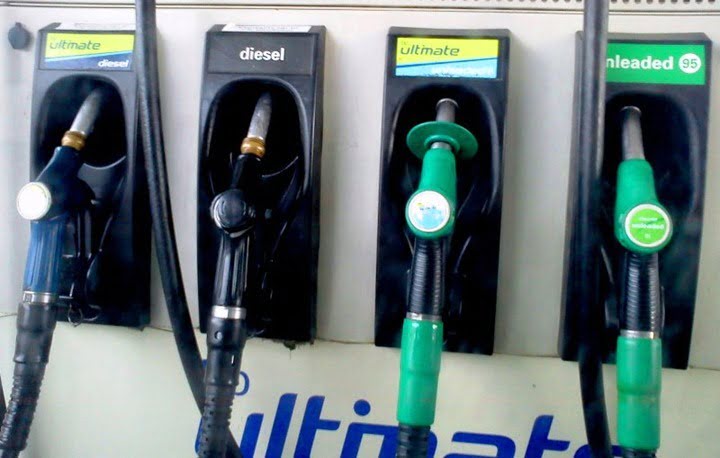 You may also like: How To Reduce Excessive Fuel Consumption?
Region-Wise Tax on Petrol
Through this map, we could deduce the regional trends of the tax amount on petrol. For instance, the northern states generally pay around Rs 44 as the tax on petrol worth Rs 100. On the other hand, the northeastern states generally hover around the Rs 46 mark. The western and central states pay quite high taxes on petrol with the figure ranging between Rs 44 and Rs 50. The states of the south also pay heavy taxes on petrol. This could be anywhere from Rs 48 to Rs 52.