Independence Day brought out the worst in some people, especially while driving cars.
This is a video indicating the stupidity of people in which two Hyundai i10 cars were involved in a crash with each other. It feels like Independence Day, or any other special day for that matter is taken as an excuse by a whole lot of people to do mischievous things. We have recently reported a few reckless drivers on the road who were risking everyone's lives on the occasion of the aforementioned special day.
You may also like: Kacha Badam Singer Rams Into Divider in Newly Bought Hyundai i10
You may also like: Idiots in Kia Sonet, Maruti Ritz Make a Mockery of Independence Day Celebrations
2 Hyundai i10 Cars Crash
This post has been uploaded by _.harshgoswami on Instagram. In the video, 2 white-coloured i10 hatchbacks are seen with the national flag wrapped on their bonnets. However, the drivers are driving quite recklessly and at high speed in the middle of a busy road. Within a few seconds, they ended up hitting each other. It is quite moronic and sad to see how non-serious people are about road safety and traffic regulations.
You may also like: Mahindra XUV700's ADAS Misused on Independence Day
We lose thousands of lives every year on our roads. Most of these happen due to the carelessness of the drivers and a complete disregard for the traffic regulations. Overspeeding is the most common reason for almost all accidents on the road. People still don't drive slowly. It must be understood that when you drive slow, you are in control of the situation and can even compensate for the fault of others on the road. But when you drive fast, all hope is lost and the consequences of one minor error could be fatal.
You may also like: New Maruti Brezza Hits Used Car Market at Upto Rs 1 Lakh Premium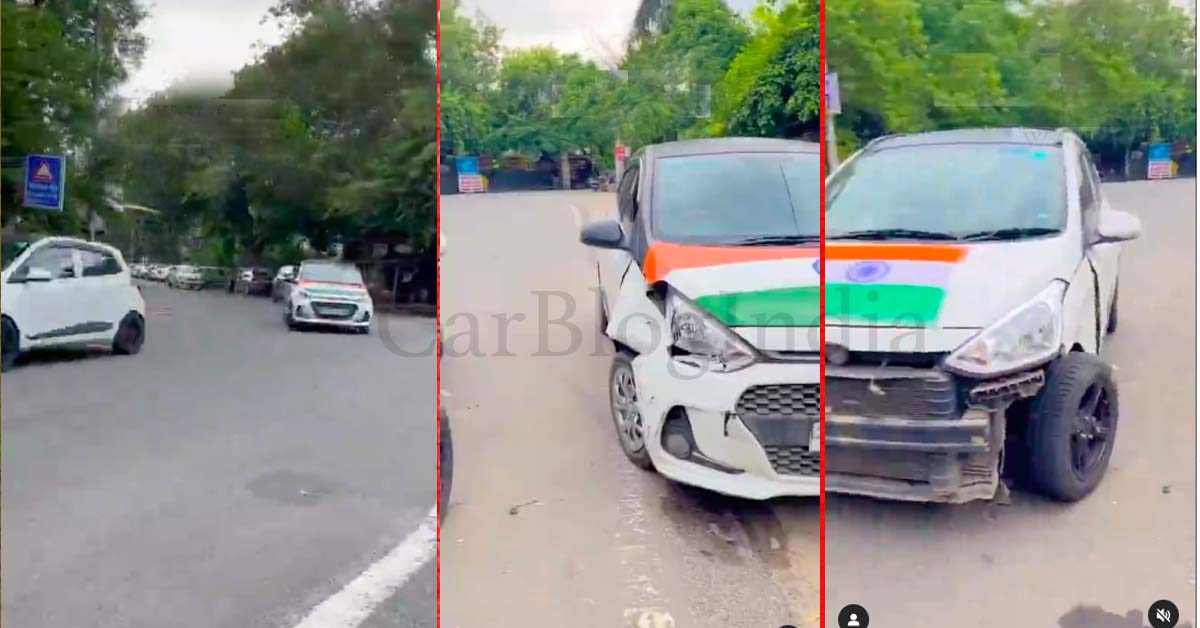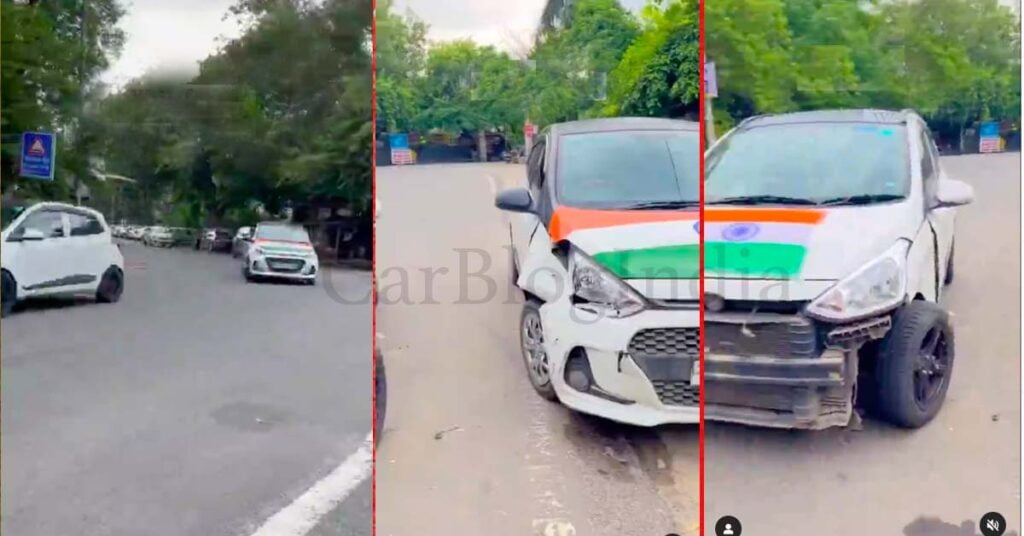 Unfortunately, such people rob the fun and excitement away from a grand occasion like Independence Day. So many people were seen performing useless stunts on the roads jeopardizing their own safety and the safety of others. We encourage our readers the ensure that no one around you does such foolish acts. Even if there is someone, make sure to discourage him. Also, if you see such reckless drivers on the roads, intimate the authorities so that corrective action could be taken against them. What are your thoughts about such drivers?
Join us for FREE NEWS Updates on our Whatsapp Community or our official telegram channel.