The second-largest car manufacturer in the country recently completed its 25 years of operations in India. During this tenure, it managed to sell over 90 lakh cars, which is very impressive. This is so because it is extremely difficult to understand the sensibilities of Indian buyers who are so price-conscious and want value for their money. Hyundai not only managed to do that but also brought its own strengths to the table and got people's support for that. For example, bringing new technologies and features to India has been appreciated by Indian customers massively. This made sure that even after so many years and with so much competition, Hyundai stands at a strong 17.2% market share in the world's fifth-largest automobile market. That speaks volumes about the kind of success that Hyundai has achieved in this country.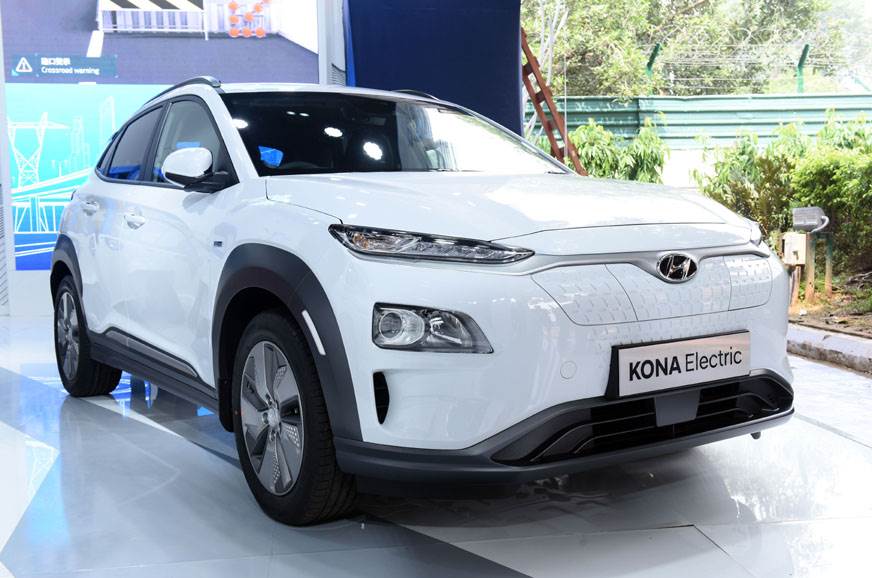 Also read: Hyundai completes 25 years in India – Sells over 90 lakh cars!
This is, in fact, the reason why Hyundai has made its Indian manufacturing facility extremely modern with Industry 4.0 application. It wants India to be the hub of Hyundai's manufacturing to supply products across continents. Hyundai currently exports to 88 countries in various parts of Africa, Latin America, Asia Pacific, Middle East, and Australia. Now, Hyundai has announced that it will invest another Rs 3,200 Crore in India, a large chunk of which will go towards developing another electric SUV for India.
Hyundai Electric SUV
This electric vehicle is most likely to be an SUV, considering the general inclination of customers towards SUVs in this day-and-age. Hyundai has realized the potential in the EV market and knows fully that the future of mobility is electric. It has always sensed market trends well and worked towards pioneering in that trend. Also, drawing inspiration from the Tata Nexon EV's success in the country, Hyundai plans to develop a more affordable electric car for India. Understanding the Indian sensibilities, it wants to make sure that electrification is available to a wide variety of customers at more affordable prices than what is it currently. Also, considering the evolution of the Indian EV market, there are only positives to consider.
Also read: Hyundai i20N spotted testing – India launch soon?
EV Market Challenges and Future
Granted, we don't have the complete infrastructure in place at the moment, but the market is ready for EVs and the government is doing its part to promote the mass adoption of EVs. Also, a lot of private players see the potential in this field and are coming up with innovative electric mobility solutions, for example, Tata Power. MG also announced their tie-ups with so many players in this field and it is just a matter of time before the charging infrastructure is taken care of. Thereafter, people will get rid of the range-anxiety which is gripping them at the moment.
Also read: Hyundai witnesses over 23% growth in January!
A general trend to observe in the EV space is the success of Tata Nexon EV and MG ZS EV. Both these are the highest-selling EVs in India. Not to mention, there is a ton of public transportation which is powered by electric powertrains. So, it may not have been mass adopted for the private vehicles just yet, but the tradition and culture of EVs in some way have already been established. Hyundai will make sure to engineer a better and more affordable predict that he Kona till then, and when the infrastructure will be a bit better, it can launch its SUV, say 2 years from now. That maps the future trajectory of the brand in India, which seems to be going strong in the right direction.
Also read: How is electric car market evolving in India!
Join our official telegram channel for free latest updates and follow us on Google News here.