Suffering from your own fault is normal but here's a Hyundai Verna that sustained colossal damage due to carelessness of a lady driver
It's surely pretty normal to see cars sustaining major damages in road accidents. Most often than not, such accidents happen due to the fault of the driver or at least the fault of another road user. Today, though, we have come across a pretty different case. This mishap didn't happen on a road but on the third floor parking of a building in Mumbai. Yes, the Hyundai Verna you see lying on its roof fell from the third floor and has suffered a colossal damage. Thankfully, it didn't have any occupant and there was no one at the spot where it fell. The details of the video can be seen in the video we have below –
You May Also Like: Hyundai India Strongly Rejects Pak Distributor's Misuse of Brand Identity
You May Also Like: Hyundai i20 Falls 25ft From Bridge, Keeps All Safe
As per the available details, this mishap took place in Malad West, Mumbai. The Hyundai Verna seen in the visuals here dell directly from a parking lot on the third floor of the Kamla Jainson Apartments on Zakaria Road. This unfortunate incident took place when a lady parking her car mistakenly pressed the accelerator instead of brake pedal. Her vehicle hit the parked sedan that was then pushed off the building. Thankfully, no one was hurt in this incident but the car has certainly sustained a major damage. In most probability, it will be written off by the insurance company as a 'total loss'.
This incident goes on to show how little carelessness can result into a major accident. Often, people who are not confident while parking their vehicles still take to driving thinking parking is only a minute part of the entire process. However, as seen in various videos from around the world, some of the biggest mishaps often take place when parking the vehicle. It's fairly common for novice drivers to press the accelerator paddle instead of brake when in panic situation. Hence, we urge all new drivers to practice parking their vehicles in tight spots before they start getting behind the wheel regularly.
You May Also Like: Hyundai Venue 7-Seater Concept Looks Promising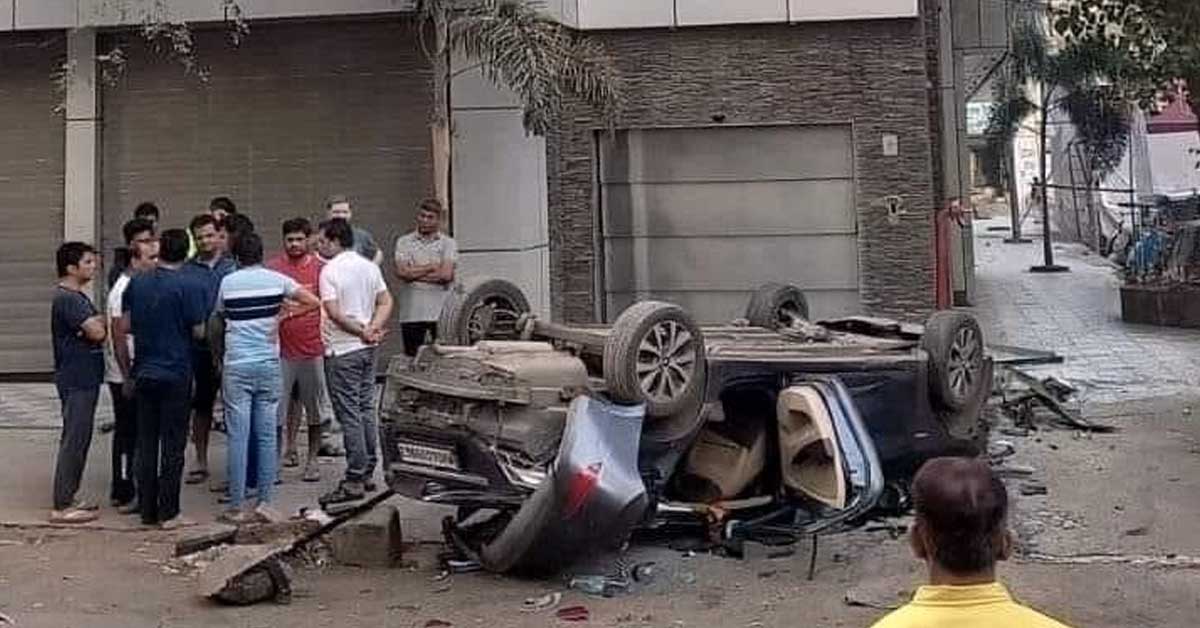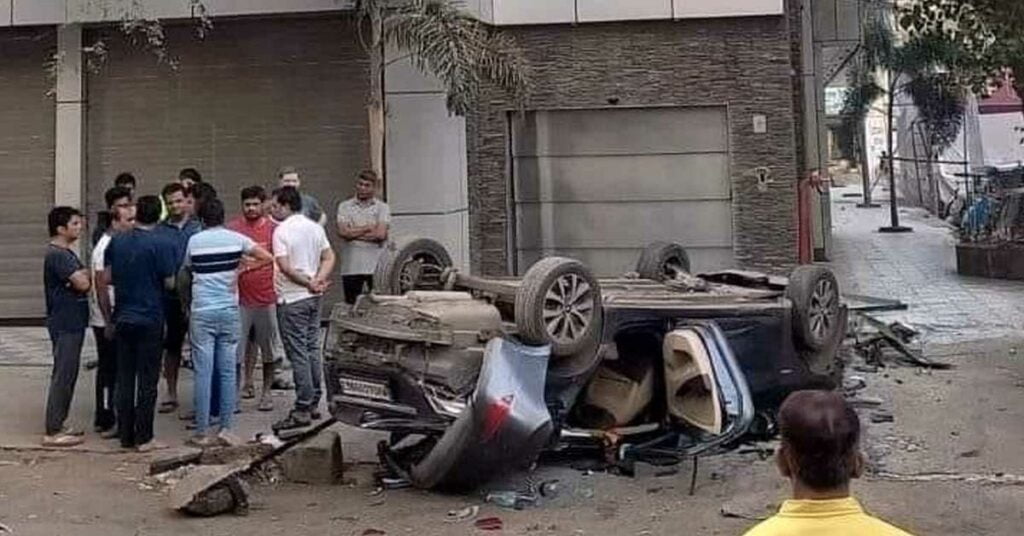 Finally, we're glad that no one got hurt in this freak accident. However, the car is certainly damaged to a large extent as it landed on its roof and got deformed in the process. From the looks of it, the vehicle in question here was the facelifted version of the last-gen Hyundai Verna. Going by its diamond-cut wheels, it seems to be a top-spec variant. We hope the owner of this car gets swift insurance claim without any inconvenience.
Join us for FREE NEWS Updates on our Whatsapp Community or our official telegram channel.