Imran Khan was in the international news recently after he failed to pass the no-confidence vote in the government of Pakistan and lost his position as the Prime Minister.
Imran Khan is in the news lately after he 'steals' the official BMW X5 from the government fleet. He was recently subjected to a vote of no-confidence in the parliament on account of which he lost his position as the Prime Minister of Pakistan. As the PM of any nation, the convoy of vehicles comprised a ton of luxury cars. However, he has reportedly taken the official BMW X5 with him after he was ousted from his office. The cost of this customised BMW is PKR 150 million (approx. Rs 6.20 Crore) due to the fact that it is designed to be bomb-proof and bullet-proof. The 6-year-old luxury SUV was bought for only PKR 30 million (approx. Rs 1.20 Crore).
You may also like: Rakhi Sawant Poses With Her Second-Hand 2012 BMW X1 Gift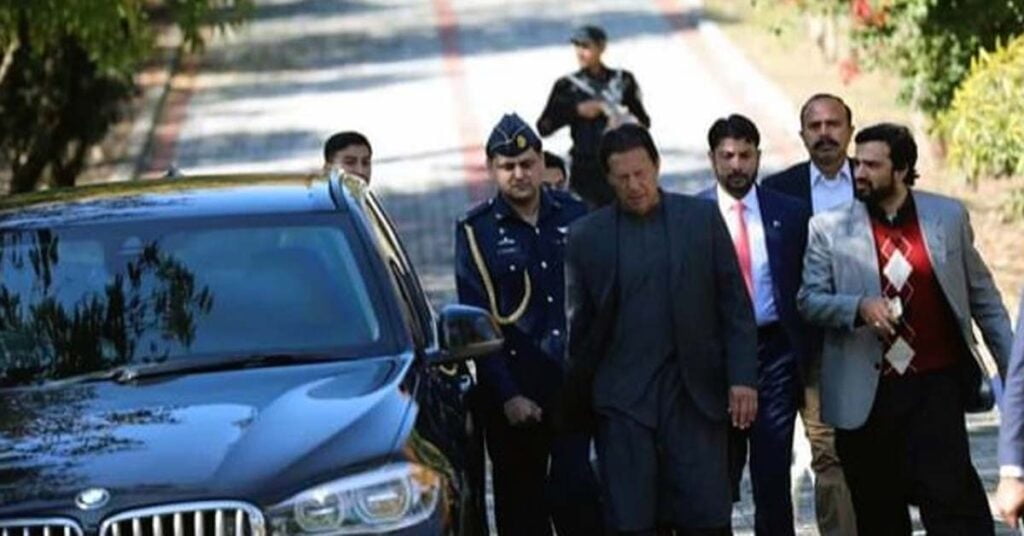 You may also like: Chennai IT Firm Gifts Rs 88 Lakh BMW 5-Series to Loyal Employees
Imran Khan 'Steals' BMW
According to the law, the government officials are supposed to deposit all of their gifts into the State Depository, or the Toshakhana. However, he insisted to keep the luxury car and other gifts he received from the foreign dignitaries including a handgun. This is a bit ironic since he has openly criticised the previous governments for using expensive cars. The Islamabad High Court has directed the newly-appointed government to make the list of things Imran Khan has taken as they belong to the state and not some individual. We shall see if he will have to return his prized possession after all.
You may also like: Rs 80 Lakh BMW Z4 Rams into Humble Tata Tiago – Shocking Results
BMW X5
The current version of the BMW X5 in India comes with the option of a petrol or diesel powertrain. The petrol mill is a 3.0-litre 6-cylinder unit that churns out a healthy 340 hp and 450 Nm, while the diesel engine is also a 3.0-litre 6-cylinder unit that produces 265 hp and 620 Nm of peak power and torque. The transmission duties are carried by an 8-speed automatic gearbox with paddle shifters. The prices of the luxury SUV range from Rs 79.90 lakh and Rs 95.90 lakh, ex-showroom.
You may also like: 10 Exotic Cars of Our Politicians- Modi's Maybach to Thackerey's Range Rover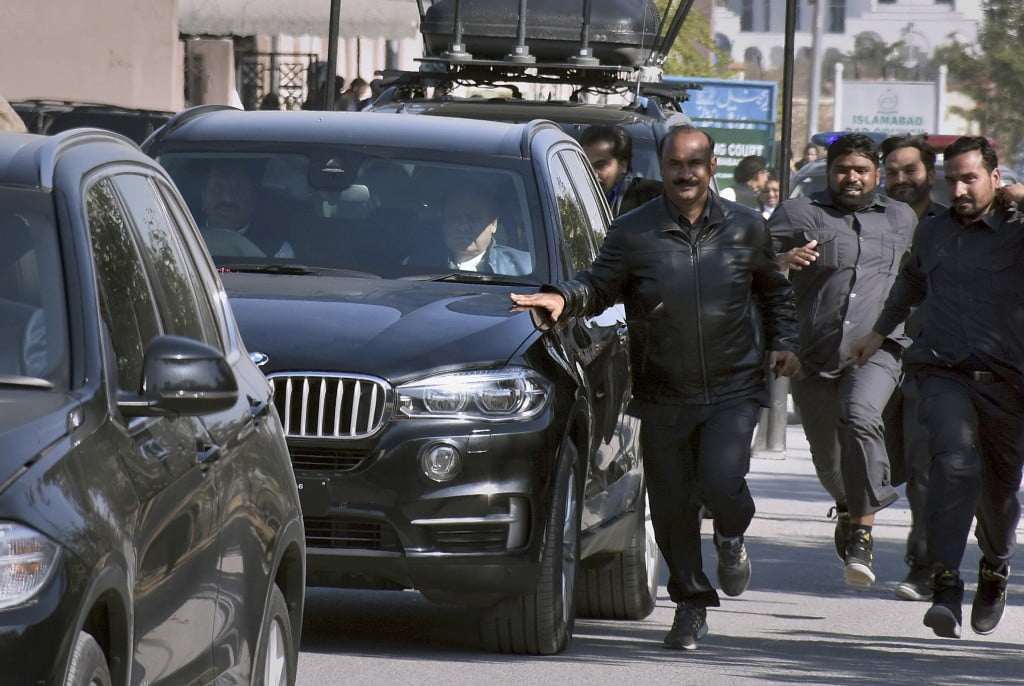 Share your thoughts regarding this bizarre incident of Imran Khan taking the official BMW X5 car with him after being removed as the Prime Minister of Pakistan.
Join our official telegram channel for free latest updates and follow us on Google News here.