An Indian man has bought a brand new Bugatti Chiron Super Sports Car for his father. Let's take a look at his impressive car collection.
Many crazy rich Indians have an impressive collection of cars in their garage. While you can find many exotic models on Indian roads, we have not seen a new-gen Bugatti yet. Bugatti is a French luxury car brand that has produced many super sports cars. Now, an Indian-origin man has purchased the super exotic car for this father. In a new video, Mr. Mayur Shree showcased the brand-new Bugatti Chiron. It is also the first unit of the model to be delivered in Texas.
You May Also Like: Andrew Tate's Bugatti Chiron to be Seized Along with Dubai Villa
You May Also Like: Andrew Tate's 11 Cars including Bugatti Chiron Seized in Romania
Indian Businessman Who Owns Bugatti Chiron
Mayur Shree is a real-estate businessman from Texas, USA. As you can see in the above video, he purchased the Chiron for his father in 2018. It is likely to have cost at least Rs 23 Crores. Since each Bugatti Chiron is highly customized, the prices vary a lot. Optional features can quickly add several crores to the base amount. The Bugatti Chiron is one of the fastest cars in the world. It is powered by an 8.0-liter quad-turbocharged W16 engine that offers a maximum power of 1,479 Bhp and a peak torque of 1,600 Nm.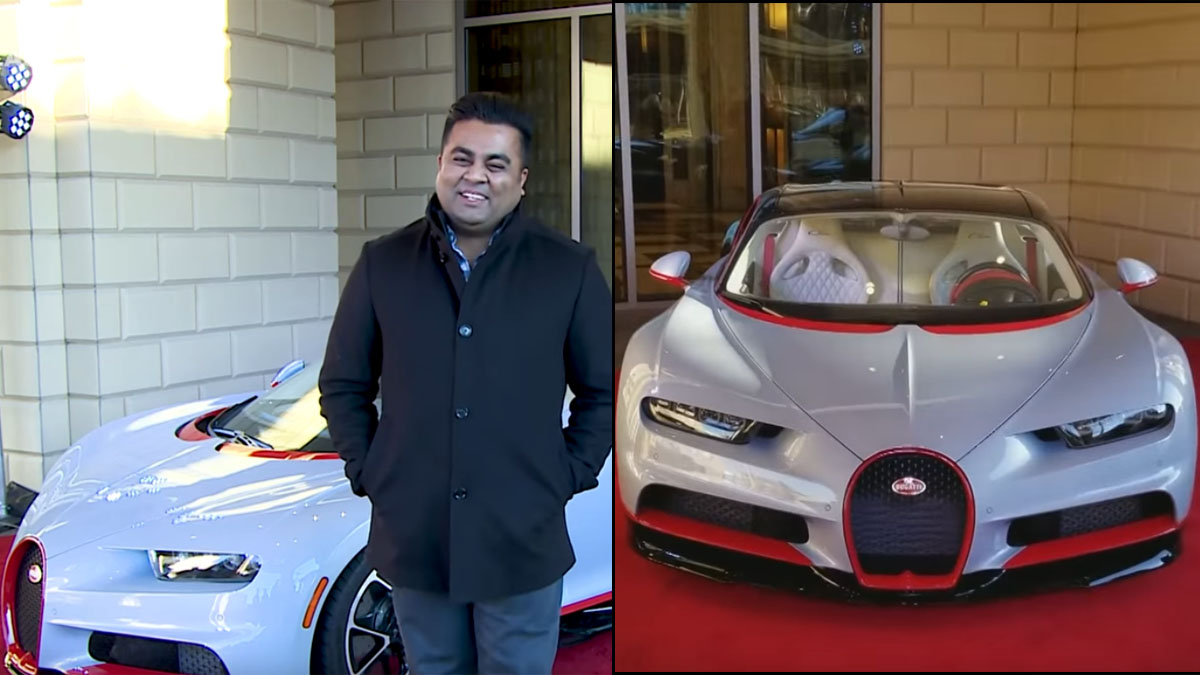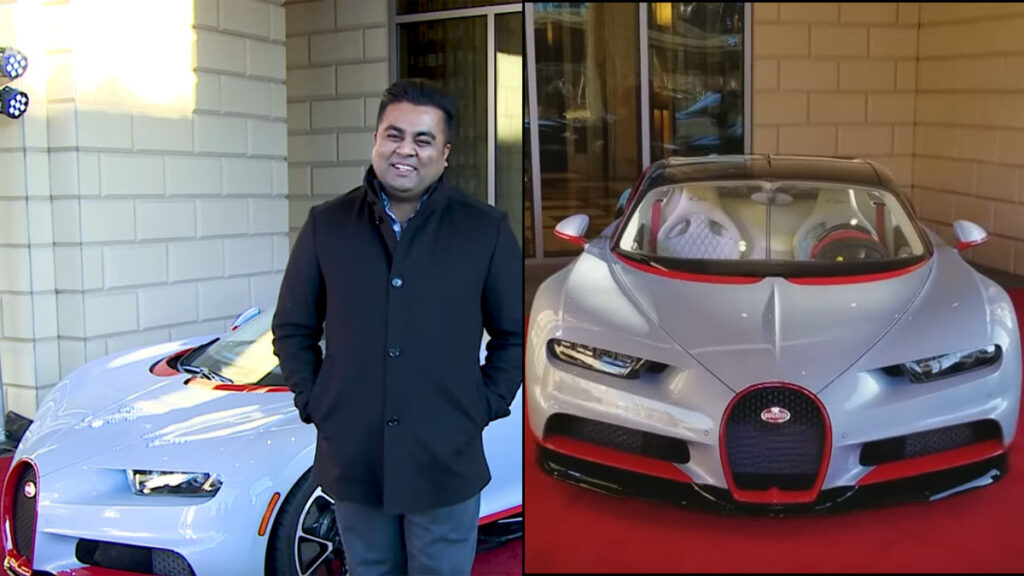 Since there are only about 100 Chirons around the world, owning a unit is even more exclusive. It is not the only expensive car in Mr. Mayur Shree's collection. he has many exotic cars in his garage. This includes the likes of Aston Martin DBS Superleggera, Lamborghini Aventador Spyder, Lamborghini Gallardo, Lamborghini Urus, McLaren P1, Porsche GT3 RS, and Rolls Royce Phantom DHC. Let's take a quick look at the cars owned by Mayur Shree: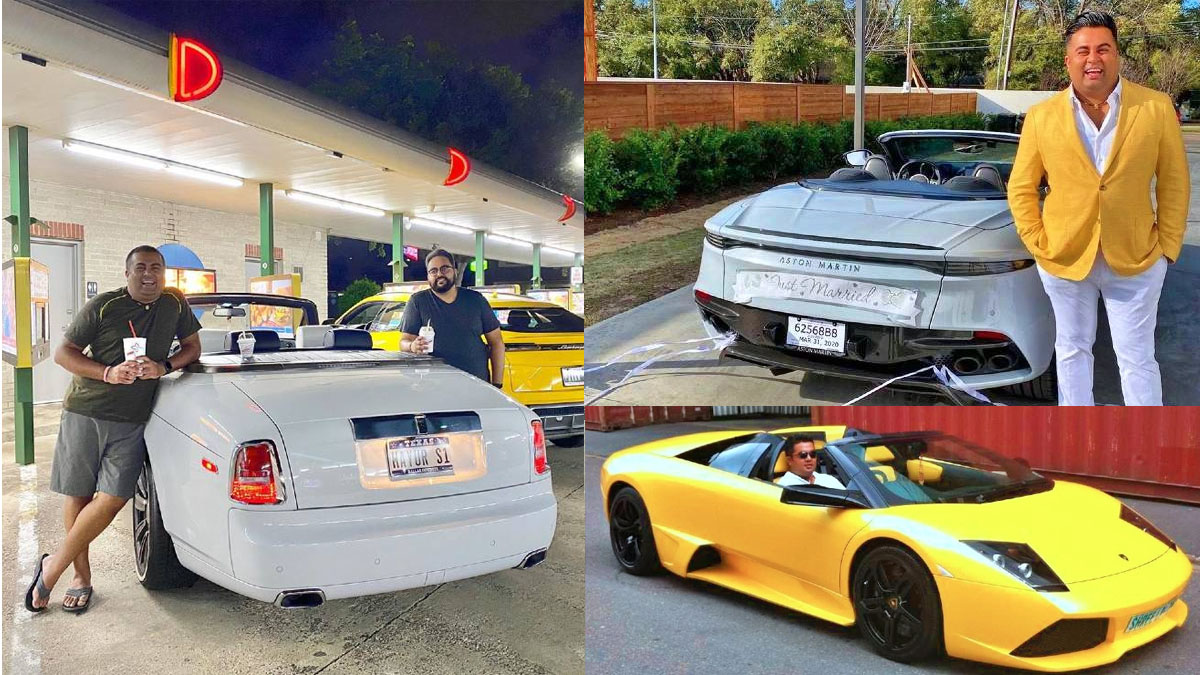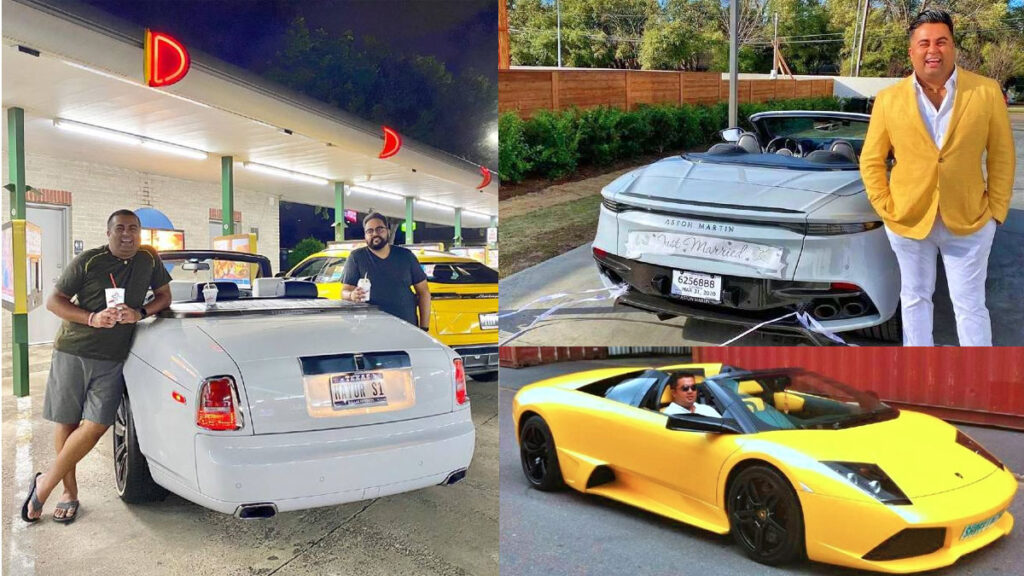 Also Owns Rolls Royce Phantom DHC and Aston Martin DBS Superleggera
Mayur Shree owns a Rolls Royce Phantom DHC with a customized registration number plate. It is very rare to find this model in India. However, the Ambani family owns a unit for sure. Mr. Shree also owns a 2011 model Lamborghini Gallardo Roadster in a bright yellow paint scheme. Recently, he even received the Aston Martin DBS Superleggera as a gift at his wedding. The beautiful car is powered by a V12 engine that produces a maximum power of 715 PS.
You May Also Like: REVEALED- 10-Years Ownership Cost of Bugatti Chiron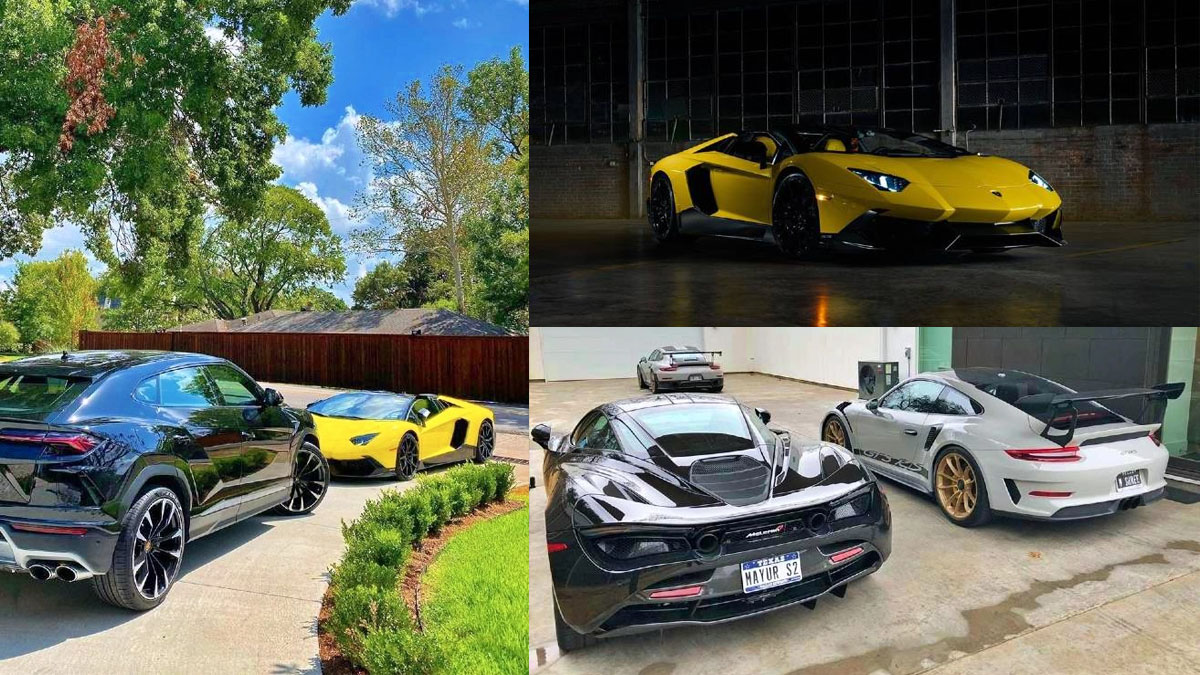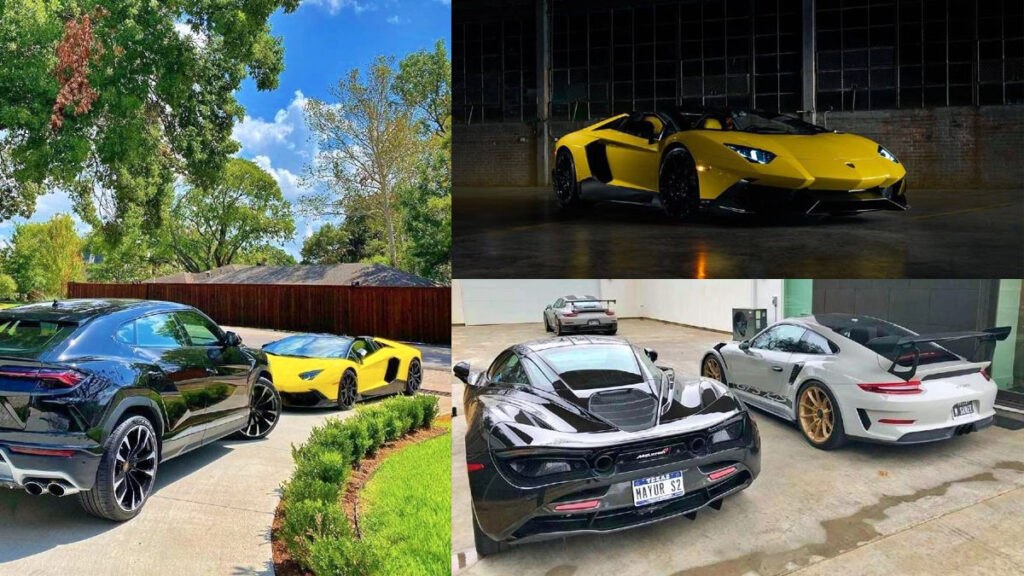 There are two more Lamborghinis in Mayur Shree's garage. This includes the Lamborghini Urus and Lamborghini Aventador Spyder. He owns an all-black shade of the SUV. The customized model features optional alloy wheels. The Aventador in the Mayur Shree's garage is a yellow and black painted unit. The Aventador convertible is one of the best-selling cars for the Italian car brand. It seems like a great ride for empty roads at night.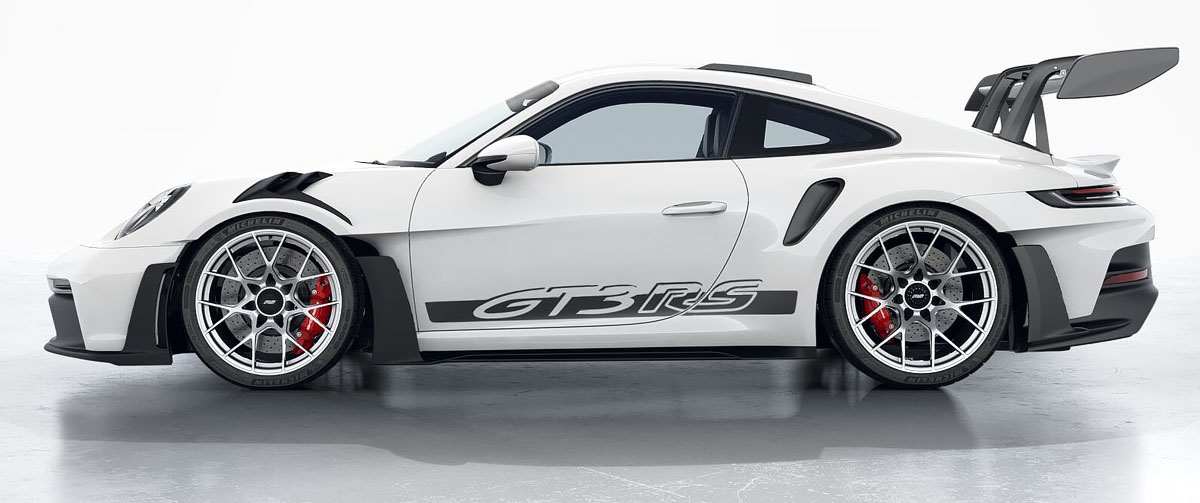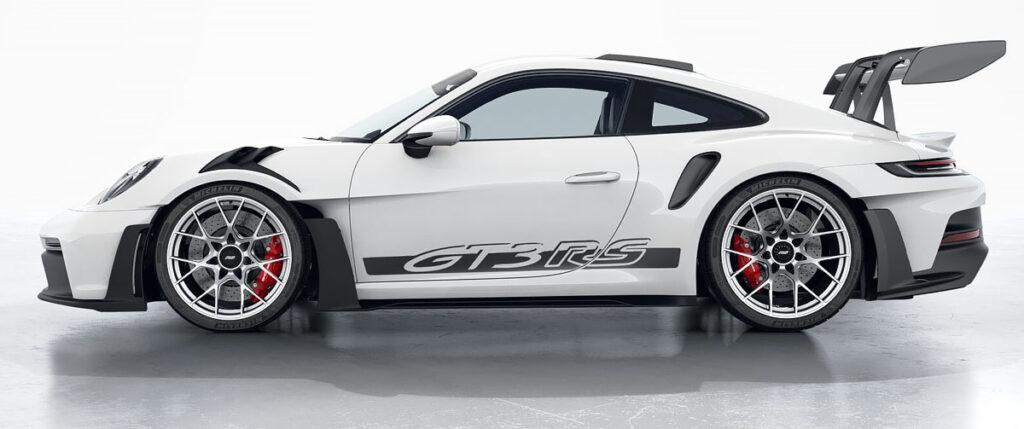 Additionally, Mr. Mayur Shree also seems to have a McLaren P1. Only 375 units of this rare car are available in the market. The P1 is powered by a 3.8-liter petrol engine and a strong hybrid system. It offers a massive power of 916 PS and comes with a top speed of 350 km/h. Mayur Shree also owns a Porsche GT3 RS with his name on the plate. The track-focussed car gets a beautiful dual-tone paint scheme of white and gold-colored wheels. It is to be noted that the Porsche GT3 RS is a road-legal car.
Join us for FREE NEWS Updates on our Whatsapp Community or our official telegram channel.