Isuzu Motors India has expanded its range of the D-MAX pick-up truck by introducing two new variants in the Indian market. The new variants were introduced by Isuzu keeping in mind the growing demands of customers and also to increase the versatility of their product. The Isuzu D- MAX will now be available in the Air-Conditioned and Cab-Chassis variants across the country. With the introduction of these two variants, the company is looking to cater to a wider range of businesses and also satisfy growing customer demand for factory fitted air-conditioning. The Isuzu D-MAX is a globally-renowned pick-up truck known for its durability, reliability and fuel efficiency.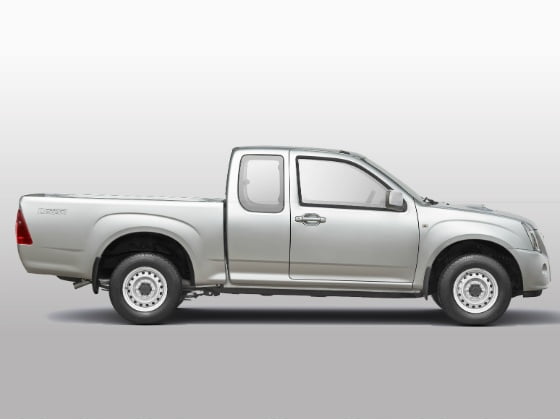 The Isuzu D-MAX Single Cab Flat Deck will now come with a factory fitted air-conditioning system offering their customers increased levels of comfort and convenience. This variant seems to be a good addition to the line up keeping in mind the rising temperature levels all across the country and also makes for a good buy for people looking for a pick-up truck for personal and recreational purposes.
The second variant is the Cab-Chassis variant which is basically only the driver cabin mounted on the chassis. This will enable greater flexibility and more business specific customisation. This variant of the Isuzu D-MAX is aimed at various businesses such as Food & Catering, Perishables, Hardware, FMCG, etc. Such customers will now have the flexibility to construct their own load-bodies suiting their business requirements. It will also be well suited for businesses  which require refrigeration and cold storage.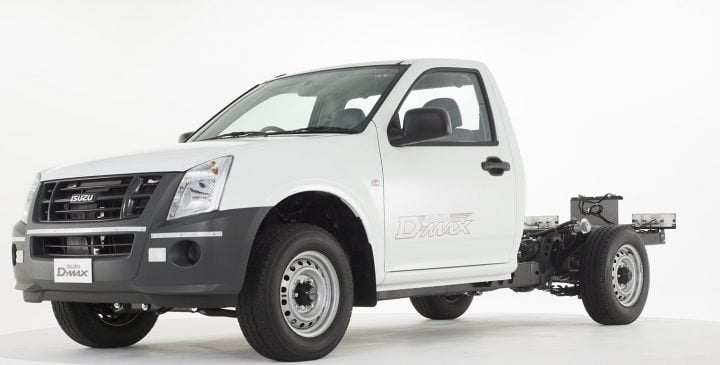 Speaking about the new variants, Mr. Naohiro Yamaguchi, Managing Director, Isuzu Motors India, said, "With the roll-out of these new Isuzu D-MAX variants, we are offering our customers a comprehensive range of options to choose from, meeting specific needs and requirements of different businesses. Under the harsh heat and tiring conditions in India, modern customers look for comfort features that enhance productivity while reducing fatigue, even for their drivers. The D-Max with Air-Conditioning will be the perfect choice. On the other hand, the Cab-Chassis variant is a perfect partner that provides customers' the flexibility to choose their load-body configuration and maximize value. This is an important development and an extension of our product offering in the pick-up segment, enabling customers to'Go More, Do More and Get More'."
Isuzu India currently manufactures two vehicles, D-MAX pick-up and MU-7 SUV through Hindustan Motors plant in Chennai, Tamil Nadu. Construction of their full fledged manufacturing plant in Chittoor, Andhra Pradesh is also underway and will start manufacturing vehicles by early 2016. Isuzu currently has 20 dealerships across India and plans to push that number up to 60 by 2016.
Stay tuned to Car Blog India for more new on the Isuzu D-MAX and MU-7.