Isuzu Motors has announced its India plans and two of its cars have already gone on sale in the country. The company plans on using diesel engines manufactured by General Motors to keep a tab on research and development costs. Isuzu plans on buying 1,00,000 engines from its former partner to power the low cost truck it plans on introducing in India as well as Africa in 2016. What remains to be seen is as to how many vehicles in the company's lineup will be powered by engines from General Motors.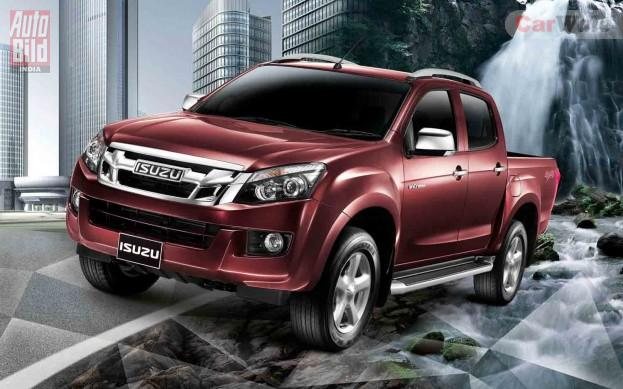 The partnership will be strengthening the ties between the two companies. GM will get an access to the strength of Isuzu Motors in the diesel technology department as well as Southeast Asian markets. GM will be sharing the burden of development of engines with Isuzu which will help them save a lot of costs in the development of engines from the scratch. The ties between the two companies are not new and they have a lot of history together.
GM took a share in Isuzu in 1971 for the first time and it went on to hold a 49 percent share in the company later on. It kept on selling its share later on and sold the final 7.9 percent back in 2006. The companies are still collaborating in some areas with each other. They worked together on the Chevrolet Colorado pick-up truck which is sold by Isuzu as i-Series. The company's offering in India, the D-Max was also developed in partnership by both the companies back in 2011.
Coming back to the truck which will be developed by 2016, it might just be based on the D-Max or may be an all new unit altogether. It will most probably be manufactured at the Japanese company's Sri City facility in India. The company has some aggressive plans for India and it plans on starting local manufacturing by late 2013. The pick-up truck market in India is growing at a decent pace and Isuzu might just come up with the right product for emerging markets with the help of GM by 2016.
Join us for FREE NEWS Updates on our Whatsapp Community or our official telegram channel.