Jaguar Land Rover intends to be a major force in the electric era. They will have electric versions of all their cars from 2020, starting with the next-gen Jaguar XJ.
Jaguar has been one of the leading brands with electric vehicles. The Jaguar i-Pace has already won the World Car of the Year award and they have no intention of slowing down. Ralf Speth, head of Jaguar Land Rover has affirmed that the brand intends to be a major force in the era of electric cars.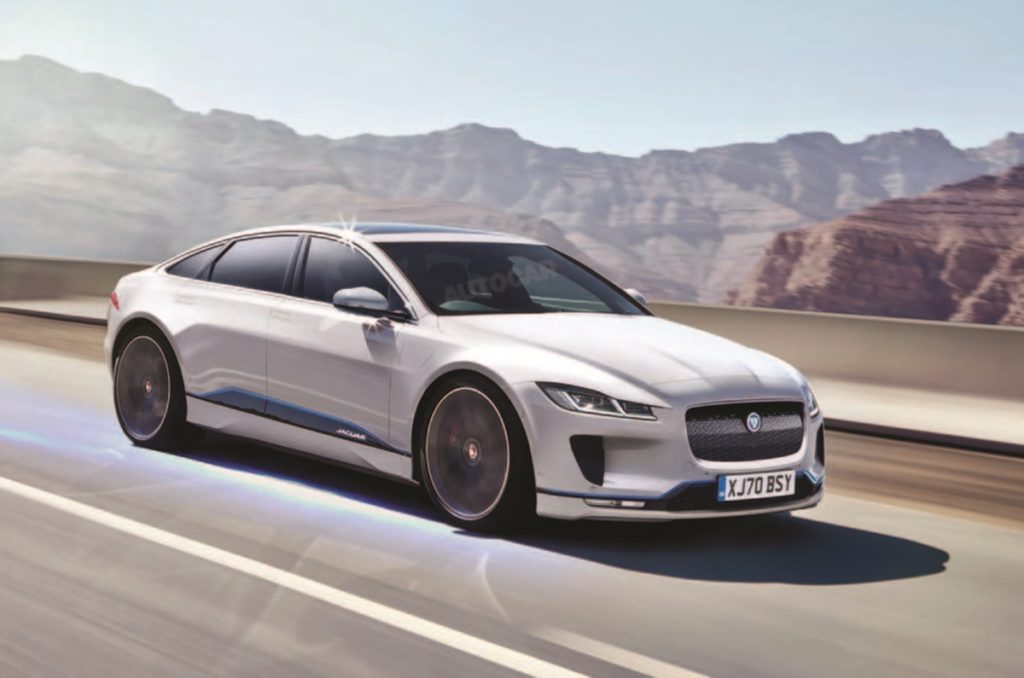 Jaguar Land Rover will launch an electrified version of all their models, starting from 2020. We have already reported on the next-gen Jaguar XJ electric and in fact, that will be the product of the present line-up to be fully electric. Meanwhile, Jaguar has already discontinued the current XJ on account of low sales.
The new Jaguar XJ electric will be developed by the same team of engineers and designers who developed the i-Pace electric SUV. Jaguar has also confirmed that these new cars would be manufactured in the UK, at their existing facilities in Castle Bromwich, along with additional investments. This will save thousands of UK jobs. However, Speth did mention that they were looking for cross-industry co-operation to address the issues of affordability and convenience.
Also Read : Land Rover Discovery Now Available With A Small 2.0-L Diesel Engine
Speth also hoped that the UK government would consider plans for a giga-scale battery manufacturing facility. That would only help manufacturing EVs in the country more affordable. Jaguar Land Rover are currently in the process of setting up a Battery Assembly Centre at Hams Hall. This will eventually have a capacity of 150,000 units.
Also Read : JLR Has Announced That The Next-Gen Jaguar XJ Will Be Pure Electric
Speth said, "Affordability will only be achieved if we make batteries here in the UK, close to vehicle production, to avoid the cost and safety risk of importing from abroad. The UK has the raw materials, scientific research in our universities and an existing supplier base to put the UK at the leading edge of mobility and job creation."