Jaguar was the center of attraction in India a few days ago when the company started assembling the Jaguar XF in India and launched it at a price of Rs.44.5 lakhs which meant it was going to gun for the likes of the E-Class, 5-series and A6. Now there's another car in the lineup which turns heads wherever it goes. The Jaguar XJ which is bought by only a few and the company never wanted everybody to buy it as well. It was meant for a few and the XJ now gets an Ultimate edition which will be bought by fewer people.
The flagship trim of its flagship car will get the Ultimate branding and the Jaguar XJ Ultimate Edition will be brought on the long wheelbase version of the car which is the XJ-L. The long wheelbase version was in itself quite a luxurious one and now it gets all the more luxurious. The car will get ne air intakes and the wheels will now become the exclusive 20-inch Maroa forged alloy wheels and will sport a dual-tone paint job. The exhaust tips will come polished with stainless steel and to mark the special edition, will get the 'Ultimate' badging as well.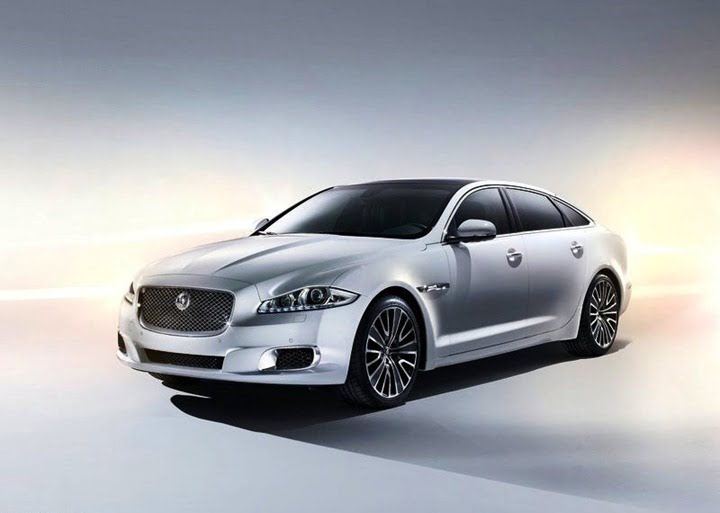 The car is tailor made for rear seat comfort and the car gets two individually tailored rear seats which come with massage, ventilation and power adjustment functions. There will be a central console between the two of them which will be draped in pure leather. A table with a black and chrome finishing will emerge from the central console as you touch a button.
The car ensures you remain entertained while enjoying the creature comforts. It will come with wireless headphones coupled with two third generation iPads to let you have some fun. You get a Champagne Chiller between the two rear seats and in the cabinet below the center console, you'll find two exclusively made champagne flutes to complement your experience. A Meridian surround sound entertainment system which will come with 20 speakers is also present.
The suspension gets reworked to give you that extra level of comfort and the XJ Ultimate Edition will be available in two engine options. The 5.0 litre turbocharged petrol motor which would belt out 510 horses will sell for Rs.1.87 crores while the 275 BHP 3.0 litre V6 diesel motor will set you back by Rs.1.76 crore. Both prices are ex-showroom Mumbai. And you thought the E-Class meant luxury. You can get a 5-series, an E-Class, an Audi A6 and a Jaguar XF 2.2L or just a Jaguar XJ-L Ultimate Edition. What would you pick?
More Pictures:
Stay tuned for latest updates.