People undertake some incredible journeys in pursuit of adventure.
But being on the road for such a long time can be highly unpredictable.
That is what this Japanese couple encountered in their journey across half the globe covering over 90,000 km.
This Japanese couple travels across the continents to reach South Africa in an incredible adventure ride in 4 years. It is simply inexplicable what people are willing to do while chasing adventure. As automobile enthusiasts, we are particularly inclined toward people who are willing to undertake adventures related to their cars and go on such cross-continent trips just to satisfy the wanderer that we find in each of us. Here are the details of this unique event.
You may also like: Top 10 Made-in-India Cars You Can Buy in South Africa for Under R250000
You may also like: How To Get The Best Car Insurance in South Africa
You may also like: Man Cycles 280 km Selling Toothbrushes to Feed his 4 Kids
You may also like: Mother of 5 Drives Her Mahindra Thar from India to Qatar to Watch 2022 FIFA World Cup
Japanese Couple Travels to South Africa in K Car
The video has been uploaded by 旅々、沈々。 on YouTube. It encompasses the journey of this Japanese couple who decided to travel to South Africa from Japan in their K Car. K car is short for Kai cars which are mini cars prevalent in Japan. Generally, they have engines of around 650cc. Their dimensions are short to suit the needs of urban mobility. It is unbelievable to think that they performed this half-world tour in such a small car that is barely capable of handling any terrain apart from the well-maintain city roads.
The video captures their journey from 2015 to 2019. During the course of their journey, they went to Russia from Japan via a ferry. From there, they travelled by road. It included countries like Mongolia, Kazakhstan, Kyrgyzstan, Uzbekistan, Turkmenistan, Iran, Armenia, Georgia, Azerbaijan, Turkey, Iceland, Andorra, Morocco, Western Sahara, Mauritania, Senegal, Mali, Cote d'Ivoire, Ghana, Burkina Faso, Togo, Benin, Nigeria, Cameroon, Namibia, Zimbabwe, Zambia, Botswana, South Africa, Lesotho, Eswatini, Mozambique, Malawi, Tanzania, Rwanda, Uganda and Kenya.
Journey Took 4 Years
This was already around 90,000 km and the couple decided to head back to Japan. It was late 2019 when the pandemic hit and destroyed all the plans of humanity for the next couple of years the effects of which we are still reeling under. During this trip, the couple also reported once ancient while they were in a taxi. But now they are stuck somewhere en route to Japan as the Russia-Ukraine area is under war. We shall keep a look out for the couple and hope that they reach their home safely and soon. What are your thoughts on the Japanese couple that travels to South Africa in a K car?
You may also like: Swiss and Canadian Teams Create World Record in Autorickshaws – Reach World's Highest Motorable Road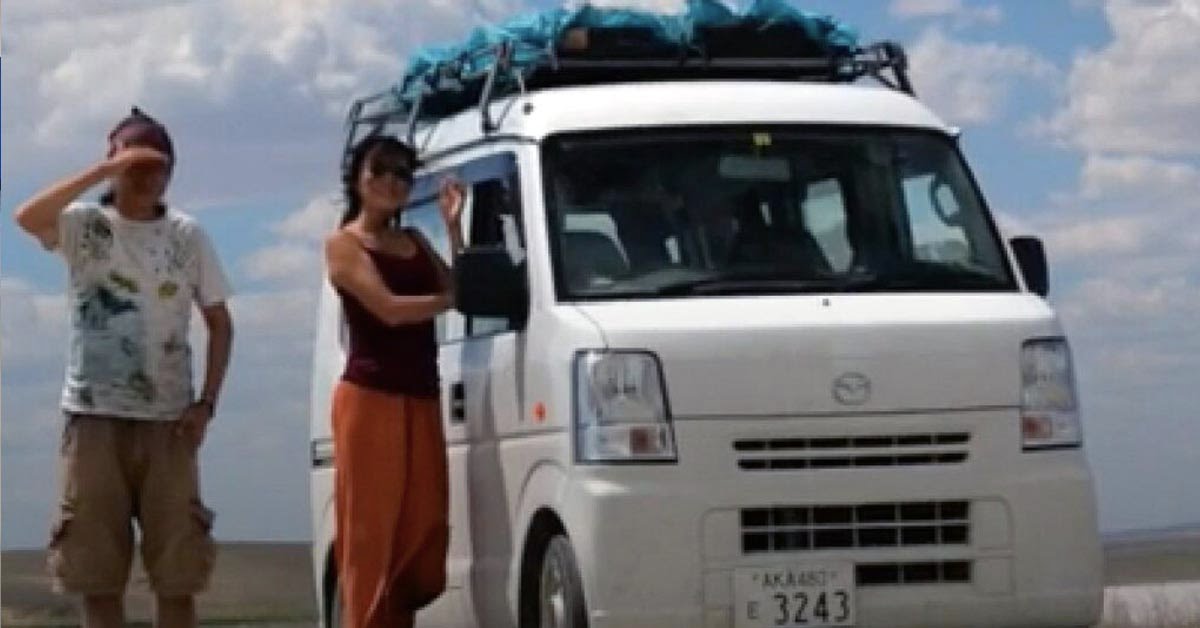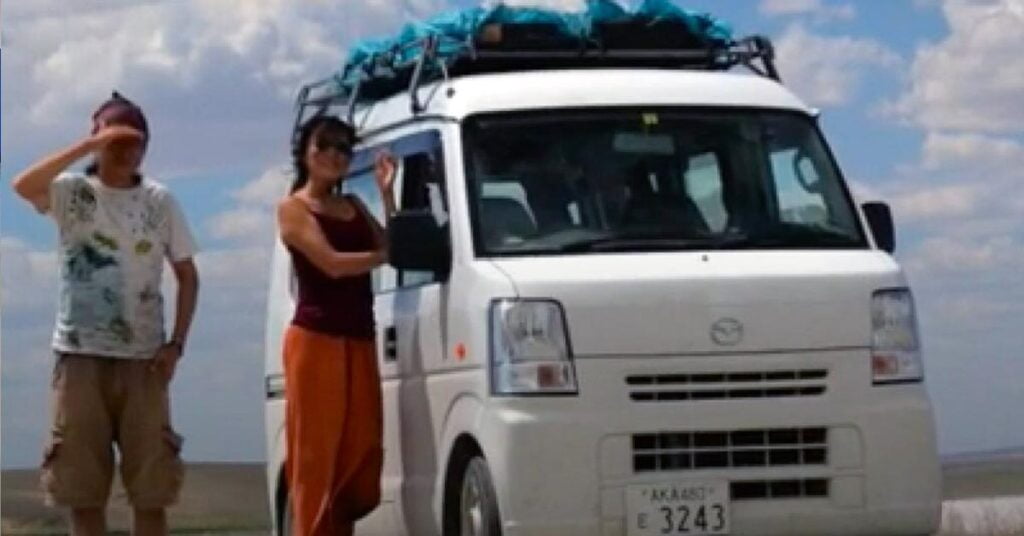 You may also like: Angry Rhino Chases Tourists in Maruti Gypsy in Assam – VIDEO
Disclaimer- The embedded videos/ external content is/are being used as a convenience and for informational purposes only; they do not constitute an endorsement or approval by Car Blog India of any of the products, services, and /or opinions of the corporation or organization or individual. Car Blog India bears no responsibility for the accuracy, legality, and/or content of the external site or for that of subsequent external videos/ external content. Contact the external publisher for answers to questions regarding its content.