Jeep Compass is a premium mid-size SUV in India.
This post shares a terrible ownership experience of a Compass owner.
The SUV is priced between Rs 20.89 lakh to Rs 31.29 lakh, ex-showroom.
In this post, a Jeep Compass owner shares his horrible ownership experience with a brand-new SUV. The SUV is preferred by those who are looking for a product that drives exceptionally well. Moreover, in its top variants, it offers 4×4 capabilities allowing it to be taken to rough terrains as well. However, there have been a few instances where the owners are not satisfied with the performance as the new SUV has seen issues in the early days. This is one such case.
You may also like: Jeep Compass Faces 'Serious Engine Issues' Within 40 Days of Purchase – Owner Shares Experience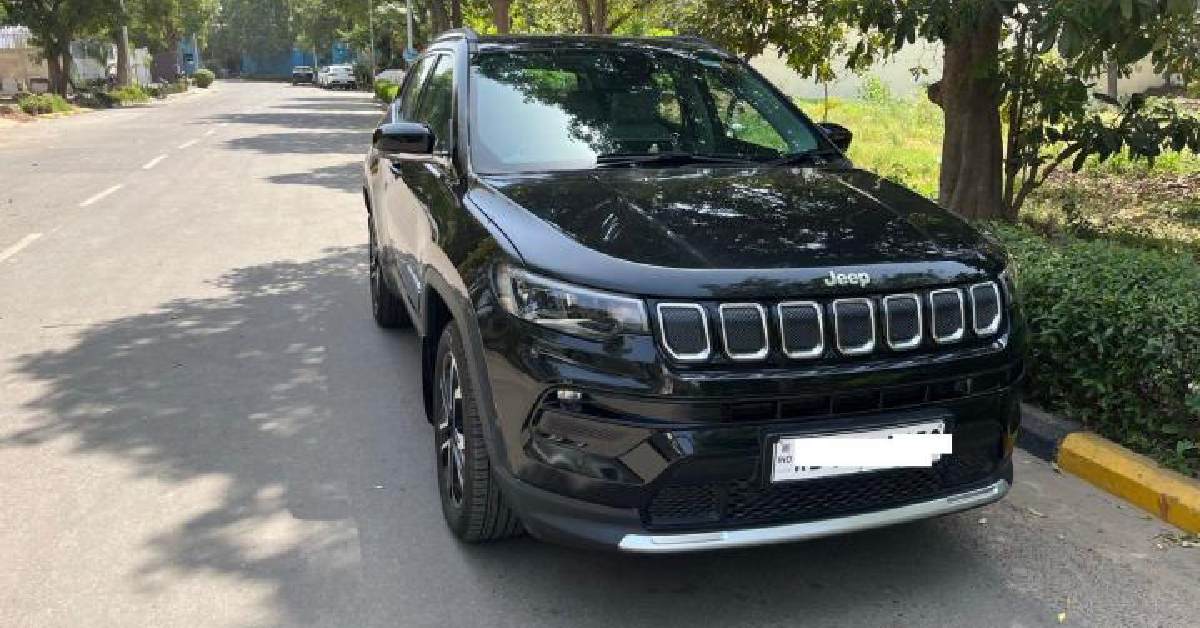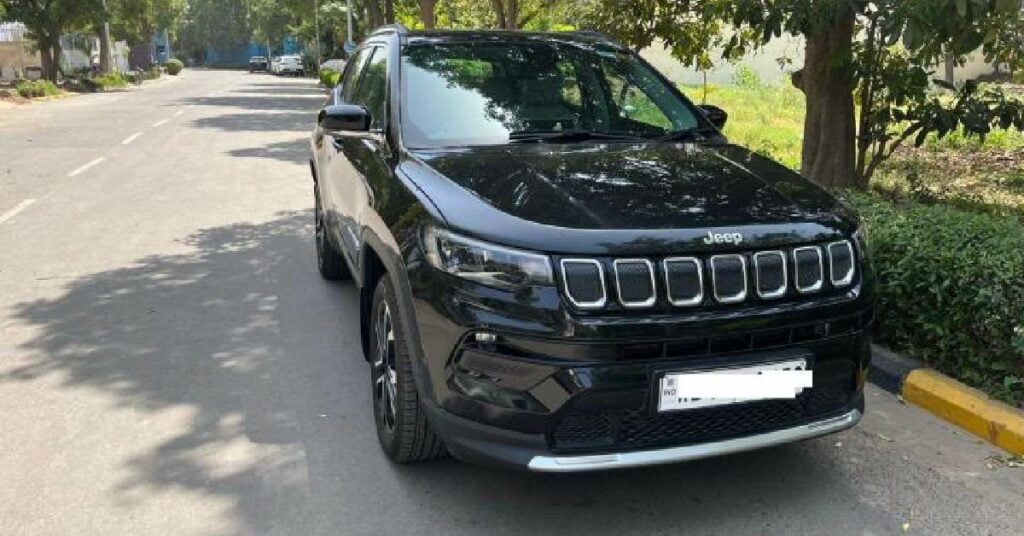 You may also like: Jeep Compass Owner Jokes His SUV Offers 'Best Mileage' as it Mostly Stays at Service Centre
Horrible Ownership Experience with Jeep Compass
The details of this case have been shared by the owner on the Team BHP forum. He recalls that his SUV stopped working suddenly in the middle of the road. It was only 80 days old. He was travelling with his family which includes 2 children. The vehicle stopping without any warning sign in the middle of the night when it is cold outside can be quite dangerous. That is what the owner is trying to stress here. Issues should not crop up in a brand-new car. The RSA took over 1 hour to reach the spot and getting the SUV on the truck took as much time.
Talking to the service centre staff initially revealed that there was some issue with the alternator of the car. That is quite unnatural in a new car. However, after a few days, the technician informed the owner that the rocker arm was broken. That led to engine failure and teething issues. But this makes little sense as a mechanical failure like this would've caused vibrations and noise. Moreover, that has nothing to do with the alternator. Needless to say, the owner is stressed out about the entire situation and is pondering over the thought of selling the SUV.
You may also like: Jeep Compass Owner Reviews Mahindra Scorpio N – Not Impressed?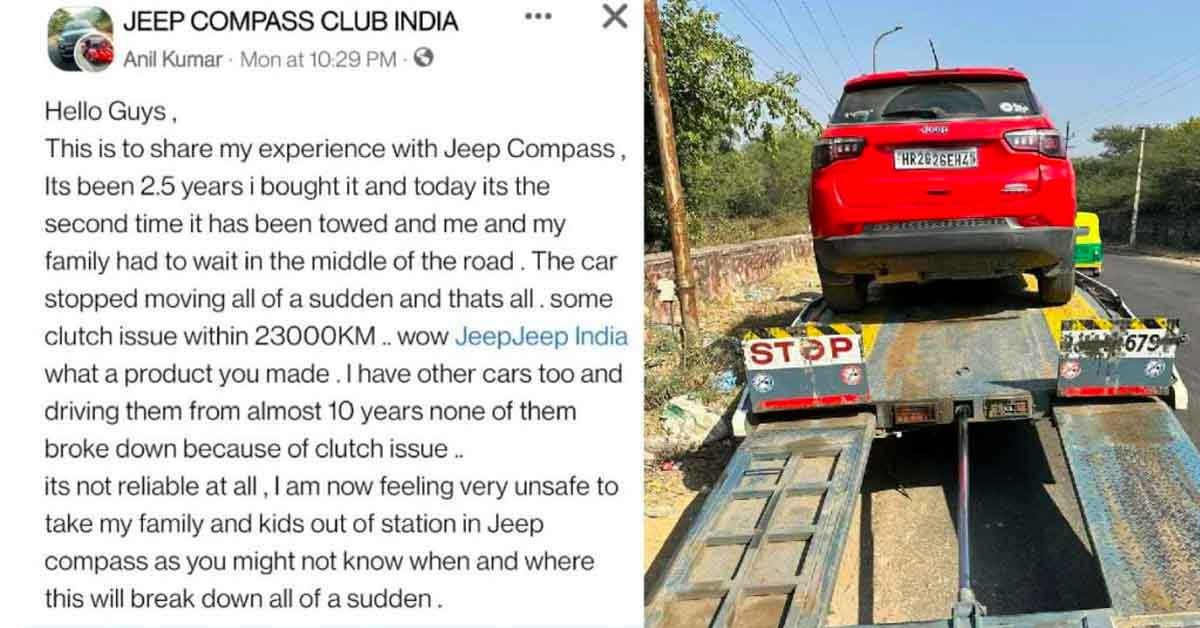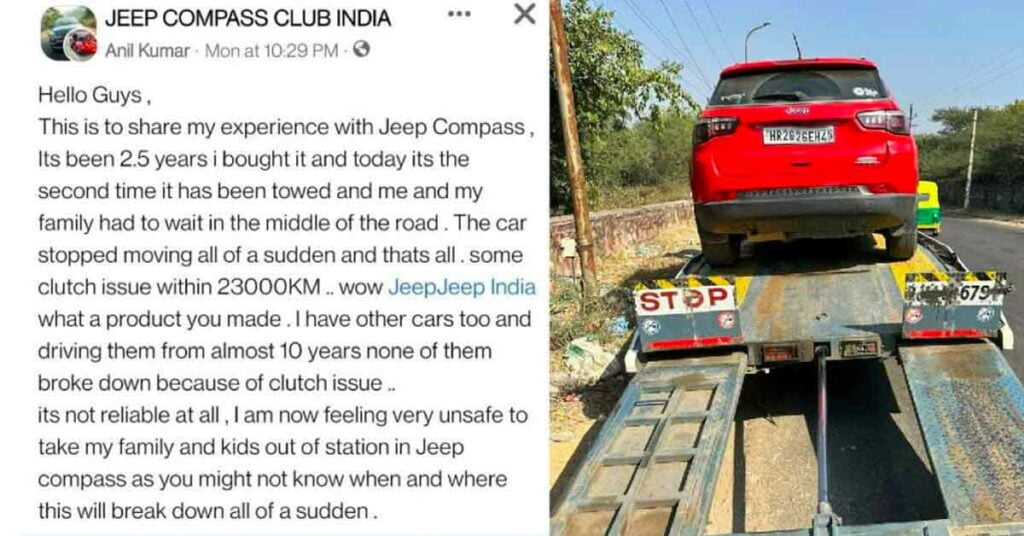 You may also read: Frustrated Jeep Compass Owner Shares Issues With 2.5 Yrs Old Car
This is a grave situation for any owner to be in. It is extremely disappointing and concerning when the vehicle involved has a price tag of over Rs 30 lakh. If Jeep doesn't resolve this issue quickly, there might be apprehension among potential buyers to go for Jeep products. Do share your thoughts about this entire sage.