This motorcycle from Langen Motorcycles from UK is literally called the 'Two Stroke' and its attempting to bring back two-stroke engines to modern bikes. The 250cc V-Twin engine produces as much as 76PS of power.
Modern motorcycles have come a long way on the technological front and these days, the engines in these motorcycles are absolutely packed with sophisticated technology. In terms of performance, well it clearly show on the track how far modern motorcycles have come. However, back in the 80s, racing machines were a lot more simpler and came with unsophisticated two-stroke engine. And there's huge fan following for two-stroke motorcycles even to this day. Many of you will fondly remember the Yamaha RD250 that dominated the domestic racing scene in many countries. And now, there's a British startup called Langen who is attempting to bring back two-strokes in their motorcycles.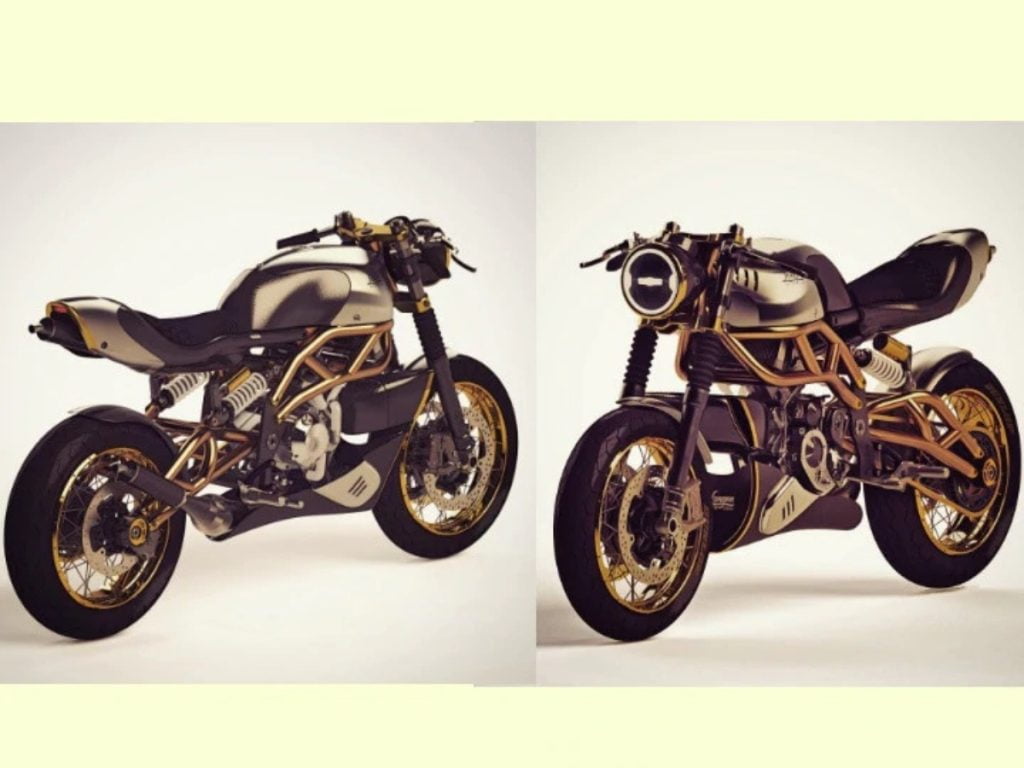 Langen Motorcycles is a startup company based in Manchester in UK who are hoping to complete a limited production run of modern 250cc two-stroke performance bikes. The motorcycle is simply called 'The Two Stroke' and it derives its power from a 250cc V-twin engine made by an Italian company called Vins. It motor may be two-stroke, but there's nothing old school about it. It comes with modern tech like fuel injection and oil injection and is thus able to meet modern emission standards still.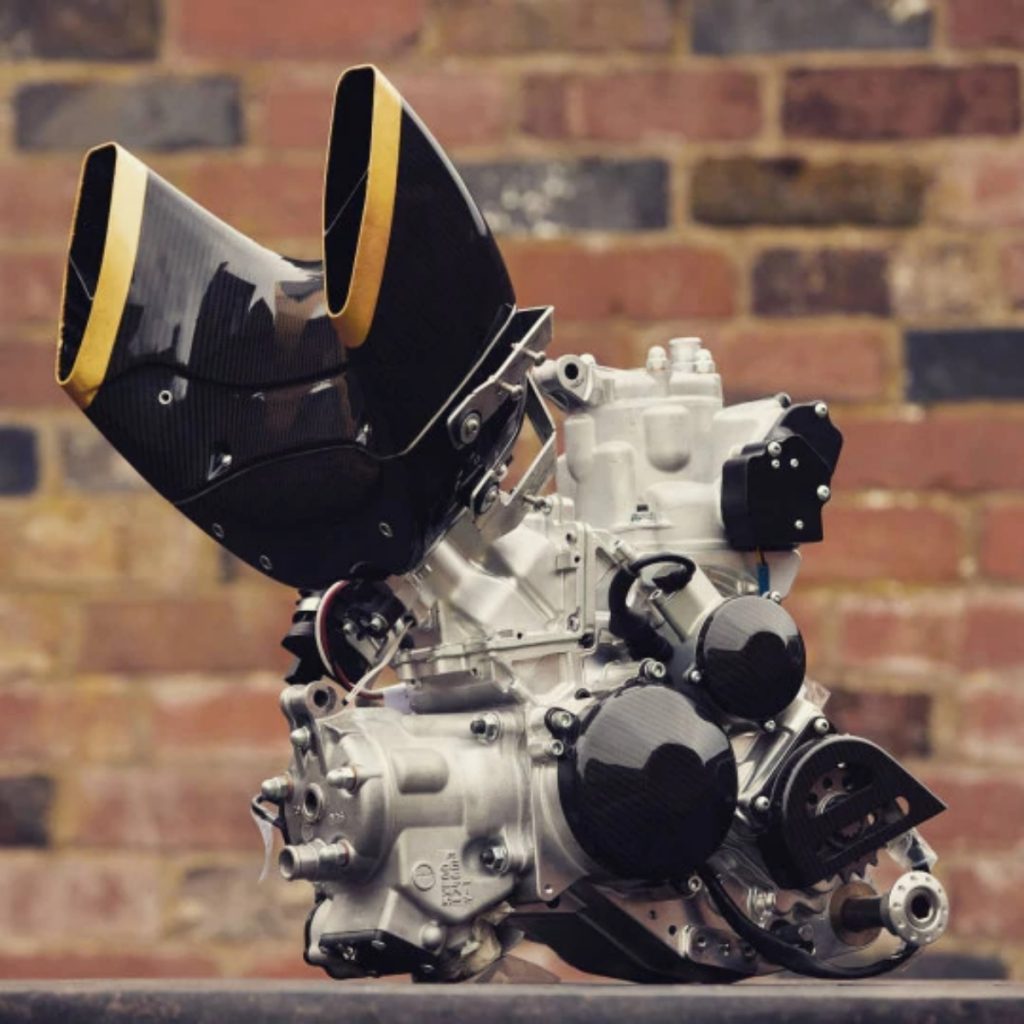 What's really mind blowing is its power output. This 250cc V-Twin engine produces as much as 76PS of power. To give you some perspective, that's a whole 50% more than what is produced by the 250cc inline-four cylinder engine of the recently launched Kawasaki Ninja ZX-25R that the world's going crazy about. It also weighs a fraction of the Ninja ZX-25R at just 112kg where as the ZX-25R weighs 182kg. Of course, for a motorcycle to be light, it must be using carbon fiber in its construction and rightly it does.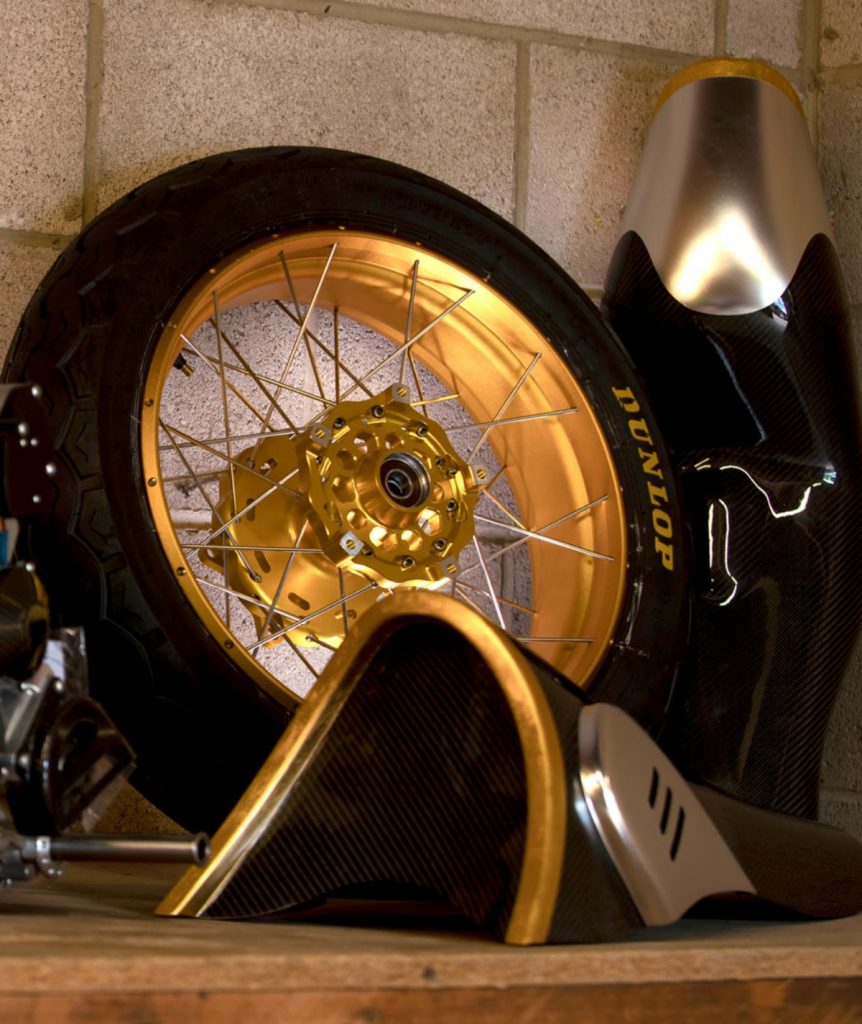 Also Read : Check Out This Tastefully Modified Track Ready KTM RC 200!
The fuel tank and all body panels are completely made of carbon fiber and there's even 24-carat gold leaf detailing on some of the parts. The motorcycle is based on a trellis frame constructed from aluminum tubes and the cycle parts are top-notch components as well. For suspension, The Two Stroke uses Ohlins right-side-up fork at the front and twin shock absorbers from Ktech at the rear. Braking duties are taken care by 320mm twin discs with radially-mounted calipers at the front and a 265mm rear disc brake.
Also Read : This is 1959 Royal Enfield Bullet That's Powered by a DIESEL Engine!
Apart from fancy components, the Langen Two Stroke is a pretty unique looking cafe racer styled motorcycle. It takes the naked approach with a classic round headlamp and low clip-on handlebars. The motorcycle comes painted in a scintillating combination of black and gold and it really looks the part. Of course, for such top-spec components, gold leaf detailing and a pretty thrilling performance, this motorcycle will carry a massive price tag which is yet to be revealed. But for that money you get a limited-run bespoke motorcycle that could really take you back in time.
Join our official telegram channel for free latest updates and follow us on Google News here.