Indian highways are quite infamous for being dangerous with a ton of unpredictable hurdles and components.
A video that recently surfaced online shows a leopard stuck in the front grille of a Maruti Celerio on a highway. Indian highways are known for notorious incidents where wild animals are a part of the ecosystem. Unfortunately, they cause accidents. This is because a proper passage or a crossing for the wildlife has not been installed on highways and they often cross the roads causing problems for the drivers. This case is a prime example of it.
You may also like: Maruti Celerio VXi Detailed on Tape – Most Value for Money Model?
You may also like: Leopard Attacks Maruti Omni in Assam, Injures 13 People
You may also like: New Maruti Celerio Back Seat Test – Is It Good for 3?
Leopard Stuck In Maruti Celerio
The narrator in the video mentions that the details of the whereabouts of this incident are not clear. Nevertheless, it looks like a prominent highway. The leopard can be seen stuck in the front grille and is unable to break free. However, it looks healthy and active as it is trying to get away from the car. So, it didn't get seriously injured due to the crash which is great. The YouTuber also confirms that the occupants in the car are safe too. We hope that such situations don't arise and the highway authorities devise ways to facilitate proper animal crossing.
You may also like: New Maruti Brezza First Walkaround Video | Sunroof Seen
Maruti Celerio
The previous generation Maruti Celerio hatchback came with a 1.0-liter petrol engine that makes 67 hp and 90 Nm. This is a K10C unit that replaces the earlier unit but like the engine powering the older model, this one's too available with 5-speed MT and AMT. Also, the new-gen Celerio is the best mileage petrol car in India with the VXI AGS version offering a stellar 26.68 kmpl officially. Thre is also a CNG version of the Celerio that outputs 56 hp and 82 Nm of peak power and torque. Meanwhile, prices of the current Celerio range between Rs 5.25 lakh and Rs 7.00 lakh, ex-showroom.
You may also like: New-Gen Maruti Brezza S-CNG – Latest Launch Details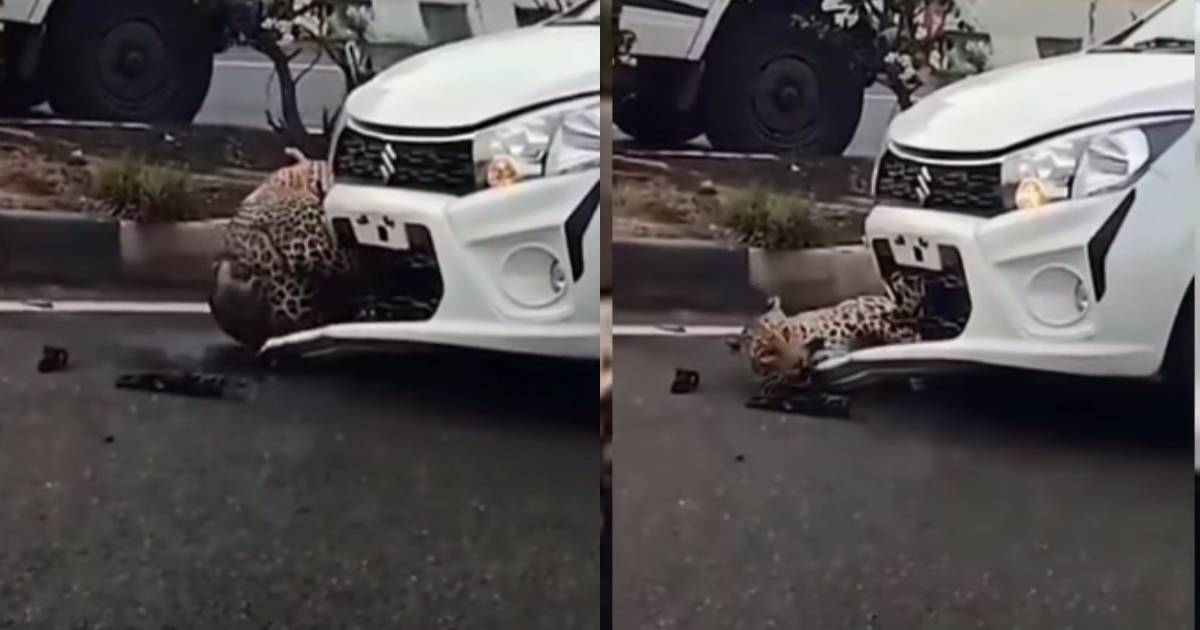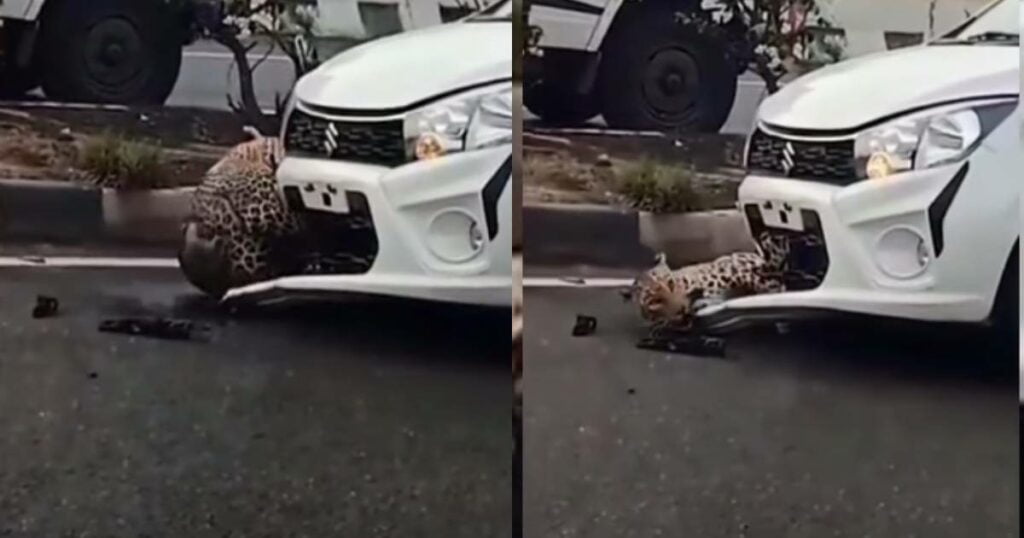 While the animal crossings on the highways are unfortunate occurrences, we can do our part to propagate road safety by following traffic regulations. Most terrible incidents on the roads could easily be avoided if one drives within the speed limit and follows the traffic rules.