The evolution in the EV industry has resulted in the first solar car about to go into production.
Lightyear 0 is the first model that can go months without charging.
It has solar panels on its body in addition to a regular electric battery charging mechanism.
Lightyear 0 is the first solar electric car to go into production. The electric startup has handed over the production responsibility to Valmet Automotive in Finland. They have produced cars for almost all the major carmakers in the world. With CATL as a partner, Valmet aims to offer complete battery and vehicle manufacturing solutions to startups like Lightyear. Let us take a look at what this solar car has to offer.
You may also like: Sono Motors' Solar Cars to Launch in USA – End of Pure Electric Car Era?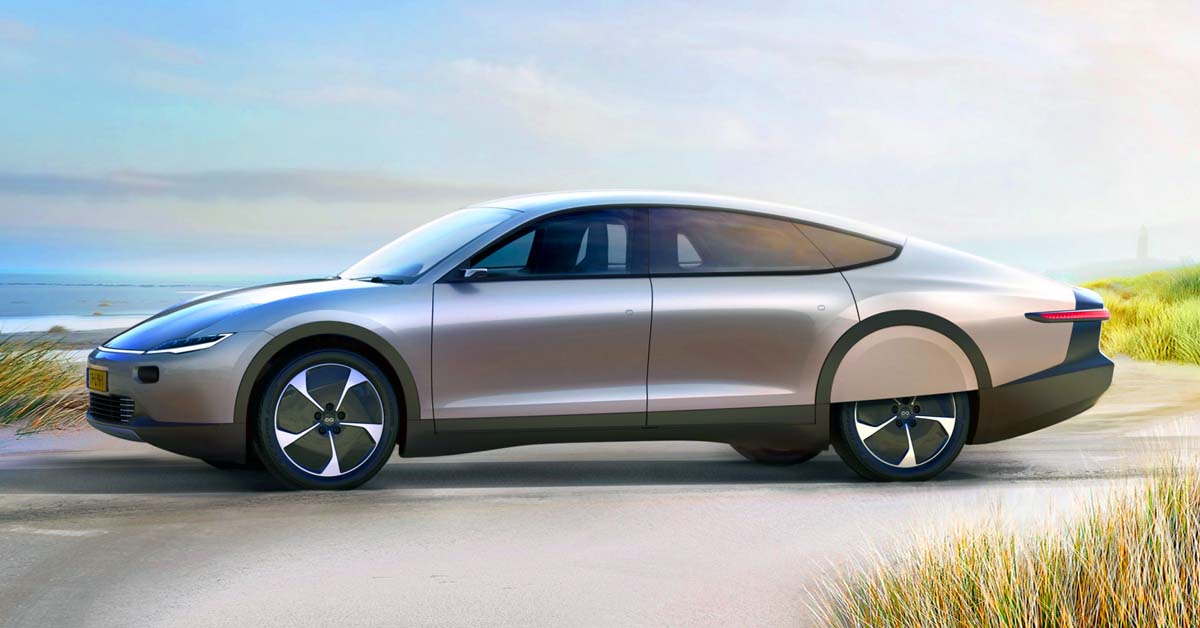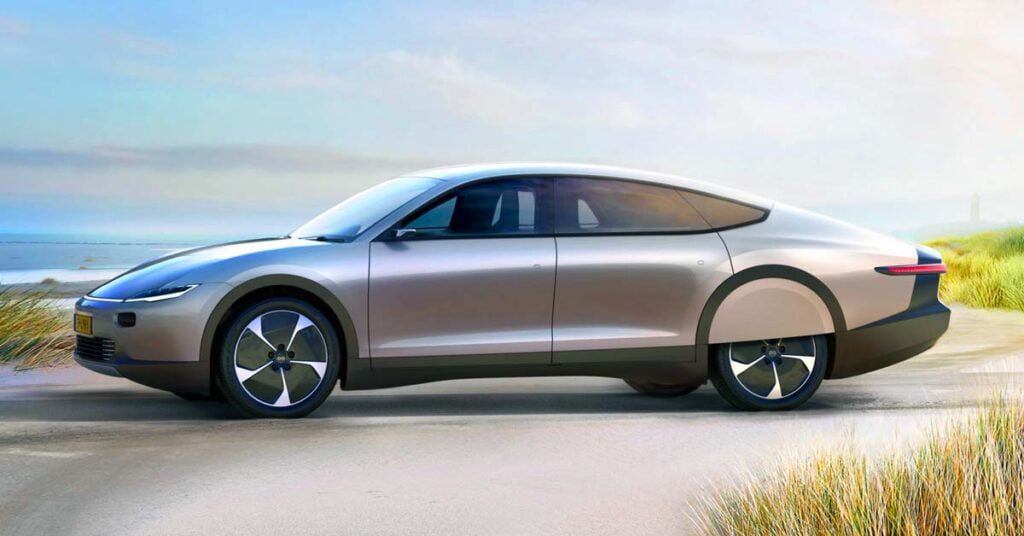 You may also like: Anand Mahindra Praises Kashmiri Man Who Made Solar Car
Lightyear 0 Solar Car
The solar sedan has been designed keeping efficiency in mind. To achieve that, the body of the 0 has been made extremely slippery with a drag coefficient of less than 0.175. This is the lowest for any production car to date. This helps in maximizing range as less resistance is offered to the motion of the vehicle. Additionally, its body panels like the roof and bonnet are installed with solar panels. Those recharge the battery on a daily basis, of course, if the sun is out. With around 50 km driving per day, you won't need to charge it for months.
You may also like: India's First Homemade Electric Jeep Leaves Anand Mahindra Totally Impressed
Specs
Lightyear 0 comes with a 60 kWh battery and 4 independent in-wheel motors. This allows an acceleration of 0-100 km/h in around 10 secs. The WLTP-certified range is 625 km and the top speed is limited to 160 km/h in favour of efficiency. The thermal integration allows reusing the residual heat to maintain the critical components at their optimal temperature. What helps is the lightweight body and chassis. There is also a high-energy-density battery pack.
You may also like: Best Electric Cars in Singapore – Tesla to BYD
Price
The Lightyear 0 has a price tag of $262,000 (approx Rs 2.16 Crore when converted to INR). While this makes it a high-end luxury product, its convenience seems well-justified. There are potentially a lot of savings if you live in a sunny area as it will charge the battery enough for moderate daily use. For people looking for a more affordable version of the solar car, Lightyear will introduce a smaller EV named 2 in a few years. As far as the 0 is concerned, there will only be 946 units on sale.