Ducati and Lamborghini – two iconic Italian brands – are coming together to build a limited-edition Diavel 1260 Lamborghini edition, one that will come with fancier parts and signature Lamborghini yellow accents.
When we talk about poster worthy cars and bikes, it is most definitely Lamborghini and Ducati that will first pop up on your mind to be stuck up on your wall. But have you ever wondered what if these two iconic brands came together to build something together? Well, that's exactly what has happened – these two Italian brands are pooling in their resources to build a limited edition version of the Ducati Diavel 1260 power cruiser.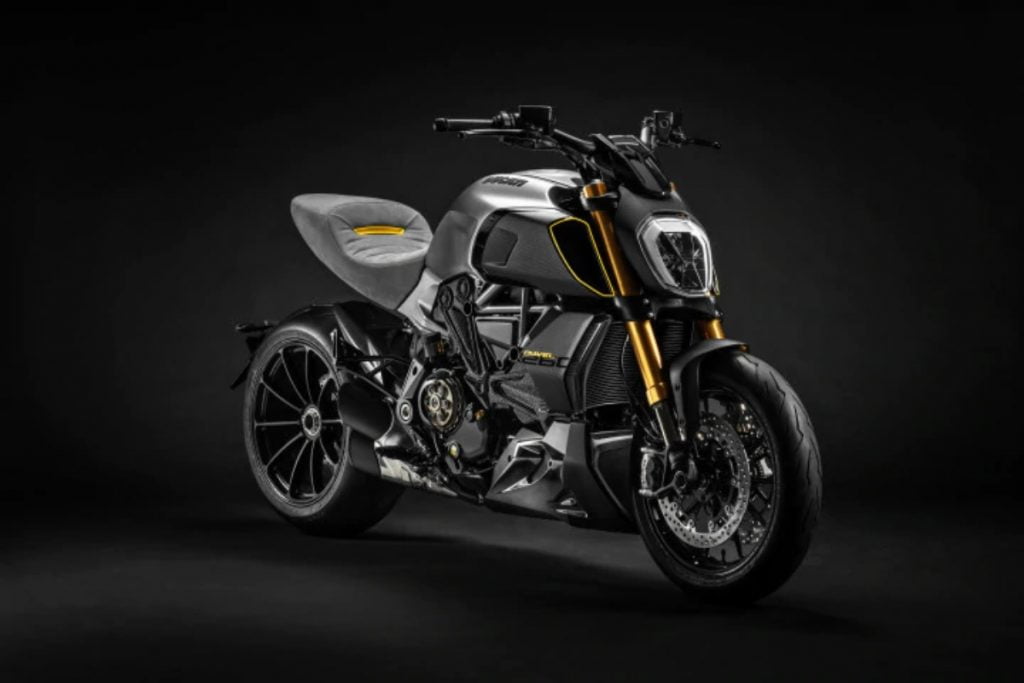 This however isn't the first instance of these two brands coming together. Top designers from both companies as well as Walter de Silva (former VW designer), Piero Misani (R&D boss at Pirelli) and other top designers created a one-off custom Diavel 1260 S that was showcased at the Milan Design Week last year. And this is really your reference point of what you could be expecting from a motorcycle that's built by Ducati in collaboration with Lamborghini.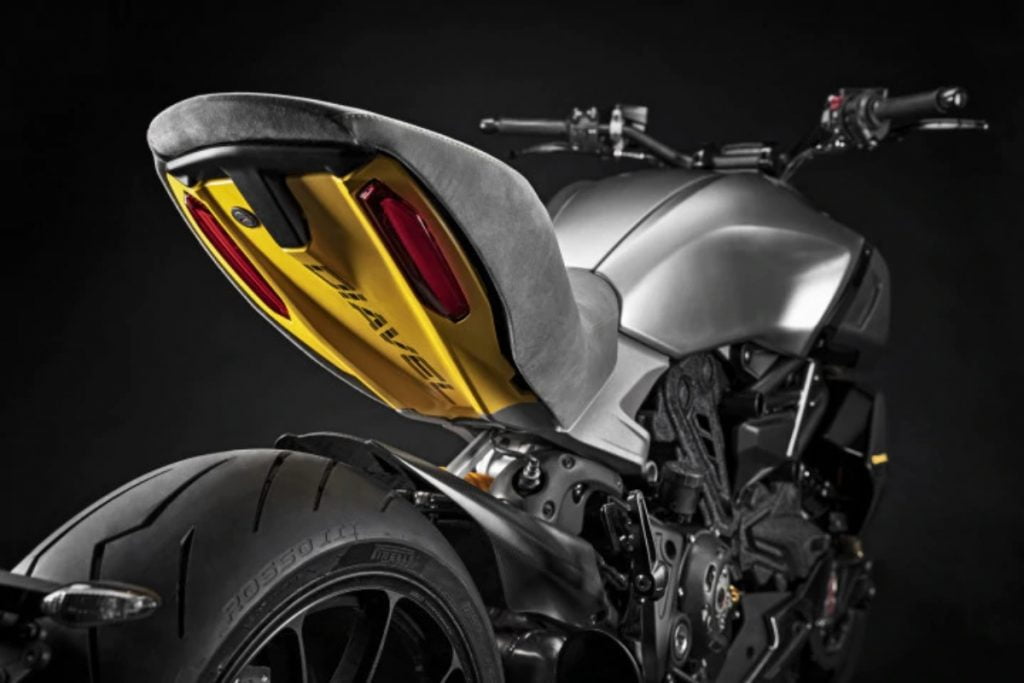 This one-off Ducati Diavel 1260 S looks pretty much identical to the standard motorcycle at first glance but the differences lie in the details. The side panels and radiator guards for example were made out of carbon fiber. The belly pan was finished in a lovely gloss black shade and there were several highlights in yellow which really brings out the Lamborghini influence. Does any other color signify Lamborghini better than a bright shade of yellow?
The yellow accents along the side panels in fact contrast beautifully with the golden USD forks and there's also an under-tail panel which comes painted in a similar shade of yellow with the Diavel lettering. Mechanically, the one-off Diavel 1260 S did not have any differences from the stock motorcycle and we expect the same treatment for the limited Lamborghini Edition. The Diavel 1260 S is powered by a 1,262cc Testastretta L-twin motor that produces 160PS of power and 129Nm of torque. It's really a torque monster and one of the fastest cruiser motorcycles around. The custom-built Diavel 1260 might have been running a dry clutch but its unlikely that feature will make it on to the production bike.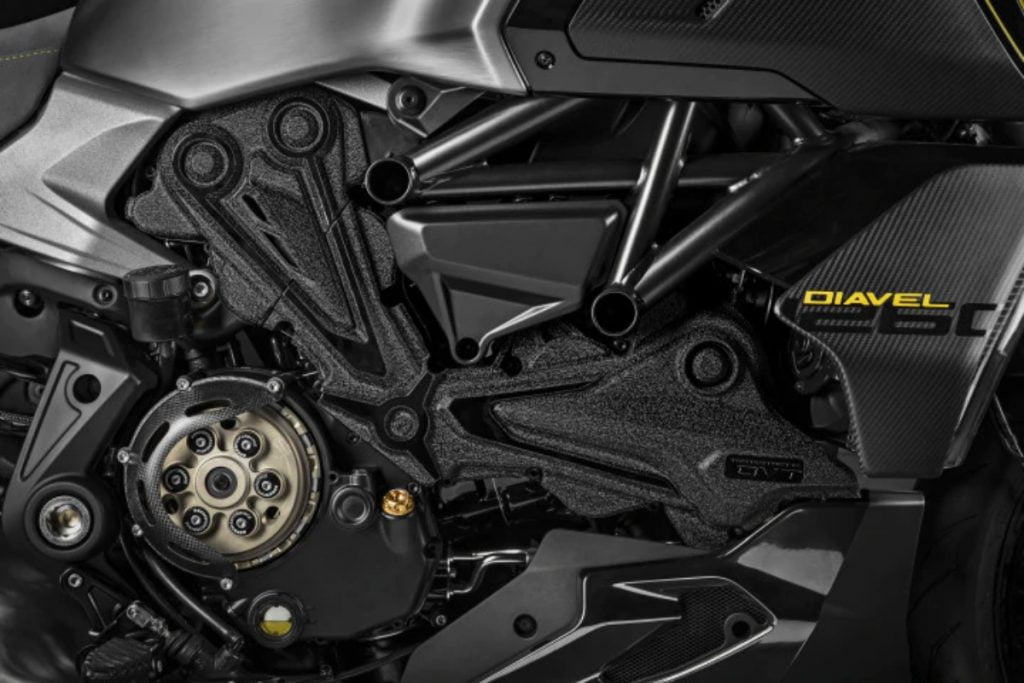 Also Read : This is 1959 Royal Enfield Bullet That's Powered by a DIESEL Engine!
Other cycle parts of the limited edition Diavel 1260 Lamborghini is also expected to be identical to the stock bike. The motorcycle rides on fully-adjustable premium Ohlins suspension units, both at the front and rear, and braking duties will be taken care by top-notch components from Brembo. The Diavel 1260 Lamborghini will also most likely continue with the massive 240/45-section Diablo Rosso 3 rear tires that were specifically developed for the motorcycle.
Also Read : 2020 BMW S 1000 XR Launched in India for a Price of Rs 20.90 Lakh!
This also isn't the first time that Ducati is building special editions of the Diavel. The previous-gen model saw two special iterations – Carbon and Diesel – where the first is pretty self explanatory with extensive use of carbon fibre but no, the second one was not powered by diesel. Instead, it was designed with inputs from premium apparel brand Diesel. Both of these were limited edition models and priced higher than the regular motorcycle. The case will be similar with the Diavel 1260 Lamborghini. The Diavel 1260 S is priced at around Rs 19.50 lakh in India and the Lambo edition will certainly be priced above Rs 20 lakh. Not that we are saying its coming to India anyway.  
Join our official telegram channel for free latest updates and follow us on Google News here.