After BSA and Jawa, Mahindra is planning to revive the Peugeot Motorcycle brand. Two bikes from the brand are showcased at the ongoing Paris Motor Show. Looks like Mahindra has developed a liking for vintage bike brands. 
While many people want original vintage bikes to come back to them, Mahindra is fulfilling their dreams. Till now, we know that Mahindra is relaunching the BSA and Jawa Motorcycles in India. Bike lovers are drooling over this fact that Mahindra is reviving the olden times. Now, recent news trickling in says that Mahindra is also planning to revive the French Peugeot Motorcycle brand. While we do not have an official statement yet on the India launch, but it is planning a revival in the European markets.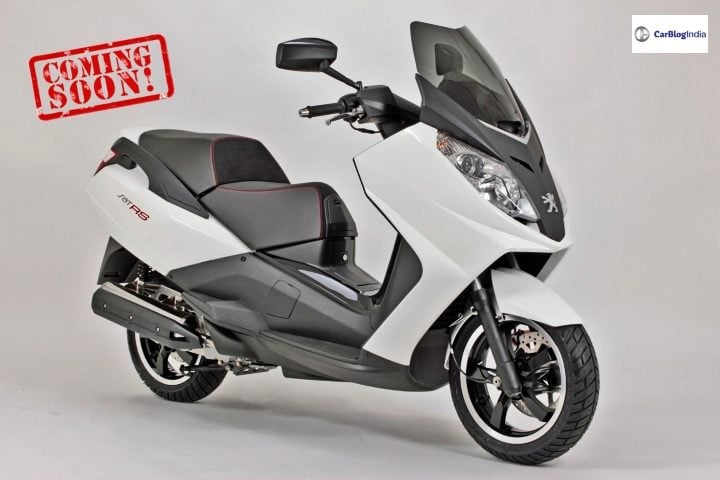 First, let's get down to some history of the Peugeot Motorcycle brand.
Also Read: India-bound Jawa 350 Five Important Things To Know
The French Automaker built their first motorcycle in 1898. With time, many motorcycles came. In 1914, it made the Peugeot 500 M, which was first of its kind. Till the 1950s, Peugeot was the leading French Motorcycle brand and had a good collection of bikes. Those were pure vintage bikes.
After the 60s, due to new bikes and development from the Japanese side, Peugeot brand fell. Now, it comes a range of scooters, motorcycles and three wheelers. The range starts from 50cc to 500cc. The French manufacturer sells its two-wheelers over 60 countries, mainly in the European countries.
As of now, Mahindra owns 51% stake in the brand and 49% is owned by FSA group. Mahindra bought the stake in 2014. Now, as per Performance Plan 2020, it plans to launch two bikes of 125cc and 300cc displacement. Also, it plans to introduce a range of electric scooters.
Also Read: Royal Enfield Continental GT 650 and Interceptor 650 global prices out!
The total plan is to invest around Rs 400 crore. It will launch a new electric scooter every year and has total 7 products to launch. The plan includes premium motorcycles, premium scooters, and electric scooters.
As of now, we do not have any updates on the engine specifications, features, and other details.
Prakash Wakankar, CEO of 2 Wheeler business at Mahindra & Mahindra who overseas the Peugeot's two-wheeler division said, "We will see three very distinct heritage, with interpretation from Britain (BSA), a combine of Europe and India (Jawa) and a French interpretation with Peugeot Motorcycles."
Also Read: New Bajaj Avenger to launch in India by 2020, confirms Rajiv Bajaj- Report
Currently, Mahindra has showcased 2 concept Peugeot bikes at the Paris Motor Show. The bikes are P2X Roadster and P2X cafe racer. Both the bikes will mostly share Mojo's 300cc liquid cooled engine.
We do not know if Mahindra would launch the Peugeot brand in India. Looking at the revival of BSA and Jawa Motorcycles, we do not have an idea if it might or might not happen.
So what is your opinion on how will these Peugeot Motorcycles look like?