Mahindra has been selling the Roxor off-roader in the USA for a while now but it struggled with the design infringement case from Fiat Chrysler Automobiles in the past.
The Indian SUV maker could face a ban on the sales of Mahindra Roxor for the North American market. Roxor is a 2 and 4-seater off-roading jeep that is quite popular among those who are looking for an affordable adventurer. Back in June 2020, the United States International Trade Commission ruled that the Roxor infringed upon the Jeep's trade dress. Hence, Mahindra was to limit the imports and sales of the Roxor.
You may also like: India's 1st Hulk Green Mahindra Thar with Chrome Rims and Spinners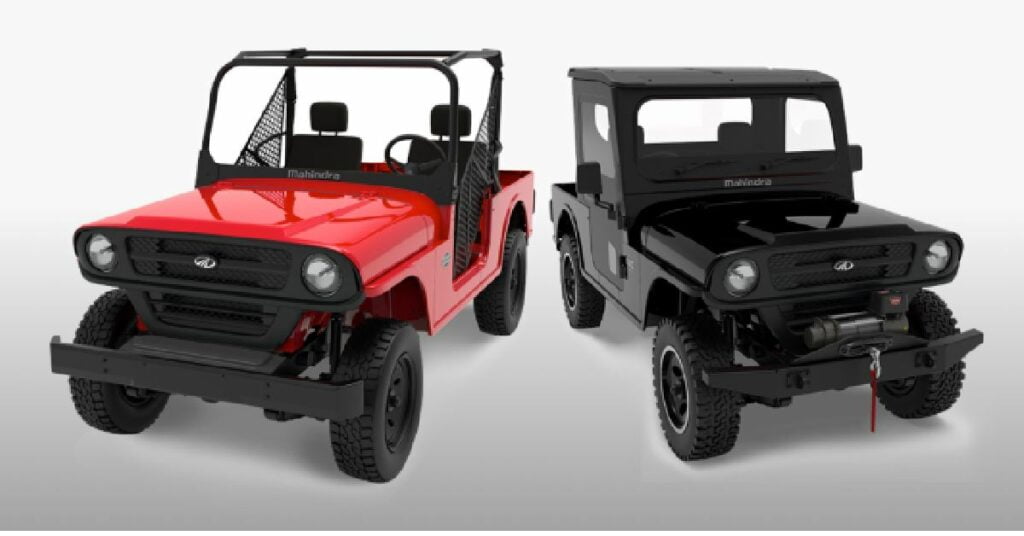 You may also like: Mahindra Thar Pickup and 5-Door Visualized
Mahindra Might Face Ban For Sales of Roxor
As a result, Mahindra redesigned the Roxor to make it look significantly different from the Jeep products. It was relaunched in the USA in November 2021. This time around, the exterior styling had been considerably altered to avoid any sort of infringement. However, it is being reported that the decision of the U.S. Circuit Court of Appeals might review the case after the appeal by the FCA. Initially, the verdict was that an average person will be able to distinguish between Jeep and non-Jeep products.
You may also like: Mahindra Scorpio N Looks BADASS In Off-Roader Livery
Also, the 6th Circuit said that Mahindra is a known infringer and that it must be held to a higher standard in order to ensure that the design of the Roxor doesn't resemble that of the Jeep products. This appeals court has sent back the case to Detroit court (where the initial decision was taken) to reconsider if the design of the new Roxor keeps a 'safe distance' from the Jeep design or not. Let us see what happens in this case further.
You may also like: India's ONLY Mahindra Thar with 8-inch Lift Kit and 38-inch Wheels
Specs
The 2022 Mahindra Roxor comes powered by a 2.5-litre m2DiCR turbo diesel engine that makes 62 hp and 144 lb-ft (195 Nm) of peak power and torque. It comes mated to a 5-speed manual gearbox with a 2-speed manual transfer case with 2WD and 4WD drivetrains. The top speed is limited to 55 mph (88 km/h) as it is primarily a competent off-roader. What are your thoughts on the matter?
Join our official telegram channel for free latest updates and follow us on Google News here.