The 5-door version of the Mahindra Thar has been spotted testing on the Indian roads multiple times now and this digital rendition offers a taste of what to expect.
This has to be one of those rare occasions, albeit digitally when we are witnessing a 5-door and a pickup version of the Mahindra Thar. Thar has redefined the lifestyle off-roading segment in India in its latest generation. It strikes a great balance between being a product that could be used every day and on extreme off-road trails comfortably. That is the reason why it commands a huge waiting period even after a year of its launch.
You may also like: 5-Door Mahindra Thar Spied, Looks Really Long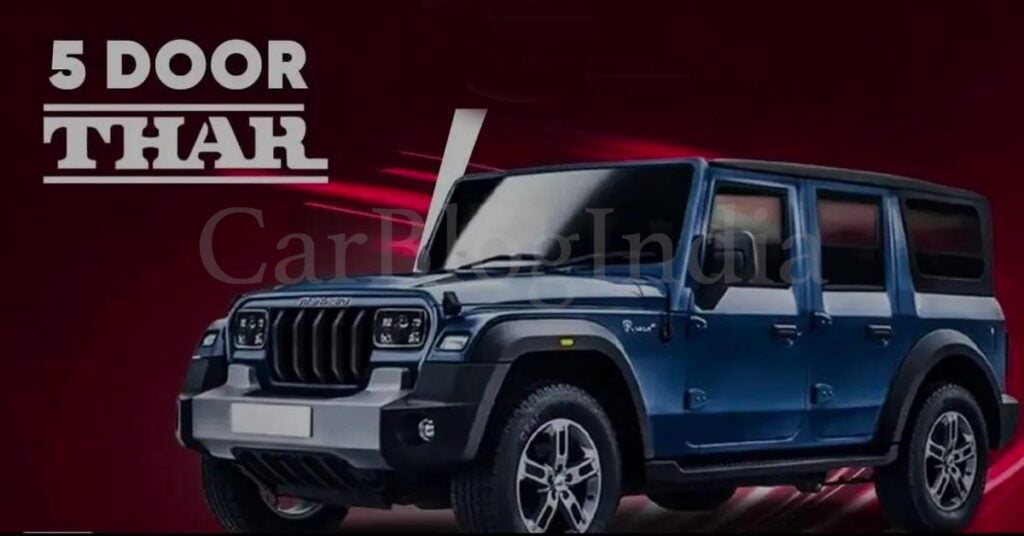 You may also like: Watch Maruti Gypsy and Mahindra Thar Drifting Off-Road
5-Door and Pickup Mahindra Thar
The image has been rendered by 1_only_scorpio on Instagram. It shows the two plausible versions of the latest Thar. Looking closely, the digital artist has differentiated the two front the front. On one hand, the pickup truck version features the regular round headlamp setup, while on the other hand, the 5-door version has rectangular headlamps something that you must've seen in the old school Armada. Apart from that, the elongated side profile is visible with the 5-door version which we have seen on the test mules too.
You may also like: WATCH Mahindra Thar Drifting With 8 People Topple Over
Thar is emerging as a great product for people looking for a tough and rugged SUV with off-roading credentials which could also be used for daily commutes. The only issue with the current-gen model is the lack of adequate boot space and rear seat comfort. Currently, it could only seat two at the rear. With the 5-door version, both these issues will be addressed and resolved offering people a much more appealing option. That is why we are eagerly waiting for it to arrive.
You may also like: India's ONLY Mahindra Thar with 8-inch Lift Kit and 38-inch Wheels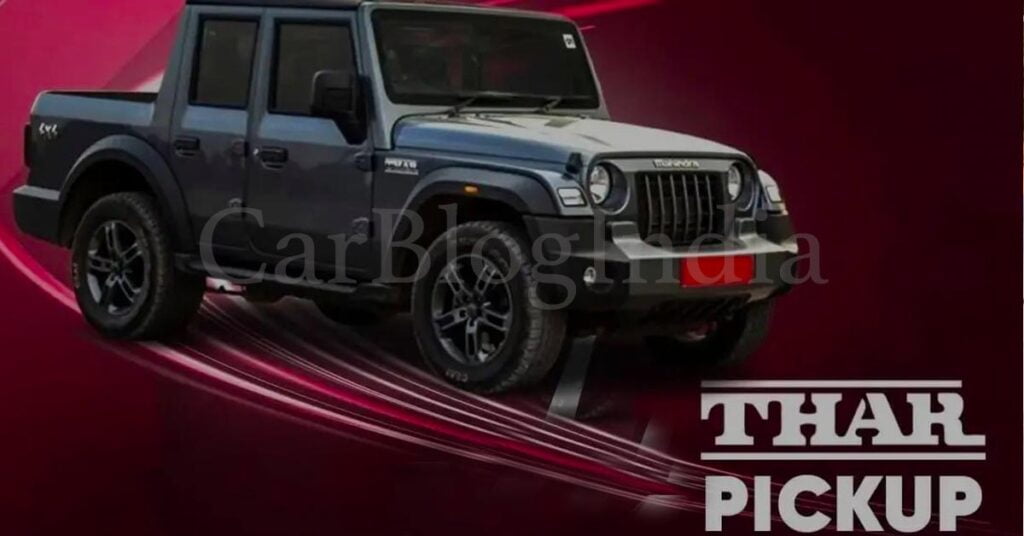 Specs
The 5-door Thar will use the same platform as the Scorpio N in order to incorporate more space inside the cabin. Also, it will most likely come with 2 engine options, a 2.2-litre turbo-diesel, and a 2-litre turbo-petrol. In the current-gen model, the oil-burner makes 130 PS/320 Nm of peak figures while the petrol makes 150 PS/320 Nm of max figures. Transmission options for both the powertrains are a 6-speed manual and a 6-speed automatic with a low-range box. You also get a transfer case and a mechanically locking centre differential. We will have to wait sometime to know the exact details.
Join our official telegram channel for free latest updates and follow us on Google News here.