At the launch event of the Mahindra Scorpio N, there were impressive automobile engineering explanations about why the new SUV is stronger than its peers invariably resulting in higher safety characteristics.
The 2022 Mahindra Scorpio N might ace the NCAP test because of the clever engineering used in the development of the SUV. The engineering team claims that they have not just borrowed the structure from the existing Scorpio, but developed the new model from the scratch in order to ensure high-speed stability, safety and enhanced strength. We shall try to understand the seemingly complex terms used at the event, in a simple to understand language through this article.
You may also like: Mahindra Scorpio N vs XUV700 Comparison – Price, Specs, Mileage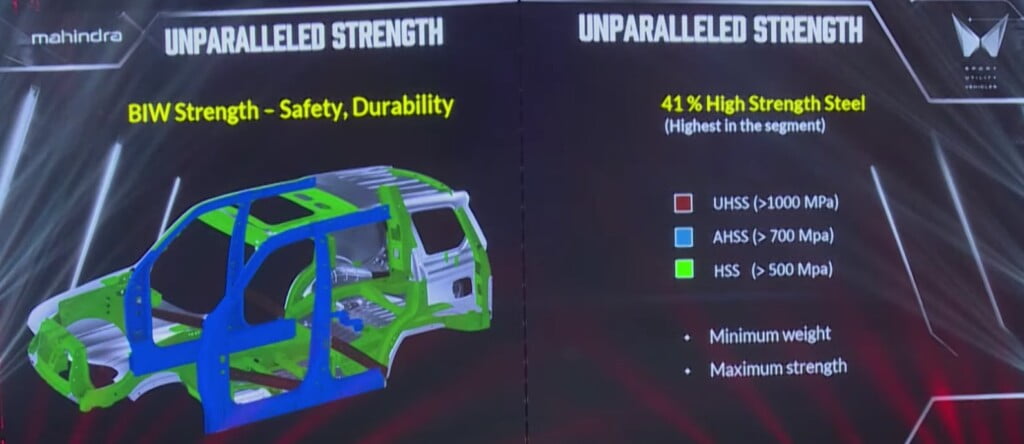 You may also like: Mahindra Scorpio N Production at Full Swing, Dealers Start PDI
Why Mahindra Scorpio N May Ace NCAP Test?
R Velusamy, Senior Vice President & Head of Automotive Product Development at Mahindra, detailed the measures taken by his team to make the structure of the Scorpio strong and agile. These are the two key aspects to determine the handling and ride quality of any vehicle. The Scorpio uses ladder-on-frame construction, which means that the chassis and body are two different components. If the chassis is too stiff, it would enhance the handling but damage the ride quality and vice-versa.
You may also like: 5 Features of Mahindra Scorpio N ABSENT on Rs 60 Lakh Toyota Fortuner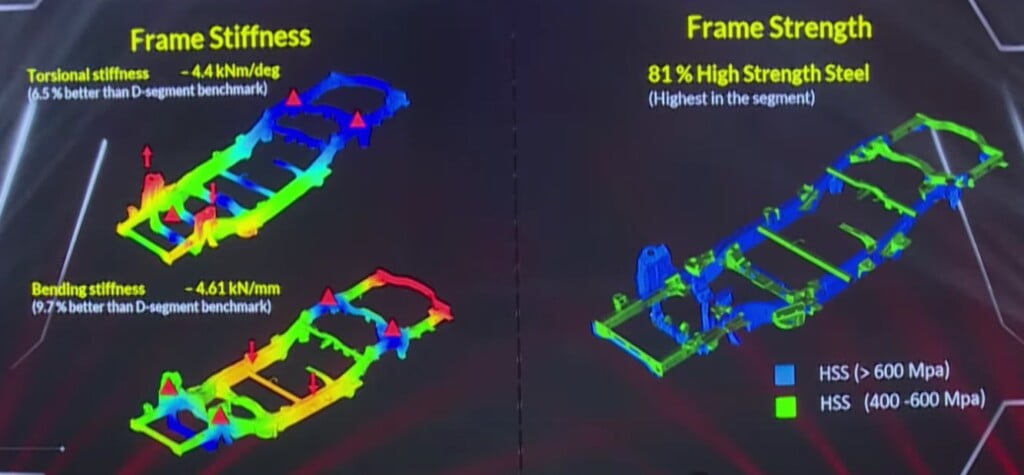 Hence, the technical team decided to use high-strength steel (HSS) to reduce the weight of the body, while enhancing its strength leading to increased agility. Overall, the new Scorpio has 41% HSS in the body and 81% in the frame (which is galvanised for corrosion protection) which is the highest in the segment.
You may also like: Mahindra Scorpio Off-Road Edition is Picture Perfect
It is also known, that the structure of a vehicle is weakest at the joints (at side pillars, doors, etc). In order to strengthen these joints, Mahindra has used a special welding technique and used a structural sealer to make the uniform continuous structure including the joints and sheet metal. This has increased the torsional and bending stiffness and reduced the weight by 13%. Hence, the ride and handling of the SUV are enhanced without compromising on safety and strength.
You may also like: Mahindra Scorpio Classic to Feature Revised Front Look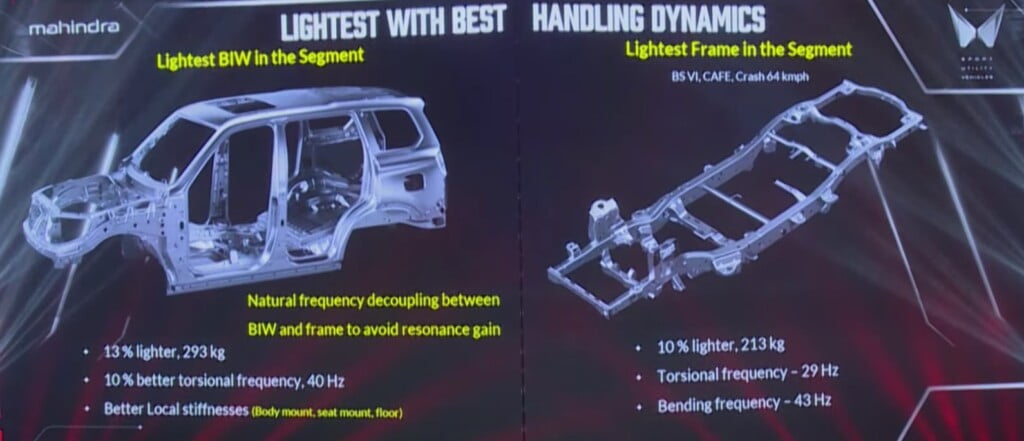 How Does This Help In A Crash?
Because of the strong frame and the engineering design, 72% of the impact during a crash is directed to and absorbed by the frame itself keeping the body isolated and safe. Out of the 28% that goes into the body, 14% is absorbed by the side pillars and the rest of the body, preventing the impact/forces from entering the cabin. In addition to the strong body and frame, the safety equipment in the SUV like 6 airbags, will most likely result in a high safety rating on the NCAP test.