Mahindra has undertaken a mammoth task of ensuring 14000 deliveries of the XUV700 in the next 75 days. This plan comes out of necessity than free will considering the fact that it received the first 50,000 bookings in under 3 hours. The total bookings for the XUV700 have crossed the 65,000 mark. To fulfil this demand, Mahindra will have to scale up its production. The shortage of semiconductors will be a continuing cause of worry. The mid-size SUV is replacing the XUV500 and will offer 5, as well as 7-seat configurations. The top trim will feature a diesel automatic with an All-Wheel-Drive system too. The XUV700 alone will take on products from two segments. These products include the likes of Creta, Sonet, Astor, Harrier, Hector, Safari, Hector Plus and Alcazar.
Also read: FRAUD In First Mahindra XUV700 Delivery Hidden Thru False Identity!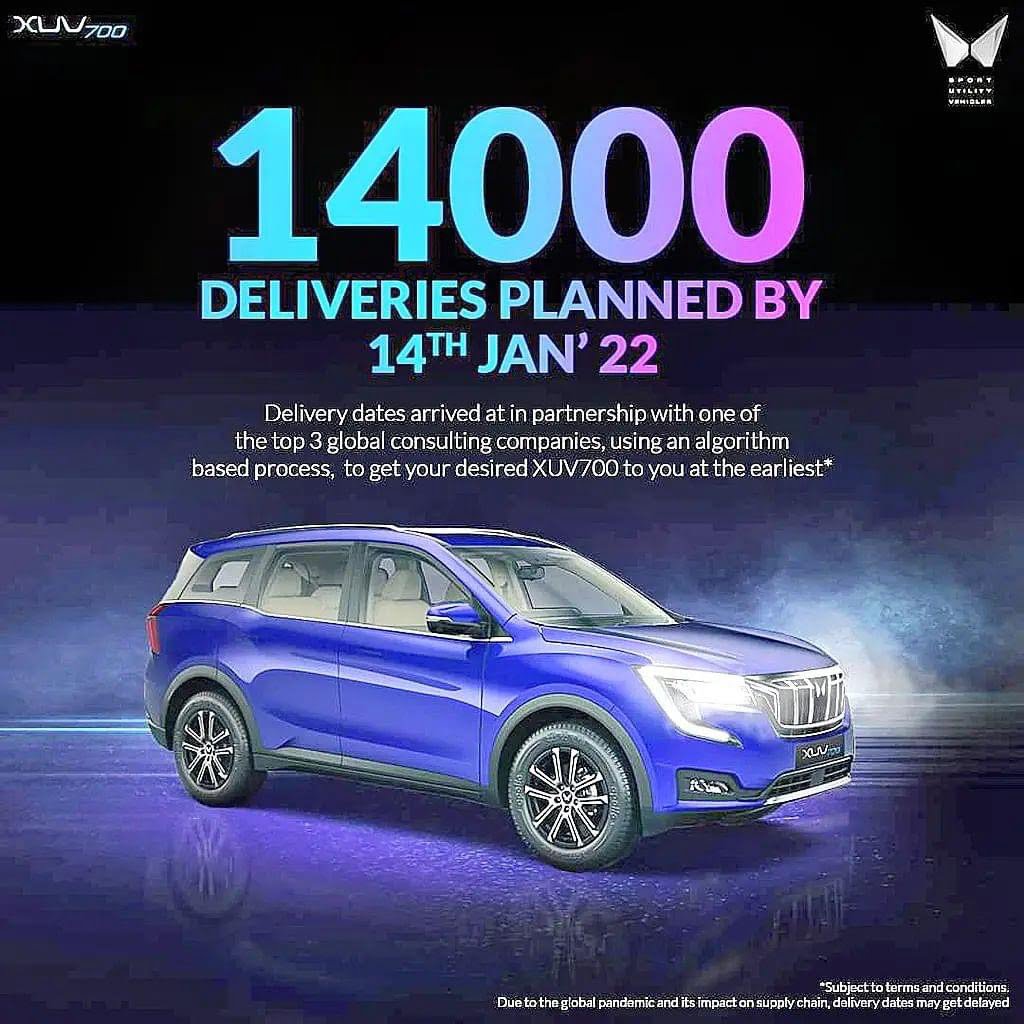 Mahindra Plans 14000 Deliveries in 75 Days for XUV700
The XUV700 was among the most awaited products of the year. Mahindra has hyped up the products with a ton of segment-first features through some teaser videos well before the official unveiling. All that has paid off as it got the crowd excited. More importantly, when the final product was showcased, it didn't disappoint at all. For some, it even outperformed the hype Mahindra had caused. Some of the features in the Mahindra XUV700 look like from a car of a segment above. The engine options are also the most powerful in the segment by quite a margin. These engines have been developed in-house. Honestly, there aren't too many areas where one could falter the Mahindra XUV700. The only thing that remains to be seen is how well Mahindra handles the deliveries. We have already seen it struggle with the Thar whose waiting periods still extend to almost 1 year in some cities despite the fact that it was launched quite some time ago.
Also read: 4 Mahindra XUV700s Travel at 170 km/h Each All Day Long- Make Record
Specs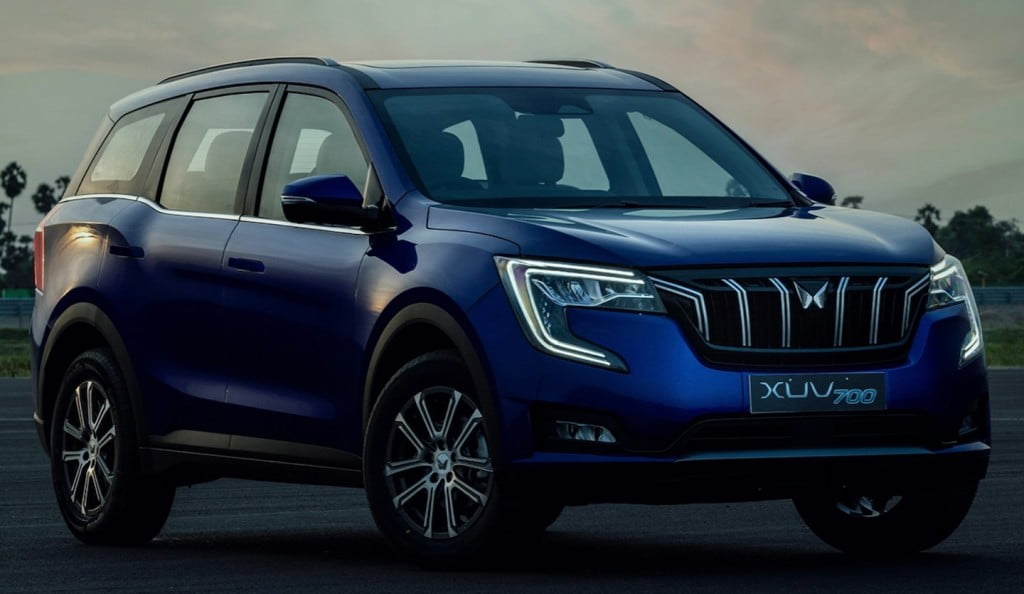 The Mahindra XUV700 comes with both petrol and diesel engine options. The former is a 2.0-litre turbocharged unit that churns out a maximum power of 200 PS and a peak torque of 380 Nm. Meanwhile, the Diesel engine is available in multiple states of tune. The lower versions get 155 PS and 360 Nm, while the higher positioned models benefit from 185 PS and 420 Nm. In fact, the same engine will put out 450 Nm with an automatic transmission. Speaking of the transmission options, both the petrol and Diesel engine variants will be available with 6-speed manual and automatic transmission choices. The prices range between Rs 12.49 lakh and Rs 22.99 lakh, ex-showroom.
Also read: Mahindra XUV700 2WD Reaches Where No Indian Car Has Ever Been Before