Is the fibreglass bootlid of Mahindra XUV700 robust enough to take a hit? We had earlier reported an accident involving an XUV700 where its tailgate was impacted. This is a similar situation that should put to rest, the criticism that was directed towards the mid-size SUV because the bootlid is made up of fibreglass. What a lot of people don't know is that almost all the cars come with some area made of fibreglass and Mahindra XUV700 is not the first car to do so. As a matter of fact, the areas which have too many curves and creases are generally all made up of fibreglass. The same shape can't be achieved with the use of metal. This incident will answer all those people who were concerned about the strength of the fibreglass bootlid of the Mahindra XUV700.
Also read: With Over 7 Bookings/Second, Mahindra XUV700 Is Already a SUPERHIT!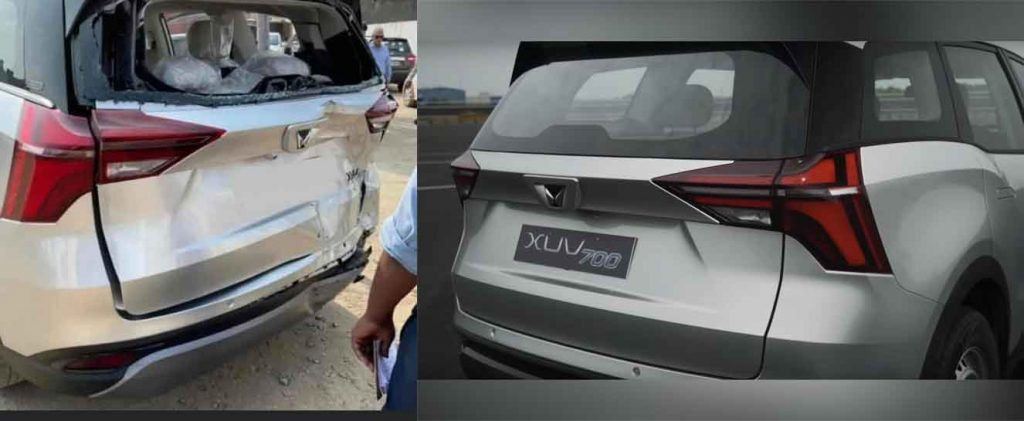 Mahindra XUV700 Fibreglass Bootlid
As is clear from the image above, the rear seems to have suffered a strong impact. The details of the incident are not known. But it looks like something must've hit the SUV from behind with quite some force. The rear windshield is shattered and the impact has also reached the lower half of the body impacting the bumper and skid plate. Although it is not clearly visible, the right taillamp also seems to have sustained damage. But the images prove, once again, that the fibreglass bootlid of the Mahindra XUV700 is more than capable to take on a hit. Mahindra has not compromised on the strength.
Also read: Mahindra XUV700 AX7 AWD Gets Luxury Pack, Still Cheaper Than Tata Safari Gold Edition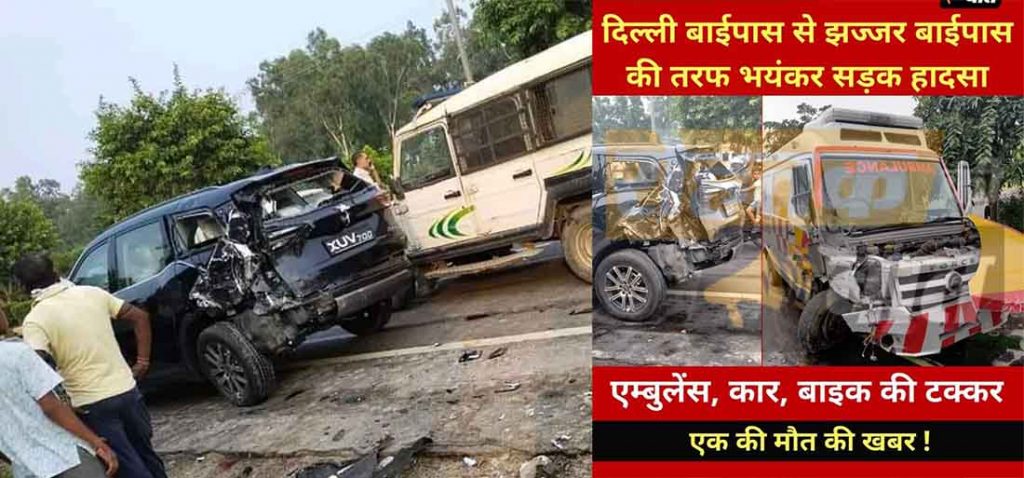 Specs
The Mahindra XUV700 will be sold with both petrol and diesel engine options. The former will be a 2.0-litre turbocharged unit that will churn out a maximum power of 200 PS and a peak torque of 380 Nm. Meanwhile, the Diesel engine will be available in multiple states of tune. The lower versions will get 155 PS and 360 Nm, while the higher positioned models will benefit from 185 PS and 420 Nm. In fact, the same engine will put out 450 Nm with an automatic transmission. Speaking of the transmission options, both the petrol and Diesel engine variants will be available with 6-speed manual and automatic transmission choices. The XUV700 currently ranges between Rs 11.99 lakh and Rs 22.89 lakh, ex-showroom and is available with a 4×4 drive system as well.
Also read: Dealers Pushing Mahindra XUV700 Buyers to Buy Rs 50k Accessories