Maruti Suzuki has launched its much awaited new 2012 Maruti Alto 800 in India on 16th October with an introductory price of Rs. 2.44 Lakhs ex-showroom Delhi. With the new car coming in, with a lot of improvement in styling, interiors and exteriors, the question arises in our minds is "What will happen to Old Alto 800, Alto K10 and Maruti 800 after new Alto 800 launch?"
We asked the same question to Maruti Suzuki India CEO and MD, Mr. Shinzo Nakanishi during the launch of Alto 800 in New Delhi and we got all the clarifications on the Alto series and also got some insights into the upcoming cars and projects of Maruti Suzuki in India which we share with you here.
Old Maruti Alto 800 FD8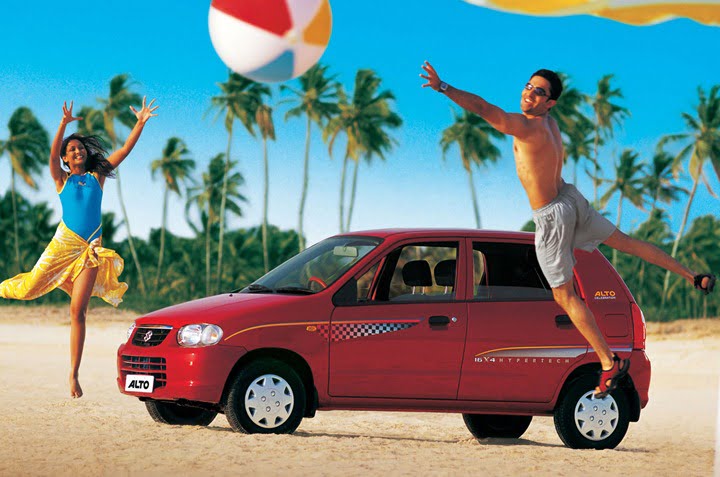 Starting with the Alto series, after the new 2012 Maruti Alto 800 has been launched (on 16th Oct 2012), the old Alto 800 with FD8 engine will be phased out. Also read- 2012 Maruti Alto 800 Vs Old Maruti Alto.
Maruti Alto K10
The more powerful version of Alto, the Maruti Alto K10 will not be phased out and will continue to exist with the new Alto 800. As per the Maruti top management, addition of new models does not threaten the existing K10, rather it helps to bring more customers with more choices to choose from. The Alto K10 comes with a higher power 1 litre engine and is priced higher too at Rs. 3.17 Lakhs to Rs. 3.33 Lakhs ex-showroom Delhi.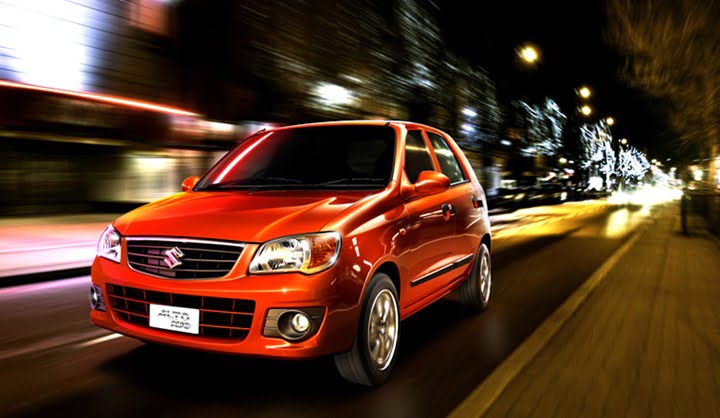 Maruti 800
Maruti Suzuki will not phase out Maruti 800 small car as well in the markets where the BS4 emission norms are not yet applicable. Since Maruti 800 has a BS3 engine, it can not be sold in the cities with the BS4 emission norms. But it is still doing well in some rural and tier 2 and 3 markets where it is popular for its high mileage and low cost of maintenance. It is priced between Rs. 2.20 Lakhs to Rs. 2.45 Lakhs approximately. Eventually, when the BS4 norms will be applicable across India, then Maruti may have to take a call to upgrade the engine or phase the car out. At present, Maruti sells around 600 cars per month across India.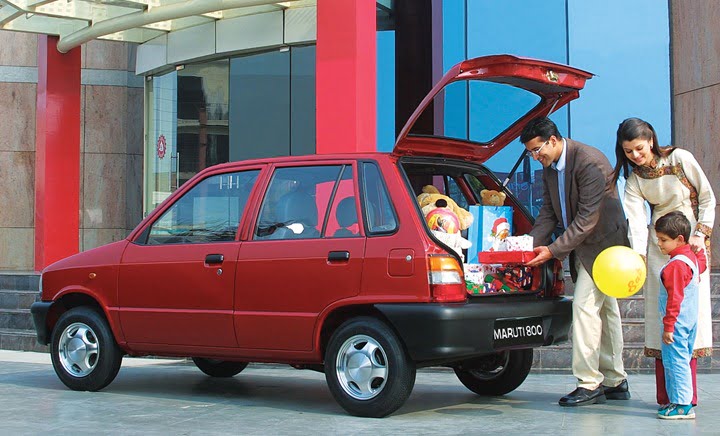 Maruti Suzuki Facts and Road Map
Apart form  the above details, Maruti Suzuki also revealed some more information during the press conference which is as below:
Over 10,000 Alto 800 cars were booked before official launch.
Maruti will start the export of new Alto 800 starting January 2013
Manesar plant will achieve an output level of 2000 cars per day by end of November 2012
Sales of CNG cars by Maruti doubled to 4000 cars per month from last years numbers of 2000 per month
15 to 20% rise in sales is expected in the coming festival months in India
Maruti has launched 10 new cars in last 5 years which is faster than most car makers in India
Maruti is still working on small diesel engine but details or timelines can not be revealed as of now
Maruti will continue to bring new cars across the segment in the years to follow
Sales of CNG cars is expected to grow rapidly in coming years as the petrol prices have risen sharply in past 2 years
Stay tuned to Car Blog India for latest updates.