Maruti Suzuki vehicles are not known for their build quality. However, this one crash could change your perspective regarding the safety aspect of the Baleno.
This is a case of a high speed Maruti Baleno that crashes while keeping the passengers safe. Now, Maruti vehicles are infamous for being low safety cars. We have seen such instances in the past. However, this time around, there is some positive news for the owners of the highest-selling premium hatchback in the country. People, these days, are taking the safety ratings of a new car seriously. It is influencing their car buying decisions which is great news for improving road safety. Made in India Baleno has scored 0 stars in the Latin NCAP recently. Let us look at what happened in this accident.
Also read: Toyota Glanza Hits Divider And Overturns; Keeps Passengers Safe!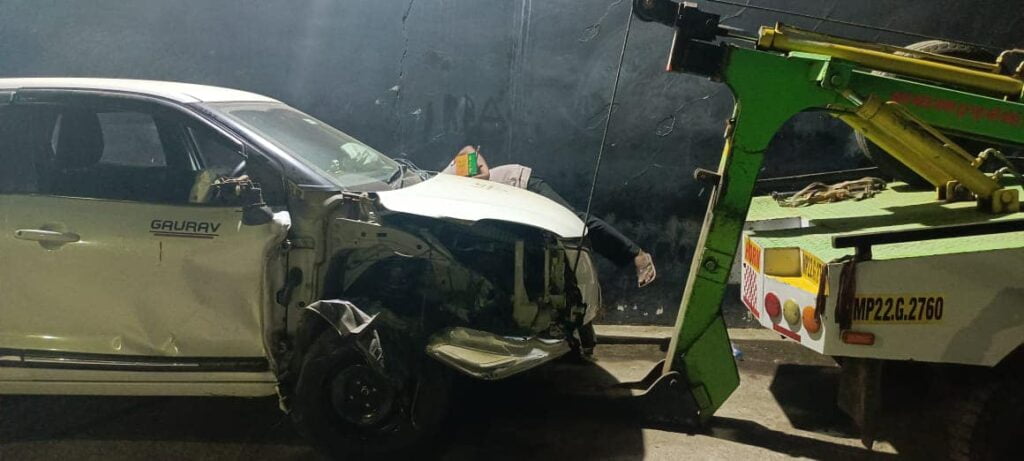 Baleno Crashes At High Speed
The images show a certain Gaurav Mishra posting on the Baleno Owners Club on Facebook. He mentions that he was involved in an accident in his Baleno at a speed of 120 km/h. The visuals report that the front right part of the car is severely damaged. The bumper and the right fender seem to have taken a huge impact. The driver remained safe despite such a high impact. The airbags were deployed which saves the passengers. He is confident about the build quality of the hatchback. This is a great example of how sometimes the safety equipment of a car could save the lives of people which is a great reason to invest in a car of maximum safety features.
Also read: Owner of 5 yrs Old Maruti Baleno Reveals Truth of Build Quality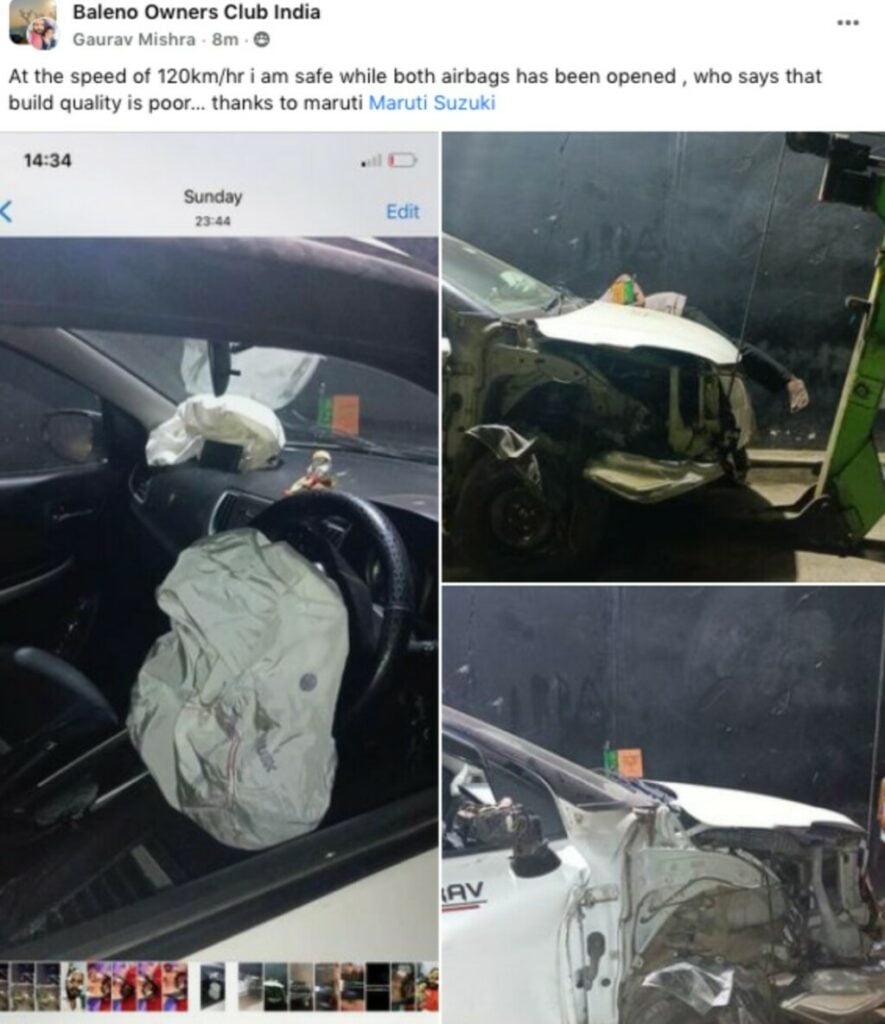 Specs
Maruti Baleno comes with a 1.2-litre petrol engine making 83 hp and 113 Nm in the regular version and 88 hp and 113 Nm in the smart hybrid version. There are options of either a 5-speed manual or a CVT automatic gearbox. The prices of the Baleno range between Rs 5.99 lakh and Rs 9.45 lakh, ex-showroom. The direct rivals include Maruti Baleno, Hyundai i20, Tata Altroz and VW Polo. In this segment, Tata Altroz is the only hatchback with a 5-star safety rating at the Global NCAP.
Also read: STUPID Maruti Baleno Drivers Trying to 'Drift' Crash Into Each Other!
Join our official telegram channel for free latest updates and follow us on Google News here.