Maruti Suzuki Baleno based Toyota Glanza gains praise for withstanding a dangerous accident keeping its passengers safe. Check out the details of the crash here.
Here are some images of a Toyota Glanza that overturns after hitting a divider but keeping the passengers safe without major injuries. We have seen how important the safety ratings of a car has become today. Most people consider the safety rating of a car before buying one in this day and age. Maruti products are not considered the safest in terms of build quality or cabin safety. Glanza is simply a rebadged version of the Baleno and all the characteristics of the Baleno stay true to Glanza as well. Hence, this accident suggests that it can withstand a strong impact too.
Also read: Frustrated Toyota Glanza Owner Calls For Boycott Of Toyota Cars!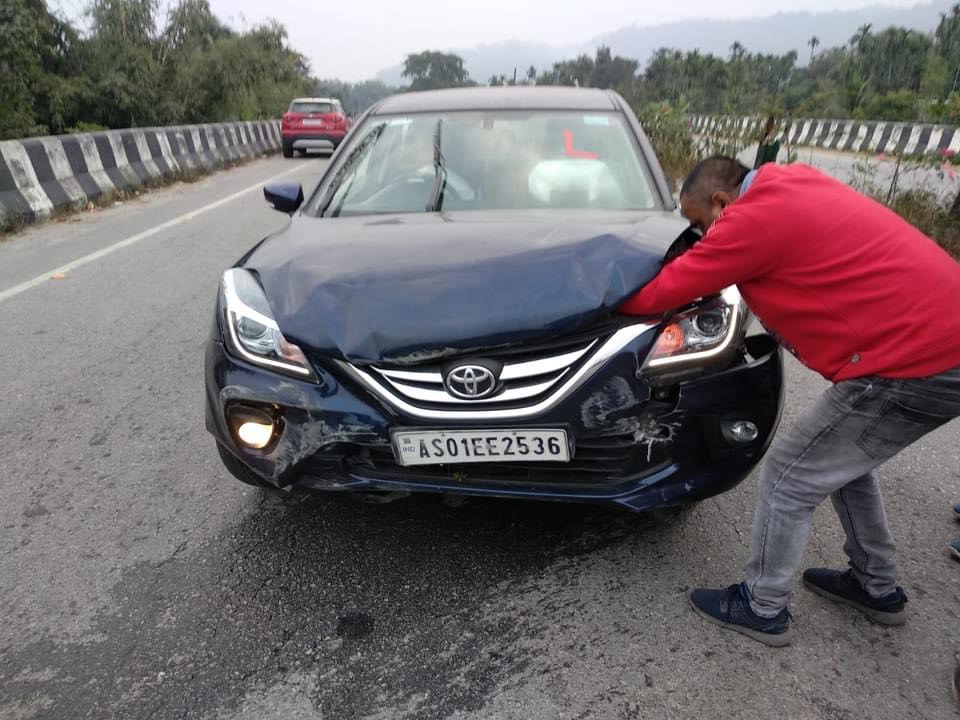 Toyota Glanza Overturns; Passengers Safe
According to these images, the hatchback hit a divider and toppled. The damages to the front are clearly visible. The bumper and bonnet are seen experiencing the effect of collision. Also, the airbags were deployed properly which saved the lives of the passengers. There were no major injuries sustained by anyone which is quite impressive. This incident brings forth the safety capabilities of the Glanza. Generally, a car could sustain some serious damage if it hits a divider and gets out of control. But thankfully, this time was different and the car is also relatively stable. The body shell seems intact and protected the passengers. Even after Toyota Glanza overturns, it kept all the passengers safe which is commendable.
Also read: Toyota Glanza Spare Parts 10-11 Times COSTLIER Than Maruti Baleno?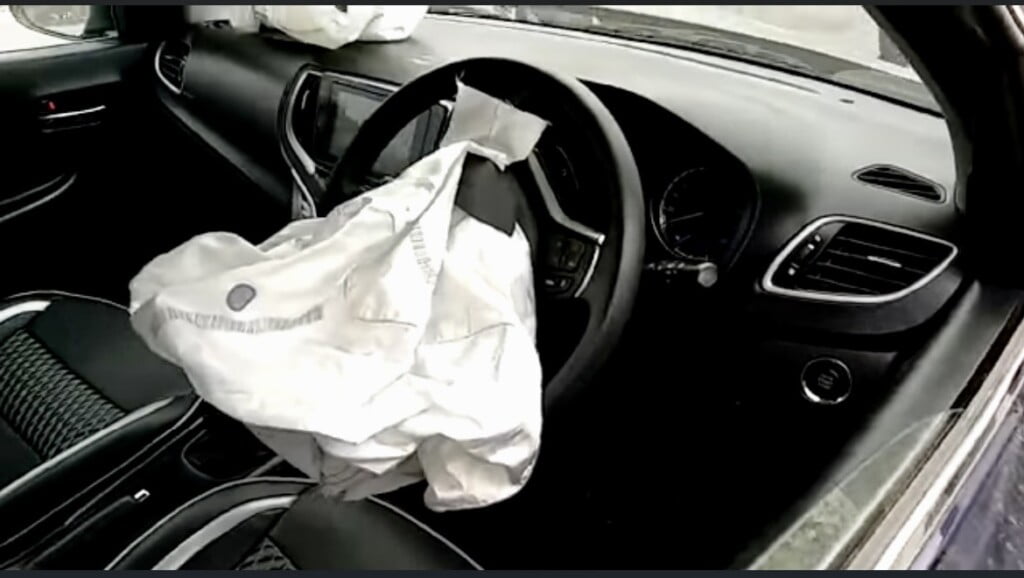 Specs
Toyota Glanza comes with a 1.2-litre petrol engine making 83 hp and 113 Nm in the regular version and 88 hp and 113 Nm in the smart hybrid version. There are options of either a 5-speed manual or a CVT automatic gearbox. The prices of the Baleno range between Rs 7.49 lakh and Rs 9.45 lakh, ex-showroom. The direct rivals include Maruti Baleno, Hyundai i20, Tata Altroz and VW Polo. The Altroz is the only 5-star safety rated premium hatchback in the country. It secured this rating at the Global NCAP. The Polo boasts of a 4-star safety rating at the GNCAP as well. We urge our readers to invest in higher trims to provide you with a better safety net in case of such unfortunate incidents.
Also read: STUPID Maruti Baleno Drivers Trying to 'Drift' Crash Into Each Other!
Join our official telegram channel for free latest updates and follow us on Google News here.