In a bizarre chain of events, a guy was arrested who used a stolen Maruti Dzire to kidnap a traffic cop. The incident took place in the Greater Noida area. The car was stolen 2 years ago from a showroom. The accused took the car out for the test drive but ran away with it. The search for this car was on for a long time. He swapped the number plate on the car. The police were checking the documentation of cars in the Surajpur area as a part of a regular campaign. When the cop asked for the documents of the Dzire, the driver asked the cop to some inside the car as the documents were on his phone (or so he claimed). When the cop entered the car, the driver locked the car took the cop with him for around 10 km. He, then, dumped the poor cop in front of a police Ajayabpur police station and ran away.
Also read: VW Taigun Dealer FRAUD – Handling Charges Masked as Delivery Fee!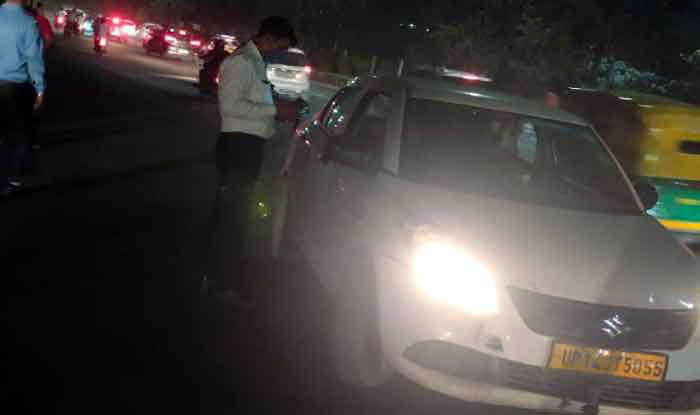 Stolen Maruti Dzire Used To Kidnap Cop
This rings alarms to the condition of people living in the suburbs of the capital. The audacity these guys possess is unreal. However, it must be noted that it might have taken a long time, but the stolen vehicle was finally caught. The driver was charged under multiple sections and was arrested later that evening.
This also raises some concerns about how a guy was able to drive away with the test drive car from the showroom in the first place. Anyway, we are glad that the guilty party in behind the bars now and the stolen vehicle has been found. There is no question that strict action must be taken against the accused so that such incidents don't get repeated in the future.
Also read: Fans Want Ford Ecosport Back As CBU- Smart or Stupid?