A dealer level fraud has come to light with the VW Taigun. Dealers trying to squeeze out any sort of additional charges from the customers is not new. However, it is high time we start being vocal about it and don't let the dealerships get away with it. For that, we need to know which things are included in the ex-showroom prices of a car and which things aren't. Also, don't just blindly agree to everything that a dealer says to you. Be informed and question the things you have doubts about. In one such incident, a VW dealer has quoted these prices for the new mid-size SUV, the Taigun. Now, let us see how this is a fraud at the dealer level if you decide to go for VW Taigun from here.
Also read: Is Recently Launched MG Astor Attracting Buyers Away From VW Taigun?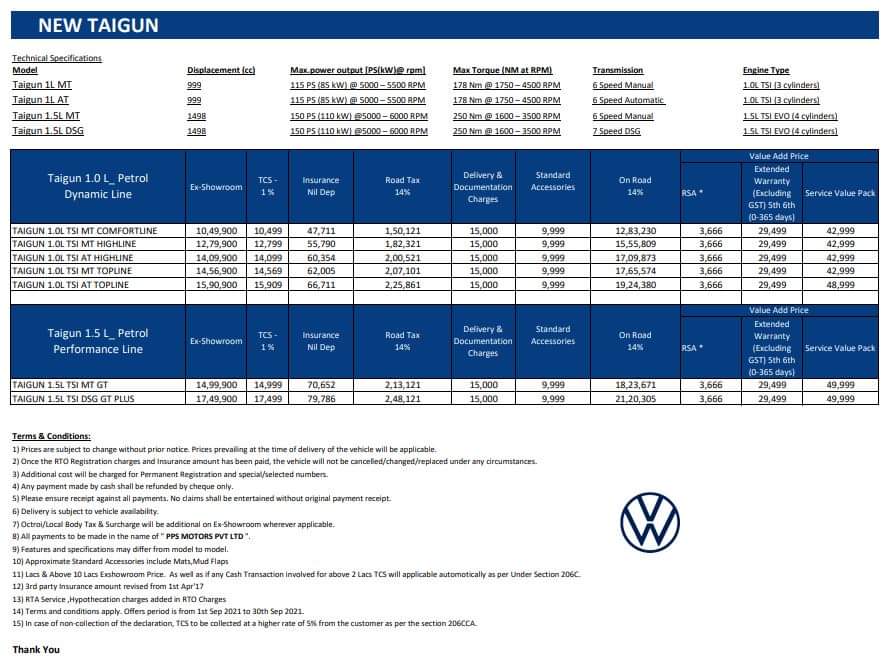 VW Taigun Dealer Fraud
As seen in the image above, it is a detailed quotation for the VW Taigun from a dealership. It mentions the engine and transmission options on offer in the first part. In the second half, it explains the prices of individual variants. It includes the ex-showroom prices, TCS, Insurance Fee, Road Tax Charges, Delivery & Documentation Charges, Standard Accessories, RSA (Road Side Assistance), Extended Warranty and Service Value Packs. Now, a buyer must know that not all of these things are necessary. Apart from the ex-showroom price, insurance, road tax and TCS everything else is optional. You can also opt for a few of the other packages as per your need and wish.
Also read: Potential Skoda Kushaq Buyers Now Keen On Picking VW Taigun – Internal Cannibalization?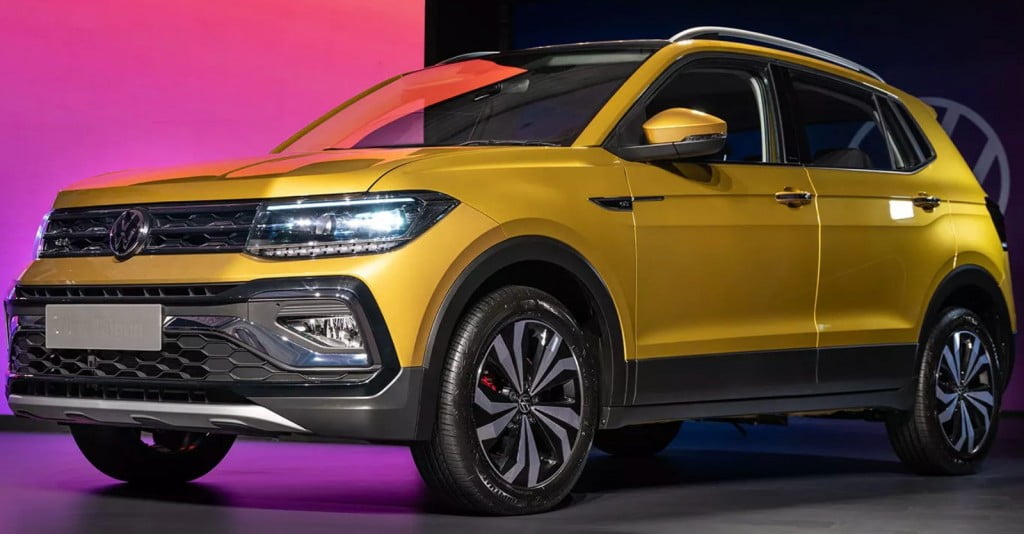 We would like to mention here that the Delivery and Documentation charges raise suspicions. Dealers charge this either in the name of delivery and documentation charges or handling and logistics charges. However, it is illegal to charge the logistics charges from the customers. The customers pay for the ex-showroom prices which include things like handling charges, polish, fuelling, washing and stockyard parking charges. So, make sure to inquire the dealer about these things and don't fall into the trap of agreeing to anything he/she says. You just need to do a little research before buying a car and you could save some money by calling the dealer's bluff. Once you tell him that you know the terms and conditions as well, he/she will most likely waive off such illegal charges right away.
Also read: Left-Hand-Drive VW Taigun (Export-spec) Spied Undergoing Tests in India
Join our official telegram channel for free latest updates and follow us on Google News here.