A potential Skoda Kushaq owner is torn between deciding whether to go for the VW Taigun instead. This could be one of the first cases to highlight the expected issue of internal cannibalization in the Skoda VW Group. Sharing the same platform, powertrains and body panels, both these SUVs are essentially the same. The only point of difference is the interior, exterior and a few features. Hence, it is really a matter of preference to choose one over the other. To prove this point further, a potential customer who had booked the Skoda Kushaq is now getting attracted towards the VW Taigun due to the difference in some features and prices. The external appearance also seems to be one of the reasons. Let us discuss the matter further in detail.
Also read: VW Taigun vs Hyundai Creta- Features, Specs, Safety And Prices Comparison!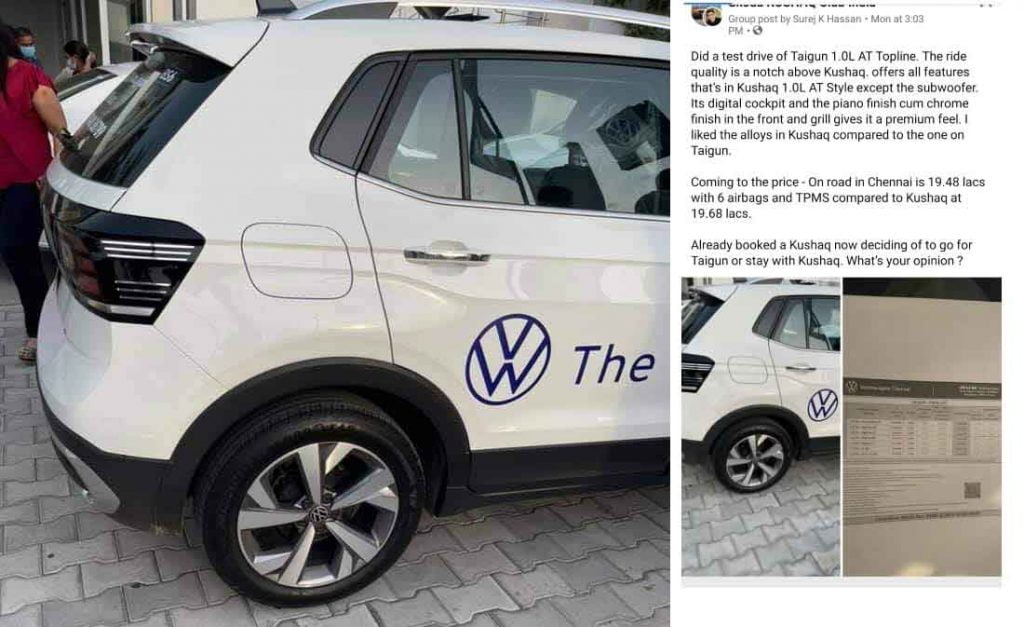 Skoda Kushaq OR VW Taigun?
The potential customer shared his confusion on a Facebook page. He had booked the 1.0-litre AT Style variant of the Skoda Kushaq and now took a test drive of the 1.0-litre AT Topline variant of the VW Taigun. He found the ride quality of the latter to be a north higher than the former. In terms of features, the Taigun doesn't offer a subwoofer in this particular variant and the Kushaq does. However, the Taigun comes with a Digital Instrument Cluster (Digital Cockpit as VW likes to call it) on the inside and plenty of glossy piano black finishes and chrome elements on the outside. This includes the front grille and bumpers along with the rear boot lid area. He also found the alloy wheel design of the Kushaq to be better than that of the Taigun.
Also read: 30-Day Old Skoda Kushaq Ends Up on Flatbed, Leaves Owner Disgruntled!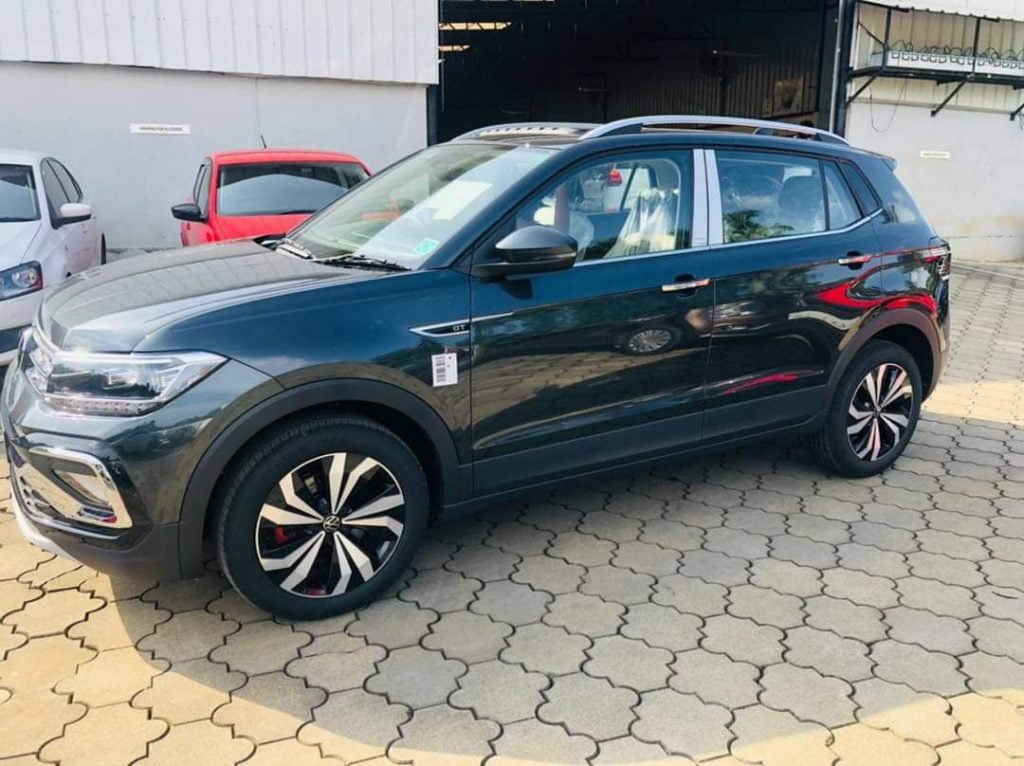 The Facebook group member is located in Chennai. The on-road price for the Kushaq is Rs 19.68 lakh and for the Taigun is Rs 19.48 lakh. Note that this price for the Taigun also includes 6 airbags and Tyre Pressure Monitoring System. Now, this person had already booked the Kushaq but now he finds that the offers on Taigun are a bit better. This is a classic case of internal cannibalization and something everyone saw coming. It will be interesting to see how much does it affect the two sister companies going forward.
Also read: Brand New Skoda Kushaq Delivers 23 kmpl on the Highway!