In yet another entertaining video from a famous YouTuber, a Maruti Esteem is made to go through an unusual test.
A Maruti Esteem is up against 4000 nails in this bizarre experiment. While this might sound unusual, this YouTuber keeps making such videos for the purpose of entertainment. Esteem was quite a popular product back in the day. As a matter of fact, it was used as an official vehicle for many employees in the government fleet as well. This video is designed on popular requests from the avid viewers of the channel. Let us see what this is all about.
You may also like: This Simply Modified Maruti Esteem Is All About High Performance!
You may also like: WATCH Tata Nano Vs 100 Layers Of Plastic Foil Wall
Maruti Esteem vs 4000 Nails
The YouTuber shares a disclaimer at the beginning of the video advising the viewers to not try such stunts. We would also like to reiterate the same. The YouTuber and his team have made the necessary precautions to ensure the safety of everyone involved by choosing an isolated area. They have made a solid nailbed comprising 4000 nails. These are larger nails and could puncture the tyre in a matter of seconds. To escort the car onto the bed full of nails, a small ramp is created using mud. When everything is set, the YouTuber drives the Esteem onto the ramp at high speed.
However, there was no damage to either of the wheels. He concluded that because the speed was too high, there was not enough time that the tyres had to be in contact with the nails. In the second attempt, he drives slowly and even parks the car on top of the nail-bed. After the front tyre, he ensures that the rear tyres are stopped on the bed of nails for a prolonged time period. After all this set and done, the YouTuber checks the tyres which are all in good shape.
You May Also Like: Watch Tata Nano vs RC Mercedes E Class in Demolition Derby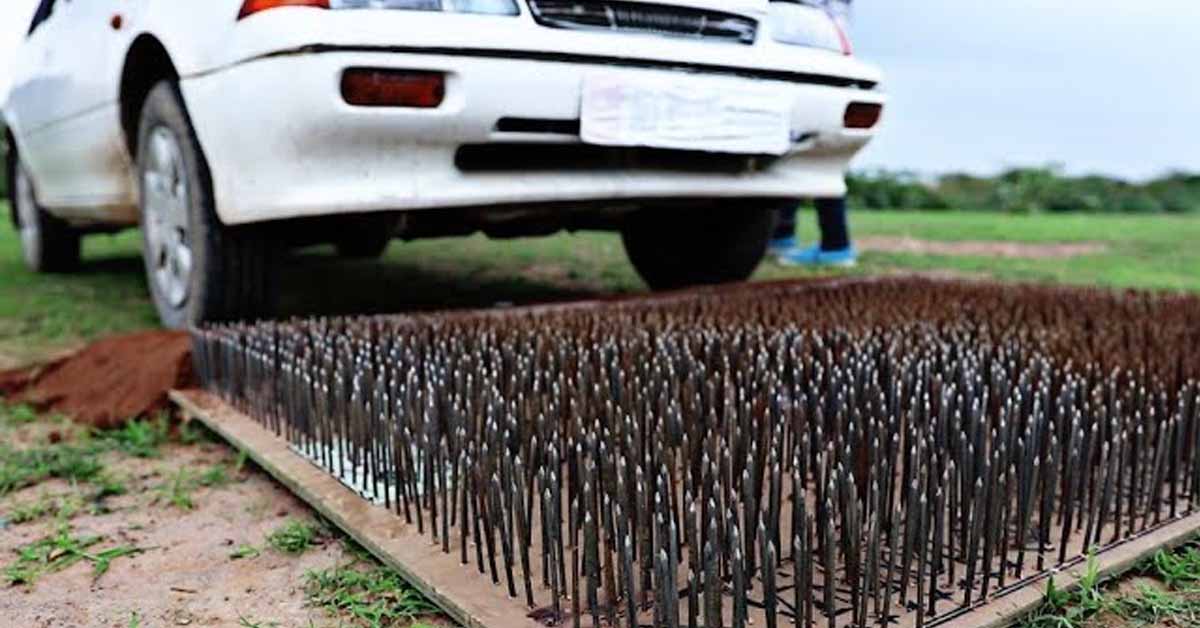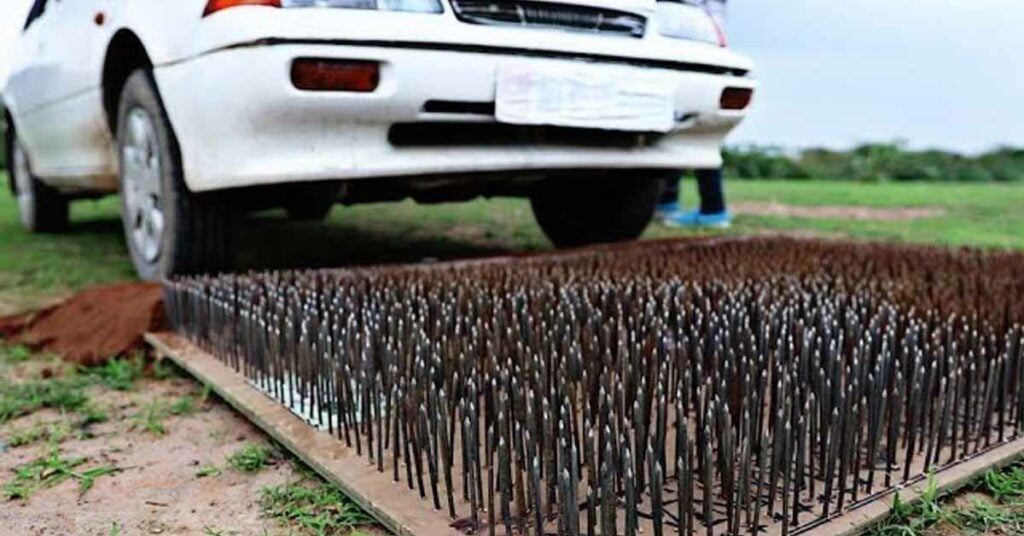 You may also like: Priyanka Chopra Sells Her Rs 5 Cr Rolls Royce To Bangalore Businessman
He concludes that the surface area of the entire bed of nails was large and the tyres didn't suffer pressure on just a single point, as is the case with a single nail. That is the reason why there was no damage recorded to the tyres. Nevertheless, we advise our readers to never try such acts on your own. Make sure to be safe and these videos should be consumed only as entertainment.
Join us for FREE NEWS Updates on our Whatsapp Community or our official telegram channel.