Well, the Maruti Suzuki Jimny is one of the most anticipated micro-SUVs in India. There has been so much buzz around if it will be coming to India at all. If yes, when will we see it on our roads? The Suzuki (Not Maruti Suzuki) Jimny was on display at the Auto Expo 2020. It was the global model which is available in various international markets. There have been speculations regarding the Jimny coming to India since ages. But when will it actually arrive? We might have an answer to it finally. Before we move on, do check out 9 new car launches in 2021!
Maruti Suzuki Jimny Sierra – What to expect?
There have been many spy shots and videos, where the Jimny is spotted testing on our roads. But now, finally, the Gurugram manufacturing plant has produced 50 units of the Jimny. These units were assembled from completely Knocked Down (CKD) kits imported from Japan. Maruti Suzuki completed the assembly of these units from the same line, that was used for the Gypsy.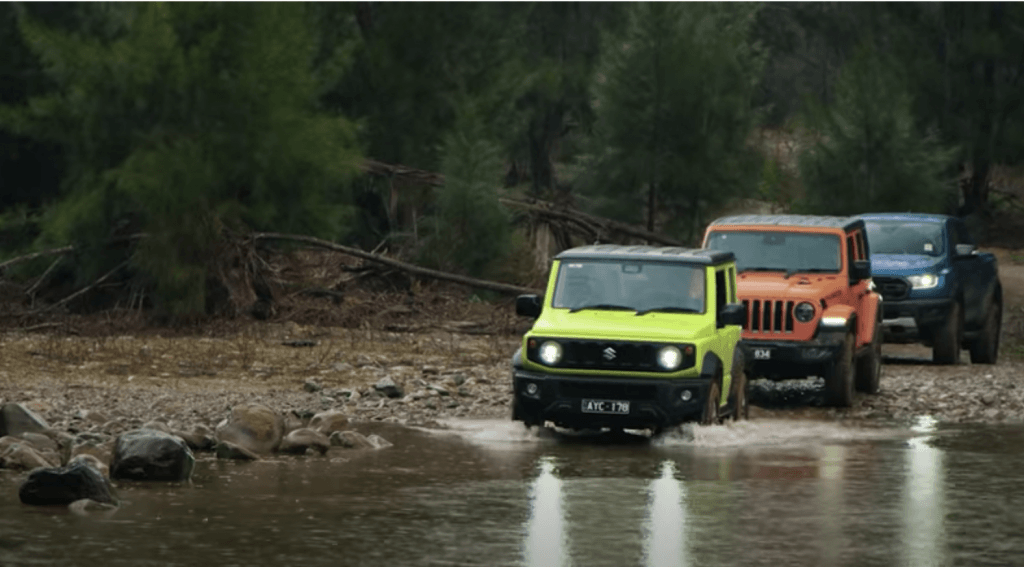 Now, the Jimny will, of course, replace the Gypsy. Gypsy had a reputation and a sort of cult following among the off-roading community. It still is very popular among enthusiasts, who have modified it in various ways to make it a monster on the off-road. Its lightweight design and a simple 4×4 setup enable it to be carried out on dirt any day of the week. Considering this, it only makes sense to bring in the newer Gypsy, the Jimny, to India.
Also read: 10 cars under Rs 10 lakh with high ground clearance – Magnite, Duster, Kwid and more!
Maruti Suzuki Jimny Sierra – Engine and Transmission
The Jimny will most likely be powered with the same 1.5-litre naturally aspirated engine, which makes 103hp and 138Nm. It is the same engine that powers the Maruti Suzuki Vitara Brezza, Ciaz and Ertiga. However, it is worth mentioning that Jimny is a light-weight off-roader. Hence, these power and torque figures are more than enough to carry it over any off-roading track you put it on. Also, what will help is the 4×4 system with low-range gearing. There will be a 5-speed manual or an AMT on offer. You will surely not feel underpowered.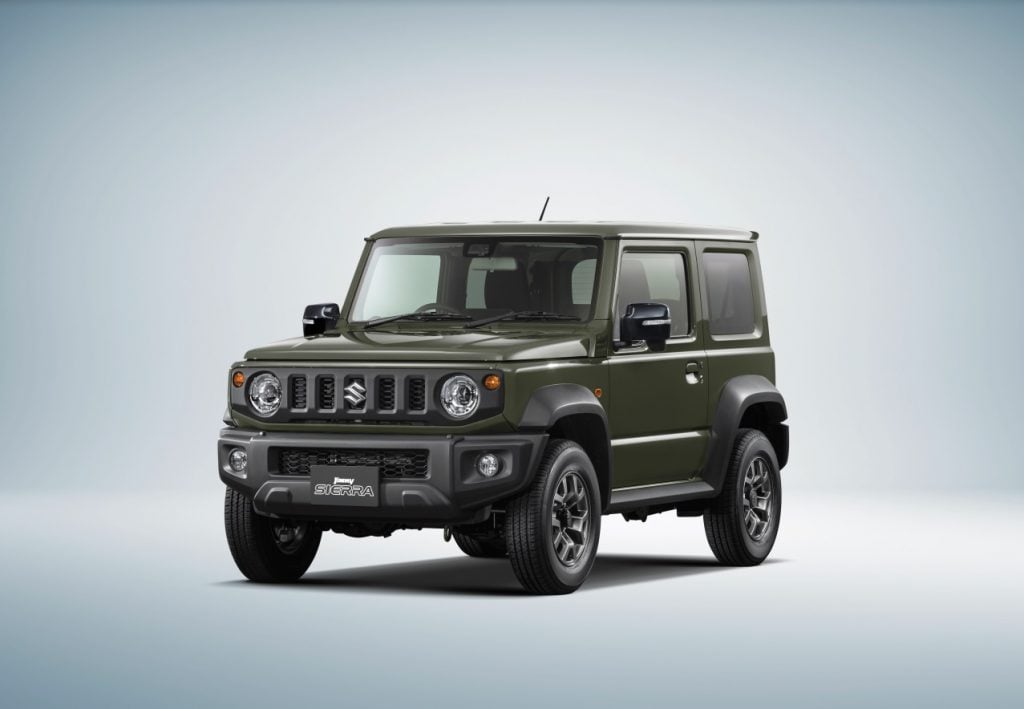 The Jimny that was assembled recently will be a trial process with a 3-door configuration. If successful, Maruti Suzuki will build a 5-door version of the Jimny, that will suit our market better. Since, it will take some engineering changes, it will take a bit of time to manufacture that version. Still, it is expected to hit the showrooms by the end of 2021, if this trial phase runs smoothly.
Maruti Suzuki Jimny Competition
As far as the hardcore off-roading SUVs go, there will be just one competition for the Jimny, the Mahindra Thar. Similar to Jimny/Gypsy, That has a wild cult following of its own. It will be fair to say that Mahindra Thar is the most popular SUV in the country. It has been around for a long time as well. The recently launched new generation Thar has become even more popular than before as the bookings suggest.
Also read: Land Rover to bring its first plug-in hybrid for India – The Defender P400E!
People have really taken a liking to the Thar because Mahindra has made a product which is an urban SUV, in addition to being a hardcore SUV only. That has widened its appeal and the results show for themselves. It is exactly this approach that Maruti Suzuki will also follow. Jimny could, therefore, become really popular among urban buyers because of its modern design and practicality. Also, semi-urban buyers can take a liking to it considering its off-roading capabilities.
There will be another launch by the end of 2021. Isuzu will launch its D-Max V-Cross pick up truck, which is the newest addition to the off-roading market in India. Although it will be priced higher than the Thar or Jimny, it does offer a lot more in terms of practicality and off-roading capabilities.
Also read: MG in 2021 – Hector facelift and Hector Plus 7- seater!
So, when Jimny officially launches in India, it will not be an easy segment to compete in. Let's see what Maruti Suzuki comes up with to challenge the competitors.
Join our official telegram channel for free latest updates and follow us on Google News here.