Maruti Suzuki, for quite a while now, is having a hard time dealing with the workers at its Manesar plant. The country's largest carmaker has been pouring in efforts to resort to a better state but things are don't work out for Maruti. Recently it was being reported that Maruti resumed partial production at Manesar plant but even now the situation is not productive at all and eventually it has started affecting the sales of 2011 Maruti Swift.
Therefore the company has issued instructions to Maruti dealers across the proportions of India to not take any further bookings of the same car and is also not willing to resume it until the issue gets resolved and clears some of the existing bookings.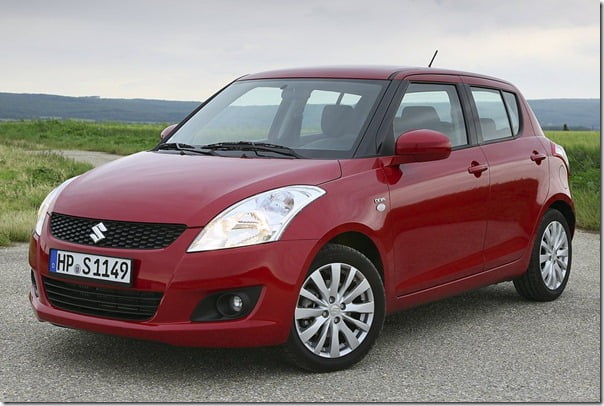 The reason why it affects the Swift more than any other car is that since the car's launch on 17th August, the dealers collectively have reported booking figures of a whopping 90,000 and to keep abreast with the ever rising bookings, the company needs to produce at full efficiency. The present waiting period for the Swift, especially for the CRDI diesel model is between two to four months and with this rift at the Manesar plant the period is only to get longer and longer.
At present the waiting period has already reached as high as 8 months and there is no need to say anything else but to wait and watch when the Manesar plant starts rolling out Swifts at the required pace. The disturbance has brought down the production target of 8400 cars in a week to a mere 500-700 units, recorded the past week.
Mr Mayank Pareek, managing executive officer (marketing & sales), Maruti Suzuki recently made the official statement and it said, "There could be issues with the dealers as the current crisis has resulted in uncertainty.  We normally give an anticipated delivery period to customers but as we are facing issues at the Manesar plant over production of the new Swift, dealers must have decided to stop taking fresh requests,"
We do hope the issue to be resolved in the next few days since it is neither favorable for the company not for the customers, who are eagerly waiting for their Maruti's to be delivered.
check out more-
More Related News