After a month long wait, 33 days to be precise, the disturbance going on at Maruti Suzuki's Manesar plant came to an end. On 1st October after Haryana Government intervened, the strike was brought to an end and now the Manesar plant is working at full efficiency.
Meanwhile the 2011 Maruti Swift's popularity is gaining new heights and the collective bookings, across the country, have reached a mind boggling 1,08,000 Lakhs mark. This is no joke and the demand is just getting higher and higher. In September the company claimed to have produced 700 units a day but could not achieve the 1200 unit target owing to the strike. Now that the production is going on at full swing, the efficiency has been increased and the firm expects to clear the back log soon.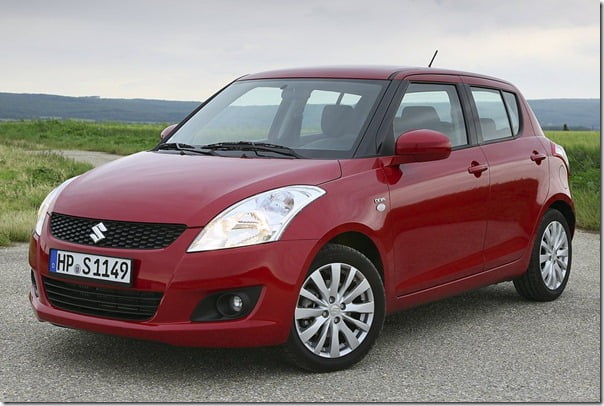 Currently 25000 Swifts are supposed to be produced in this very month and taking an average of the production stats, hopefully it will take 4-5 months for the company to clear the back log. The waiting periods for Maruti Swift in most cities varies 3 months to 6 months for the new Maruti Swift petrol and between 3 to 10 months for Maruti Swift Diesel.
Before the launch of the car on 17th August, the bookings had already reached 50,000 mark and within two months from its launch it has been able to attract an equal number. I hope that the company now starts considering the demand seriously and quickly clears the bookings.
check out more-