It may not be the ideal way but if one drives like this, he/she could easily get the maximum mileage from any vehicle.
Here is the maximum mileage one could squeeze out of a Tata Safari. This test has been done on the highway but with moderate traffic. There is a general notion about bulky SUVs that it is not meant for maximum fuel efficiency. Also, people buy big SUVs for comfort, space and practicality and not really for the fuel economy. However, with the rise in fuel prices, it helps to know what is the best mileage figure that one could achieve from a massive SUV like a Tata Safari.
Also read: Watch Pakistanis React to Mahindra XUV700 vs Tata Safari Drag Race
Maximum Mileage from Tata Safari
The video has been uploaded by a YouTuber who is driving the Safari alone. He takes the SUV out on the highway for a run. Initially, he decides to cover around 100 km and check the reading on the instrument cluster. After completing the first 91 km, he got an impressive mileage of around 18.5 km/l. He was able to clock this distance in about 1 hour with an average speed of 85 km/h. By the end of the video, he covered a total distance of around 425 km and the mileage still was at a decent 18.8 km/l. Somewhere in between, he also touched 19 km/l, which is extremely decent. The driver used cruise control to achieve stable and consistent speeds with minor changes according to the traffic and road conditions. Hence, it is not difficult to attain this mileage if one drives at a constant speed within a decent RPM range.
Also read: Watch Why This Tata Safari Owner Didn't Buy The Mahindra XUV700!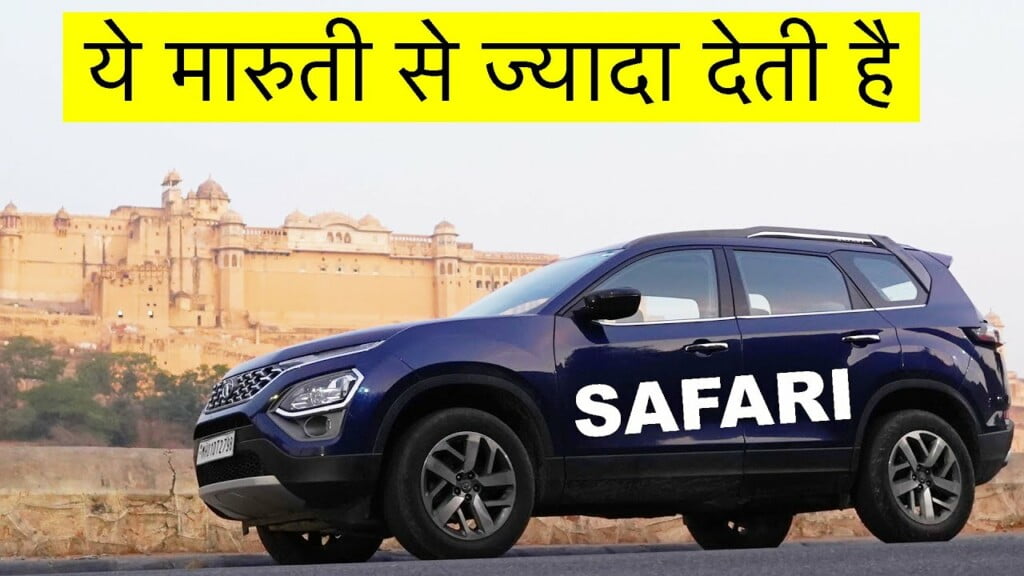 Specs
The Tata Safari comes with a sole 2.0-litre Kryotec diesel engine making 170 PS and 350 Nm of peak power and torque respectively. There is the option of either a 6-speed manual or an automatic gearbox. The prices of the Tata Safari start at Rs 14.99 lakh and go all the way up to Rs 23.19 lakh, ex-showroom. The traditional rivals of the Safari include Mahindra XUV700, MG Hector Plus and Hyundai Alcazar. The newly introduced Kia Carens will also feature as a competitor to the Safari. Do let us know what is the maximum mileage that you were able to get out of your vehicle.
Also read: This Concept Visualizes Yet-to-be-Commissioned Tata Safari Dark Edition
Join our official telegram channel for free latest updates and follow us on Google News here.