Mercedes-Benz is quite known for its Mercedes S-Class and which is why it is spotted frequently on the roads. In spite of not having a low cost variant, the car has been able to draw plenty of customer and if the latest news turns true soon, we will see more customers heading to Mercedes dealerships for the S-Class.
As being reported Mercedes is completely ready with a low cost variant of the popular sedan S-Class and will be launching the same by the end of this month. Known as S300, the variant will be an entry level sedan which will join its siblings S350, S350 CDI and S500 L in the market. At present the company assembles the S-Class in India using SKD kits and is the most expensive model to be assembled in India.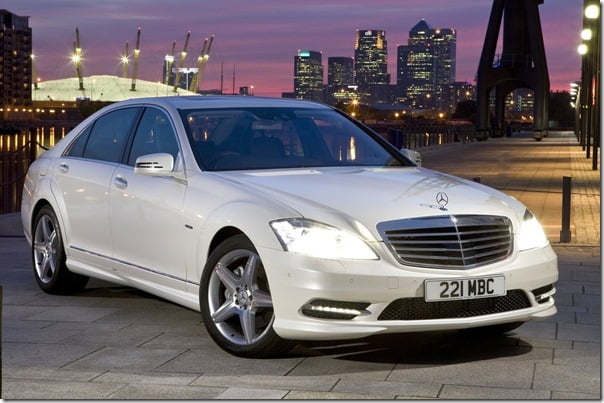 image – Mercedes Benz S-Class
The launch will take place silently as Mercedes does not want to gain much attention with this launch. Being the entry level variant the car will definitely fall short in features and performance but will real premium feel will still be there.
Under the hood it will feature a 2996 CC or 3.0 litre petrol engine that develops 228 BHP of mx power and 300 Nm of peak torque. One might think it is less for a big sedan like this but actually it is more than sufficient. Complementing the power of the engine is the 7-G Tronic gearbox.
Going over the Rs.99.60 lakhs, Rs.99.63 lakhs and Rs.1.16 crore price tags set for its more powerful siblings, S350, S350 CDI and S500 L respectively, the S300 entry level variant  is expected to be priced close to Rs.72 Lakhs which is a lucrative price tag for an S Class in India. It is expected to perform well with the premium taxi service providers and 5 start hotels who buy or lease such cars for their guest's transport needs. We will keep you posted on this. Stay tuned by liking our official Facebook Page and sign up for our free email newsletter.
check out more-