It doesn't happen too often that someone could get confused between the cabin quality of a VW Taigun and MG Astor. But going by the reactions of people who have experienced the cabin of both the SUVs, it is quite interesting. Ever since the launch of VW Taigun and the unveiling of MG Astor, people have been very excited to try out the two SUVs. Pitted against each other in the mid-size SUV segment, these two are the newest entrants into this space. All the SUVs in this space come with their specific strength and the customers have the free will to choose the best option for them. Let us check out what the potential customers have to say after comparing the VW Taigun and MG Astor.
Also read: MG Astor vs Hector Comparison – Which One Should You Buy?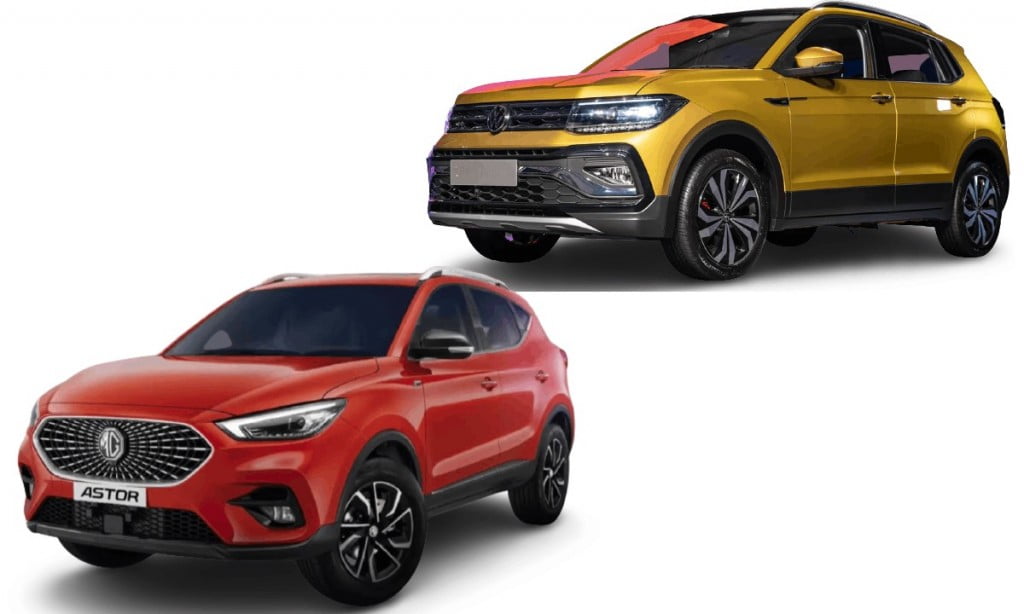 MG Astor VW Taigun – Comparison
While from the outside, the Taigun is a German product and carries that legacy with it. MG, on the other hand, is Chinese and carries certain sentiments with that. People already have a preconceived notion about both these SUVs even before witnessing either of the two. But to their surprise, actually visiting the showrooms and experiencing the SUVs are changing their opinions. Many people have reported that the interiors and quality of materials used in the Taigun are not what they expected from a German car simply because it is not up to the mark. Heavy localization and cost-cutting methods have resulted in this feeling.
Also read: MG Astor vs Hyundai Creta vs Kia Seltos Comparison – Specs, Features & Dimension!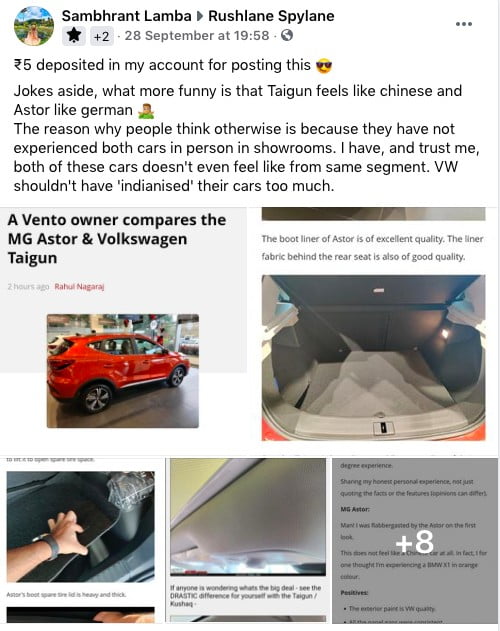 On the other hand, the quality, fit and finish and tech features are extremely high quality in the MG Astor. In fact, some of the people are calling many aspects of the interiors of the Astor comparable to the cars of segments above. The is strange considering the MG is actually a British brand with a Chinese owner. The Astor differentiates itself from the competition by virtue of modern tech features, AI-Powered Virtual Assistant and Level 2 ADAS Features. The tables have really turned now where MG is offering modern tech, superior cabin quality in their products and VW is going the cost-saving route by sacrificing quality inside the cabin.
Also read: Cream-Black Interior Theme of MG Astor Will Suit Those Who Found Red Too Loud!