MG eZS has already been launched in the UK Markets and it has garnished over 1,000 orders within two weeks of the launch.
Earlier we told you how MG Motors is working with Fortum ahead of eZS launch for installation of 50 charging stations across 5 cities including Delhi, Mumbai, Ahmedabad, Bengaluru and NCR.
Now, new on the data is that MG Motors has partnered with Delta Infrastructure for the installation of charging stations at private garages in homes and offices which will eventually enable the customers to charge their eZS.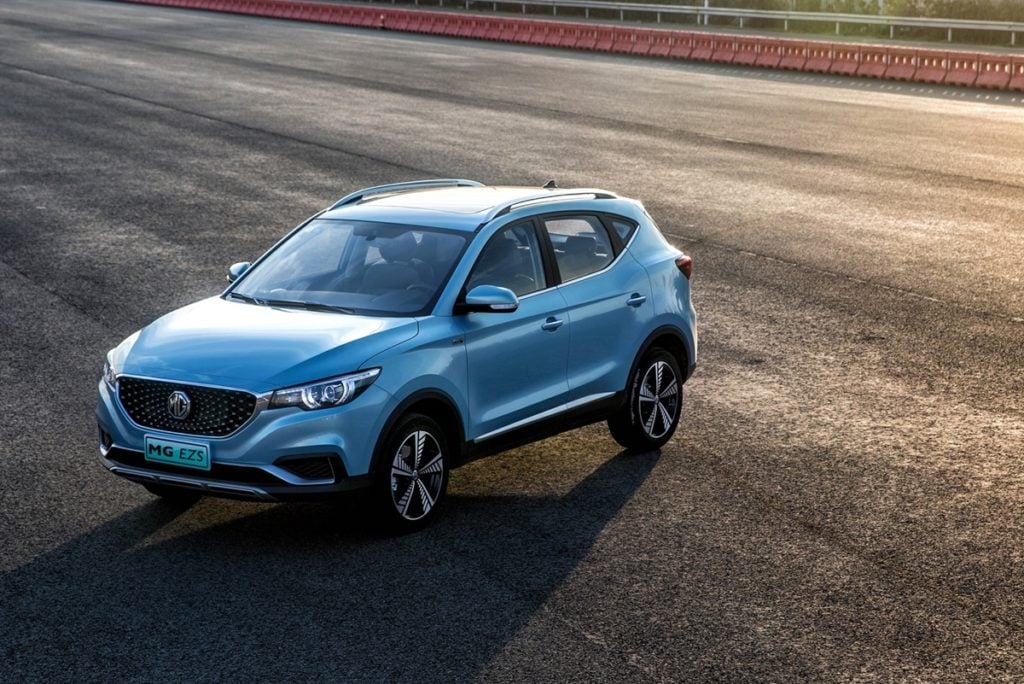 Gaurav Gupta, Chief Commercial Officer, MG Motor India, said, "We are committed to accessibility and convenience for our customers along with a quality product experience. Our partnership with Delta, a leading power and energy management company is another aspect of our commitment to help us pioneer and further develop the ecosystem for EVs in India, months ahead of the scheduled launch.
Also Read: MG eZS Electric Vehicles To Made Available For Select Customers Before Its Official Launch
Furthermore, The partnership expands our infrastructure push for EVs in both slow and fast charging segments. Our long-term vision is to educate people around EVs and ensure that the future looks exciting to them as they adopt new technology, more importantly with all the right resources in place."
MG Motors started off well with its debut product, Hector, in the Indian market. And so far the SUV has received 28,000 bookings and to the surprise, the company has stopped the bookings temporarily now.

Now with the launch of eZS, the company is in a fully-faired form and will launch the electric vehicle sometime in December. The expected price is to fall under the Rs 25 lakh bracket and it will compete with the likes of recently launched, Hyundai Kona.
Talking more about the eZS, then the vehicle will provide a driving range of 263 km which in turn would come out around 190 km in real-world expected driving range. Hyundai Kona offers a driving range of 452 km on a similar budget.
Also Read: These Are The Accessories Offered On The MG Hector
Some features of the MG eZS includes a touchscreen infotainment system with Hector's i-Smart technology, voice recognition, dual-zone climate control, panoramic sunroof, power-adjustable front seats, satellite navigation, projector headlamps and much more.
The eZS comes with a 44.5 kWh battery packing, that produces around 143 BHP and 353 Nm of peak torque. However, suiting the market conditions in India, the MG eZS is expected to offer more driving range, also to keep the competition in check.