MG eZS EV offers a driving range of 263 km and it will compete with the likes of Hyundai Kona electric vehicle.
MG Motors India created quite a stir in the Indian and mid-size SUV markets with the Hector. Such is the situation that the SUV is sold for 2019 and the company has temporarily stopped taking bookings for the same. It has garnished about 28,000 bookings so far. MG Motors second product which is due for its launch in December is an electric vehicle named, eZS.
MG eZS electric SUV will rival with the likes of recently launched Hyundai Kona and a driving range of 250 km is expected. But before its launch, the manufacturers are likely to select potent customers and the electric vehicle will be seen on Indian roads to check the response in the market.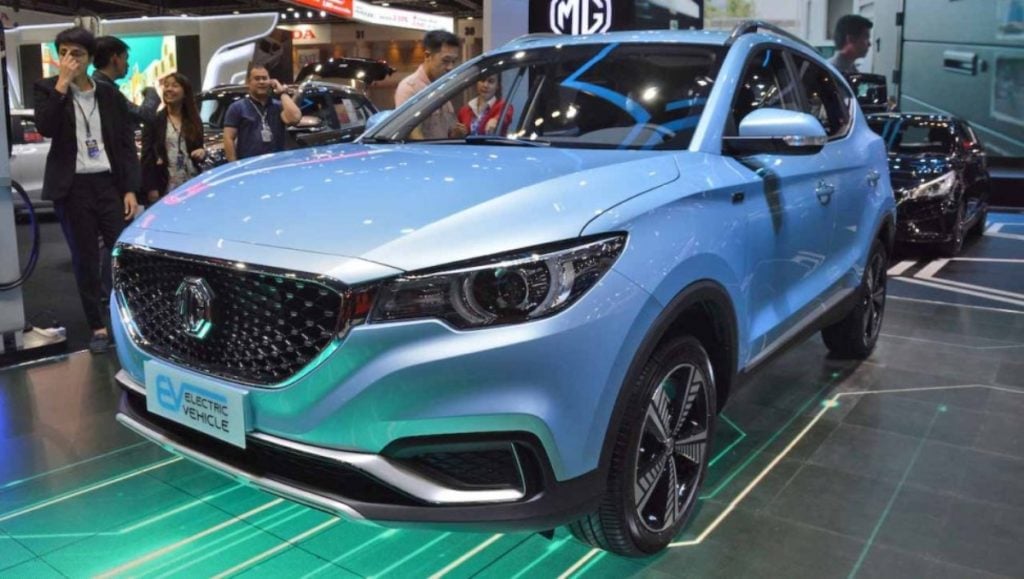 The company faces many challenges for the EV as the absence of charging infrastructure, price-sensitive Indian market, high input cost and among others. Although, the company will depend on the group's globally successful strategy of bulk purchases of batteries and other parts from the CTAL. It is one of the largest producers of lithium-ion batteries.
Also Read: Tata Nexon Electric Vehicle Confirmed; 3 More EVs To Join the Line-Up
Also to improve the usability of electric vehicles, the Indian government have also taken precautionary steps to reduce the taxes. The recent reduction in GST (goods and services tax) from 12% to 5% will help the car to be priced in a bracket of Rs 25 lakh (ex-showroom, Delhi).
Mr Rajeev Chaba, MD, MG Motos told IANS that, the lower demand and acceptability of electric vehicles is our main concern. So to create a hype, the company will deploy a couple of MG eZS EV even before its launch in December.
He also added, as part of our commitment to sustainable mobility we are currently focused on enhancing public awareness around EVs and creating well-integrated charging infrastructure for future customers. The select customers can experience the driving pleasure of the car before the full commercial launch of the building awareness program.
Also Read: Five Highlights about the Hyundai Kona EV India
Furthermore, the manufacturer has also tied up with leading EV charging player, Fortum to install 50kW fast-charging stations across select locations by October. The SUV will have a full-sized booth and a seating occupancy of five persons.
Not much is known about the features onboard but we expect a large touchscreen infotainment system with i-SMART technology like seen on the Hector, dual-zone climate control, leather upholstery and among others. Connectivity features like Voice Command, Apple CarPlay and Android Auto will also come.