Tata Nexon EV will compete with the Mahindra's eXUV300, the latter is expected to launch in late 2020.
Tata Motors have finally confirmed that they will bring an electric version of their famous compact SUV, Nexon. Other than that, the manufacturer will also bring three more cars in the next 18 months, as confirmed by N Chandrasekharan, Chairman, Tata Motors at the 74th Annual General Meeting.
Not much is known about the specifications of the Tata Nexon electric but it is likely to get a lithium-ion battery pack positioned under the seat. It is expected to launch early next year followed by the Altroz EV.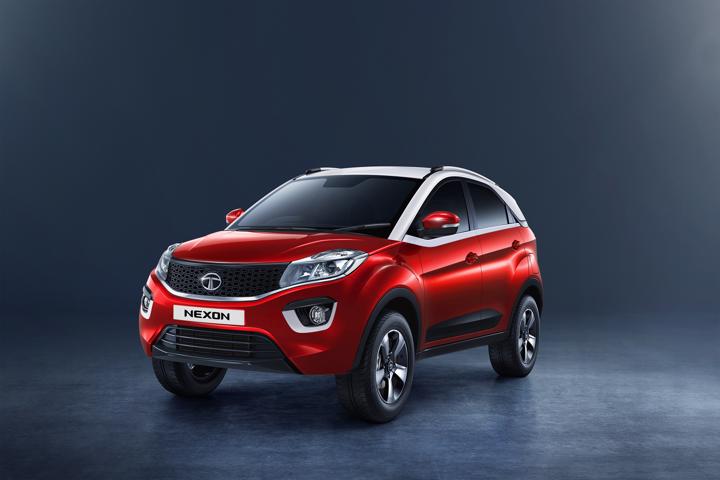 Tata Altroz EV was first showcased at the 2018 Geneva Motor Show. The manufacturer also revealed that it will offer a range of 250-300 km on a full charge and can be charged 80% in just one hour. The prices are likely to see an upward range of Rs 10 lakh and if it's true then the Nexon EV will also dig a hole in your pocket.
Also Read: Hyundai Planning A Small 10 Lakh Electric Car For India – Report
Next on the list is the Tata Tigor EV with improved battery-package offering more power and range. Currently, the compact sedan uses a 16.2 kWh battery which also offers 140 km. We expect with the updates on the battery pack, it will pack a range of at least 180 km. Currently, the car is used especially for by the commercial fleet and is not available to the private buyers. The prices for the same starts at Rs 9.99 lakh (ex-showroom, Delhi).
The fourth EV from the lineup still remains as a mystery as not much is known about the upcoming car. Also, in addition to the usage of electric vehicles, Mr N Chandrasekharan also added, the infrastructure to bring in electric vehicles is not up to the mark. So Tata Motors and Tata Powers are working towards the required EV infrastructure in India. He continued saying that, to see the transformation of electric vehicles, we first need to see the demand for the same in the market.
Also Read: Tata Tigor Electric Car Priced At Rs 9.99 lakh
Tata Nexon EV will not be the first compact SUV as Mahindra is expected to bring an eXUV300 by late 2020. It will come in two battery pack which will pack more range and diversify their electric vehicles portfolio. Currently, the manufacturer offers two EVs namely, e-Verito and e20 Plus.
Following the EV trend in the Indian market, the government has also brought down the GST rates from 12% to a mere 5%. The GST (goods and services tax) on EV charging stations and chargers have also been dropped down from 18% to 5%.