Once launched, the MG eZS will directly compete with the likes of Hyundai Kona.
Earlier we told you about the launch date of MG electric SUV, eZS in India to take place in December this year. Now, new reports suggest that the launch date expected for MG eZS will take place in the early 2020s in India.
The reason cited is the lack of charging infrastructure for electric vehicles. And to further improve the facilities, the launch date has been pushed to the early 2020s.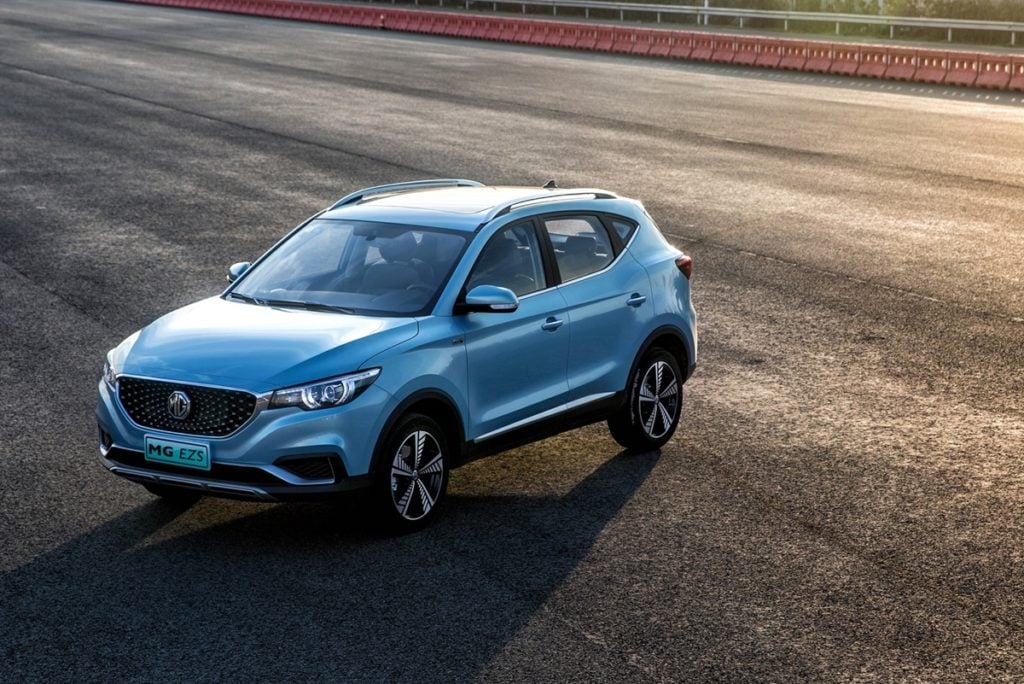 In order to improve the robust charging infrastructure, the brand has also partnered with Delta Infrastructure which will give the customers to charge their cars in personal garages, offices and parking. The Thailand based group has been assigned to equip the private spaces with AC charging stations.
Also Read: MG Motors India Joins Delta Infrastructure For eZS Easy Charging Stations
Earlier MG Motors also partnered with Fortum, a leading Finland based clean energy which focuses on reshaping the energy system, improving resource efficiency and providing smart solutions for the future.
Under their partnership, Fortum will install 50 KW DC Fast charging EV stations for electric vehicles across MG Motors showroom in Delhi, NCR, Hyderabad, Mumbai, Bengaluru and Ahmedabad by September this year to begin with.
MG eZS electric SUV is already in China, Thailand and UK markets and comes in 44.5 kWh battery pack. The driving range is said to be 263 km on test and the eSUV takes 7 hours to charge when connected to AC supply. And with the fast charging DV Charger, around 80% of the battery can be juiced up in a mere 40 mins. The SUV offers 143 bhp and 353 Nm of torque on tap.
Also Read: Five Highlights about the Hyundai Kona EV India
MG eZS was recently launched in the UK Markets and it has garnished over 1,000 orders within two weeks of the launch. Some key features of the vehicle include a touchscreen infotainment unit, dual-zone climate control, panoramic sunroof, powered adjustable front seats, projector headlights and among others.