In this recent incident in Delhi, a motorist forcefully carried a cop on the bonnet and later tried to run over him, after being stopped.
Road rage is very common in our country, as we hear daily incidents of fighting, crashing and sometimes, kidnapping. Again in Delhi, a road rage incident between a driver and a traffic cop happened which suddenly went viral. The clip was captured through the CCTV, where you can see the unimaginable crime.
This incident happened near Dhaula Kuan area of Delhi, where a traffic cop stopped a motorist. As the recent laws dictate you to install high security steel number plates, traffic police is fining people those who have not installed them. Similarly, this guy was caught for the number plate and the cop was ready to challan him
Also Read: Beware, Delhi Police Watching Traffic Violations And Your Speed All The Time
However, the motorist then tried to run away. The cop was standing just at the front of the car and so, he also was dragged away. The cop tried to get a grip of the bonnet, but a few metres ahead, he lost it. The motorist was trying to drive in a zig zag manner as to get the policeman off and he succeeded.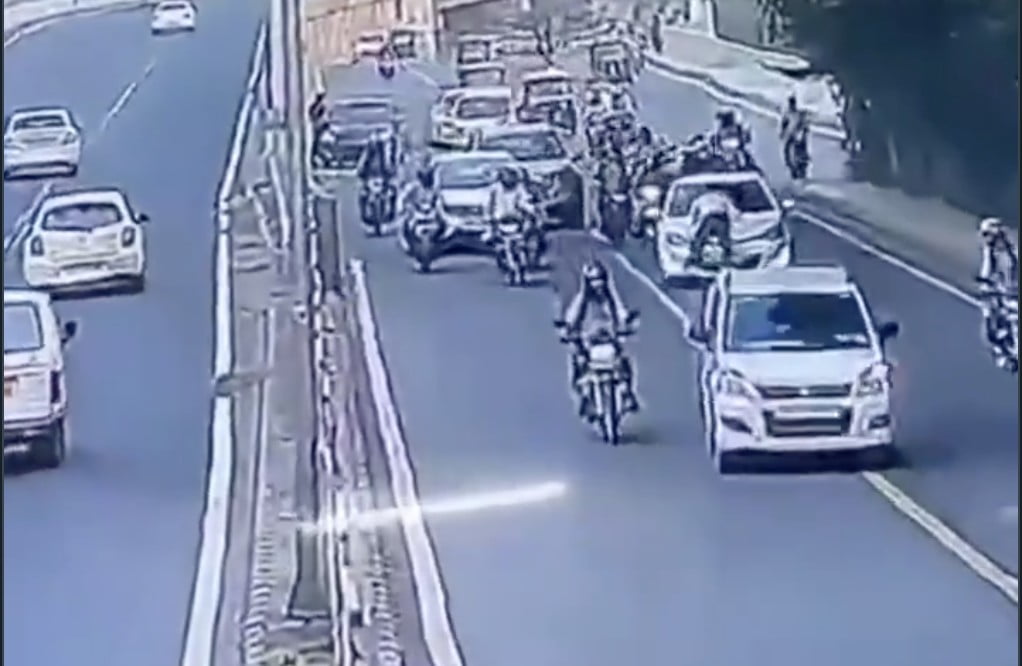 As soon as the cop got away, the motorist tried to run over his leg and speeded away. This all happened in broad daylight in one of the busiest roads of NCR. The policeman regained his senses, got up and started running behind the motorist. After a chase of 1 kilometre, he was finally caught and apprehended for the crime.
As per the latest rules, no one can install a fancy number or even a sticker number plate. You have to get the steel high-security number plate installed, which comes with the IND sign. These number plates can be identified by the CCTV camera in case, if the car and its owner ever need to be tracked or fined.